Selling my P229 .357SIG, German, matching ser. # on barrel, slide and frame, night sights still bright.
Bought from Robert Burke a while back and never spent any time shooting it to speak of (100 rounds to be exact).
Very good condition, comes with 3 ten round zipper back mags and 1 twelve round SIG Italian mag. Don't know if the box is original (doesn't have the sticker) and includes manual but no test target.
As part of the package, I'm adding in 500 rounds of various FMJ ammo and 20 rounds Buffalo Bore JHP ammo. Not looking to separate the the weapon and ammo as I'm getting out of that handgun caliber.
**SPF** for everything. Prefer FTF in the DFW area and CHL highly desirable.
The ONLY trade I would be willing to consider is another P229 of similar lineage (i.e. German, triple serial #) in 9mm.
My email info is in my profile or text me at 904-8one3-three5four5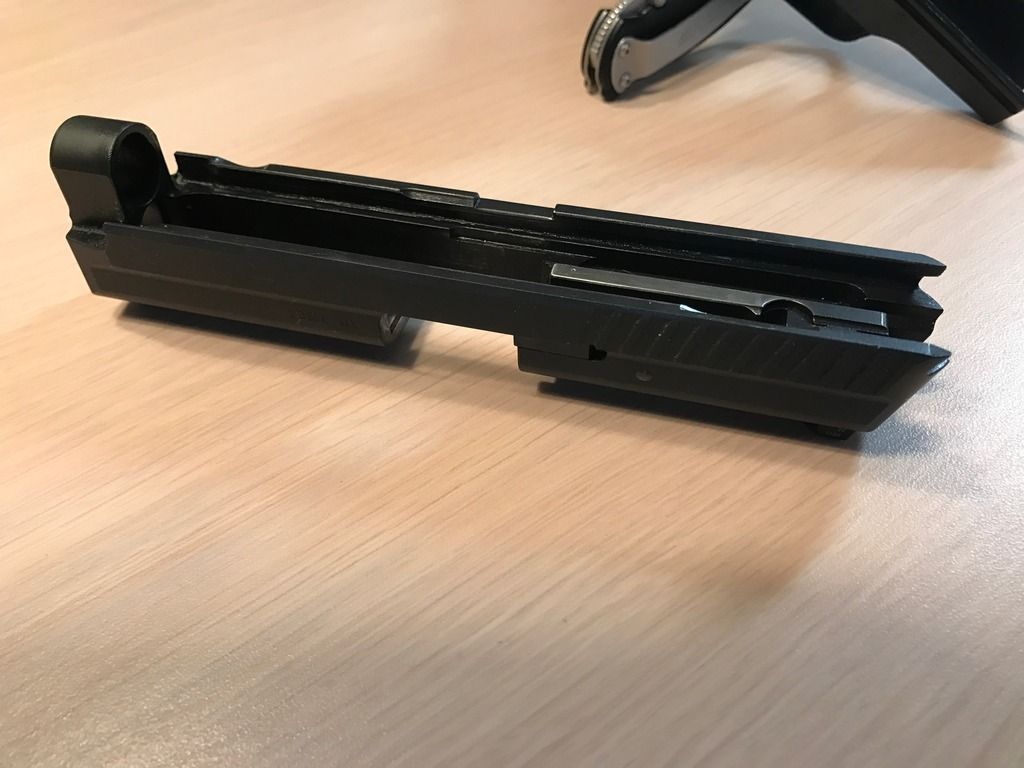 This message has been edited. Last edited by: kgray01,


__________________________

1 Sam. 15:28