Do you want to shoot lead in your G27? Or maybe you want to convert your .357 Sig G33 to .40 S&W? Or maybe you just want a shiny stainless barrel instead of the same old black?
Either way, I have a used Storm Lake G27 barrel in .40 S&W that I'd like to part with. I'll also include a new (opened to check fit) Glock brand RSA for the G26/27/33.
I have shot this barrel myself, and it shoots true. Rifling is sharp, bore is shiny. Chambers hollow points and FMJ without issue. Fits nice and tight in my gun. I don't shoot lead, so I have no use for it.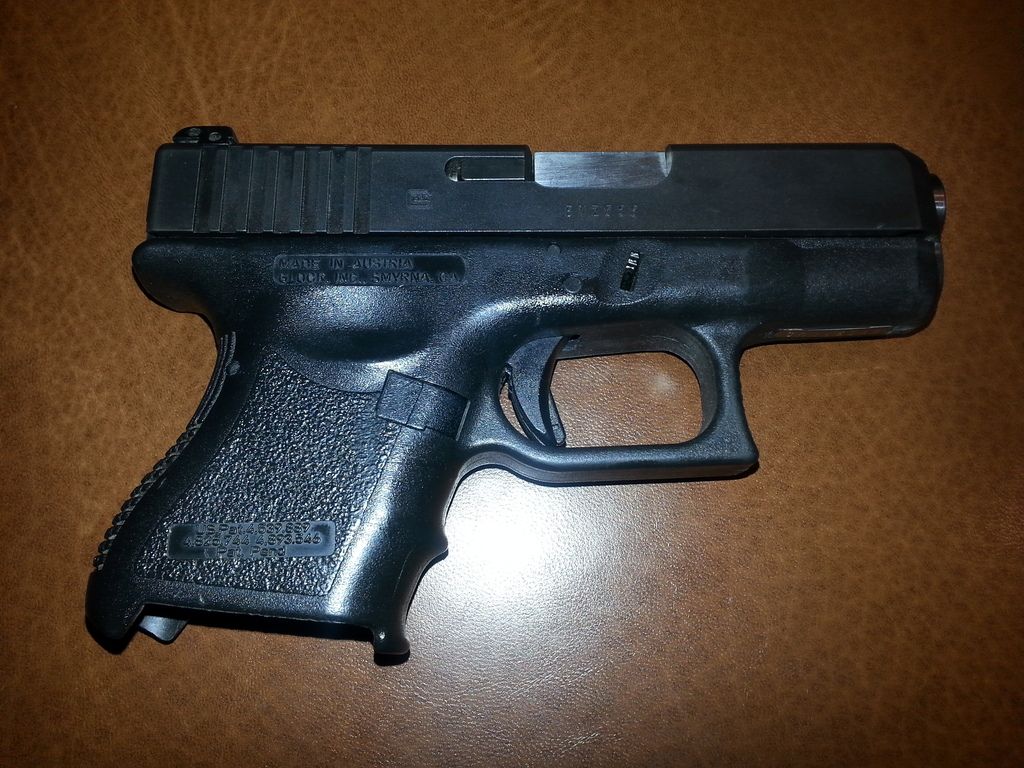 There is a small mark on the lower right of the chamber that is not showing up in photos, but then again, you can't really see the Storm Lake logo in the pics either, but I promise both are there.
$75.00 shipped USPS Priority with tracking where legal in the lower 48, USPS Money Order, or a personal check from members is fine, as long as you're okay with waiting for it to clear.
If you're interested in trading, I like the following - Glock 27 magazines with factory extenders, HK VP-9 magazines, HK VP-9 IWB holsters, or a nice Beretta OWB leather holster. (That's about it for pistol stuff).
I also like Fenix brand flash lights, I'm looking for a Streamlight TLR-3, I like most Spyderco and Benchmade knives. Need commercial sized AR stocks and other parts from Magpul. Try me, worst I can say is no thanks.
E-mail is in my profile, and thanks for looking!
This message has been edited. Last edited by: bionic218,