Not liking Benchmade, for personal reasons, I'd never bought one of their knives as I didn't want to give them any of my money.
I'd sharpened quite a few but never owned one.
The knife reviewers kept referring to the Bugout (535) as one of the most over rated knives out there.
But giving the devil it's due they also acknowledged that it is if not an icon with its axis lock it is at least noteworthy.
Wanting to move my collection of knives into more of a legitimate knife collection I decided to buy one not from a retailer but from a private sale off Flea-Bay. Up to this point I've only bought & kept knives I liked .
It arrived & I thought it felt like the cheapest piece of crap I'd ever held since getting serious about knives.
I'd seen enough reviews to know I'd want more weight & rigidity so I also bought a set of titanium scales from Flytanium.
All said & done I have $175 into it & I don't think for me, that it's worth a penny more.
How the axis lock affects the action is a really foreign feeling to me. Almost like the reverse of assisted opening with the "spring shut" feeling.
The blade thickness is too thin for my liking and even with the scale swap it's still the lightest knife in my collection.
But enough of the meh about my impressions.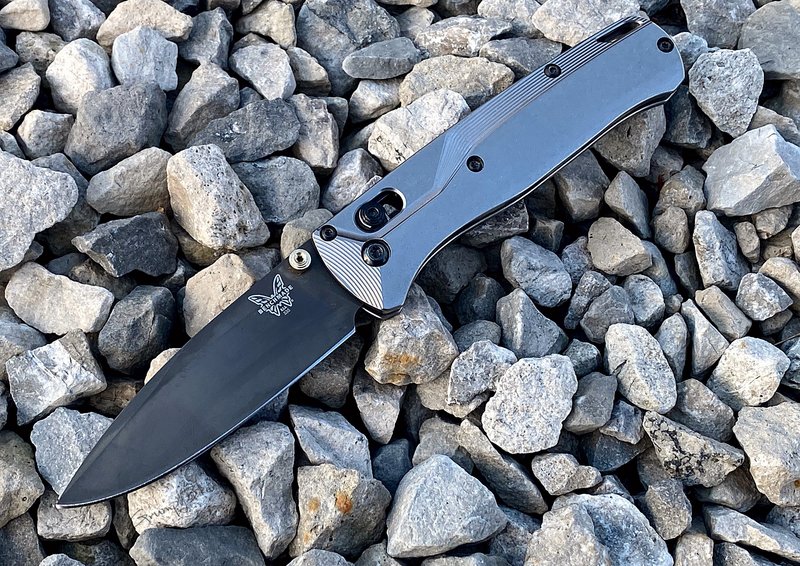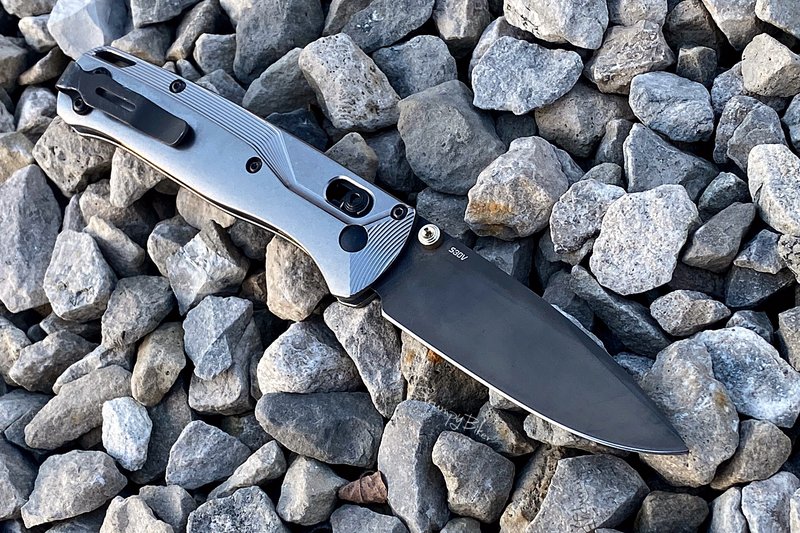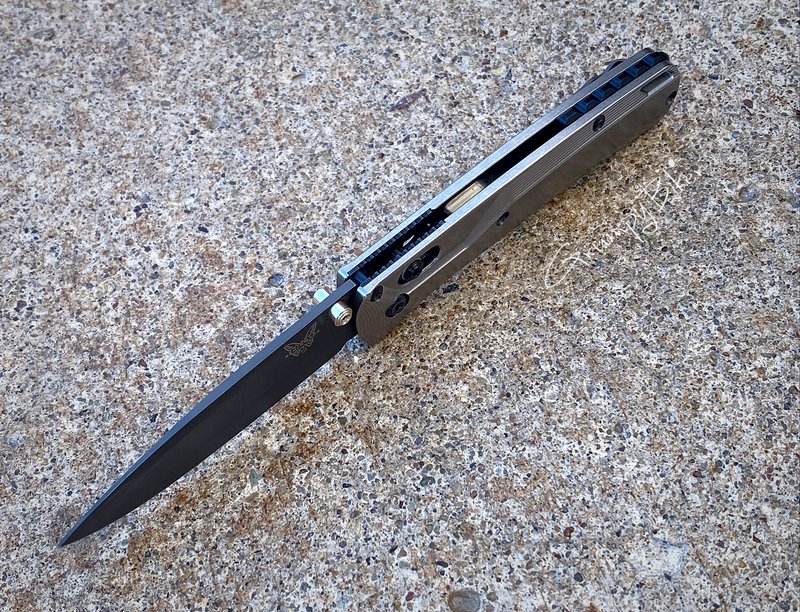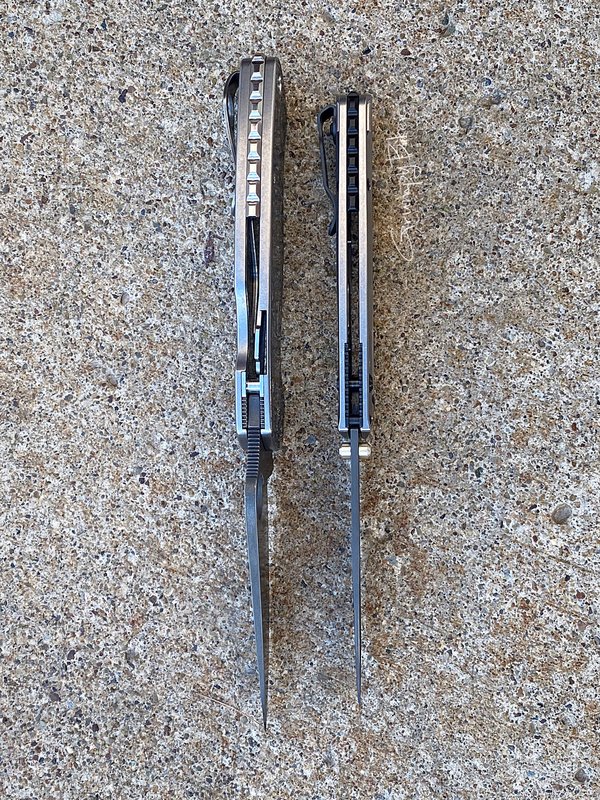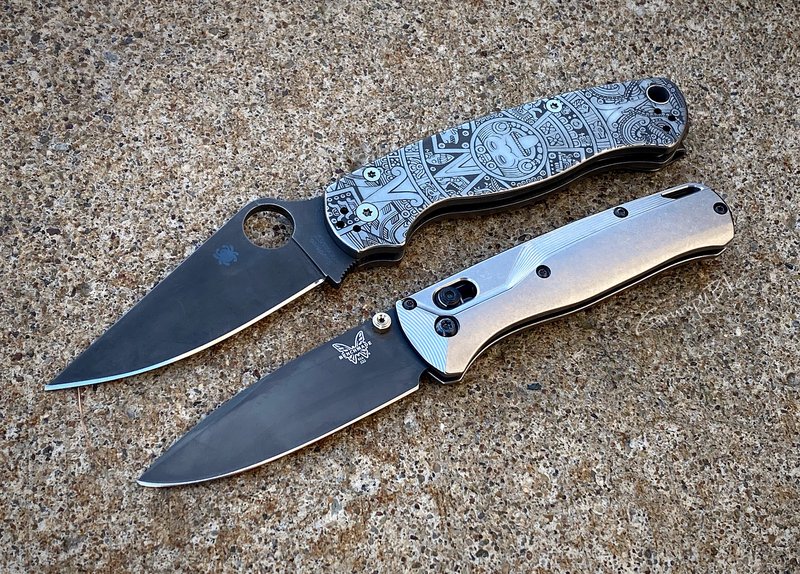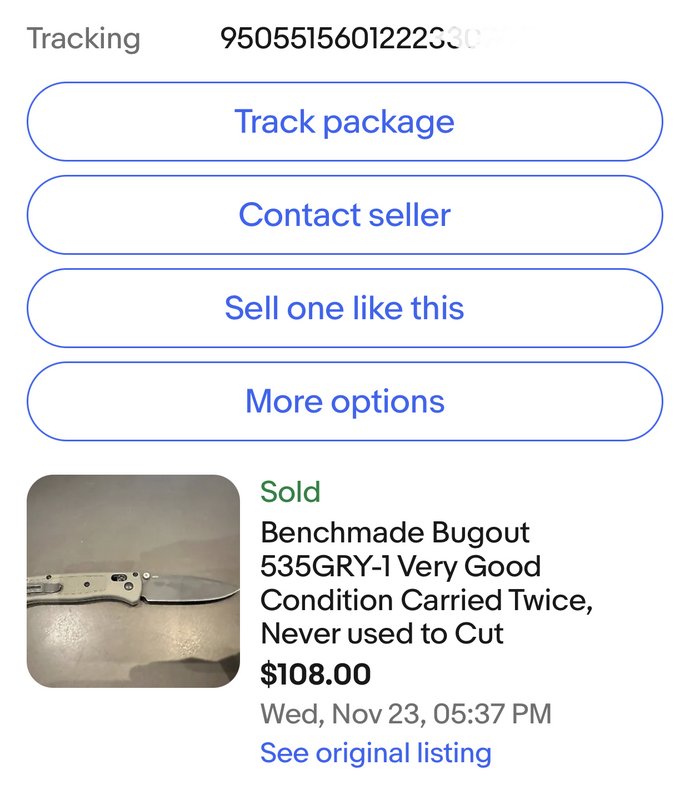 I can't believe there's folks on here that's not hip to this but I'll add these clips just in case.