When I was in college, I did a lot of back country hiking, skin diving, offshore fishing, and whitewater kayaking. I wanted an absolutely rust proof, bullet proof knife for hard use. I settled on the Tekna Dive Knife. Locking retention sheath, straps to attach to arm, lower leg, life jacket, or pack, billet construction, stainless steel, serrations and double edge. Bought it at the knife counter at the L.L. Bean Store in Freeport, Maine. Couldn't beat it. Loved that thing, and used the hell out of it. Until it was stolen when my apartment was cleaned out, Thanksgiving day, 1990. Pricks.
I've looked on and off for one since, and never located one until recently. Tekna Italy is making them again, and I bought one. Have no need for it now, just wanted it back.
So here you have it, one fine pigsticker. Factory edge is a razor.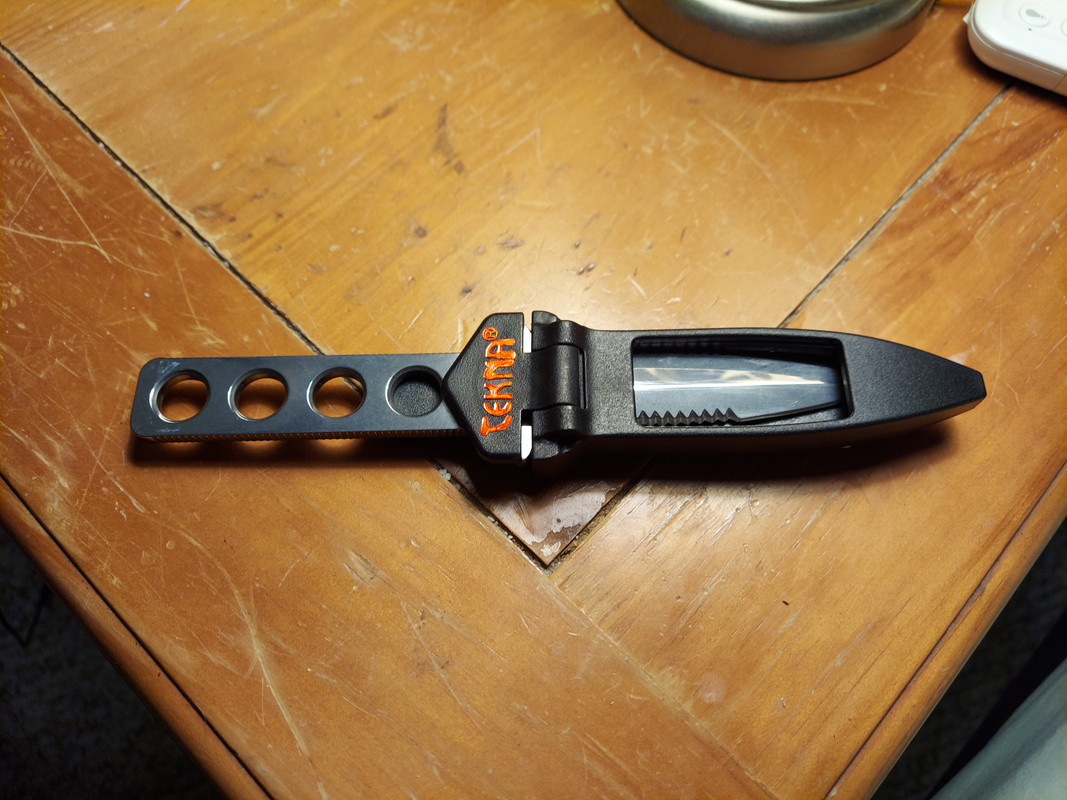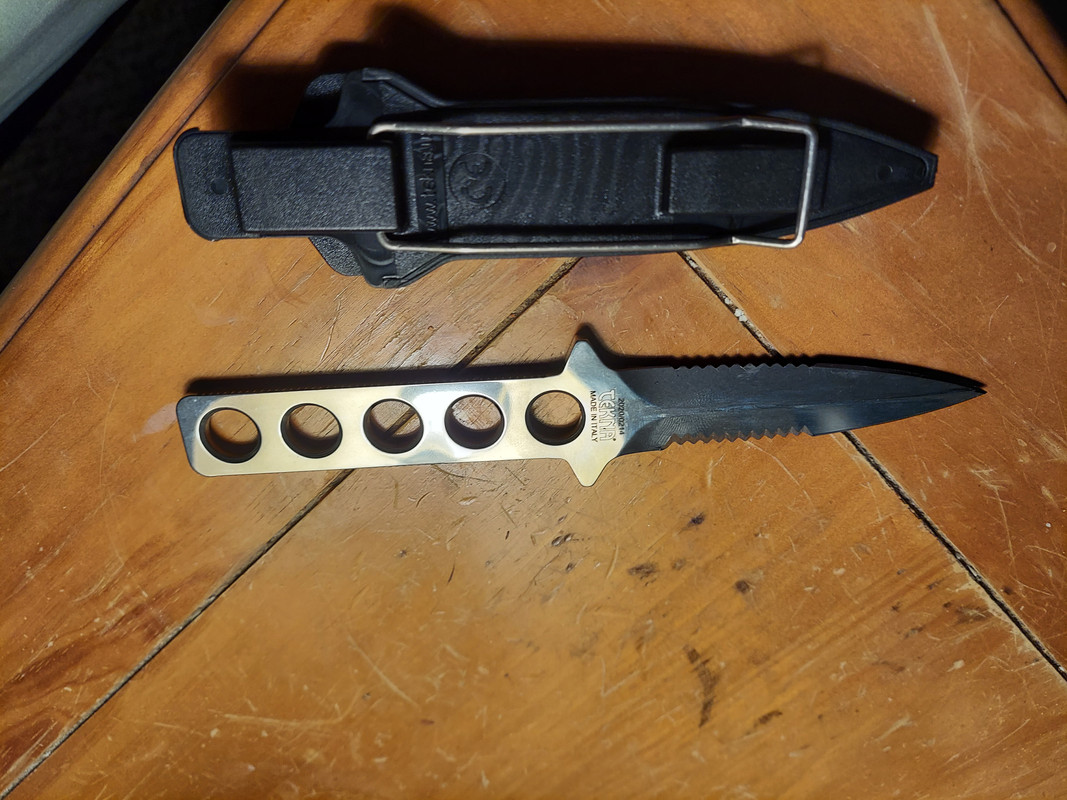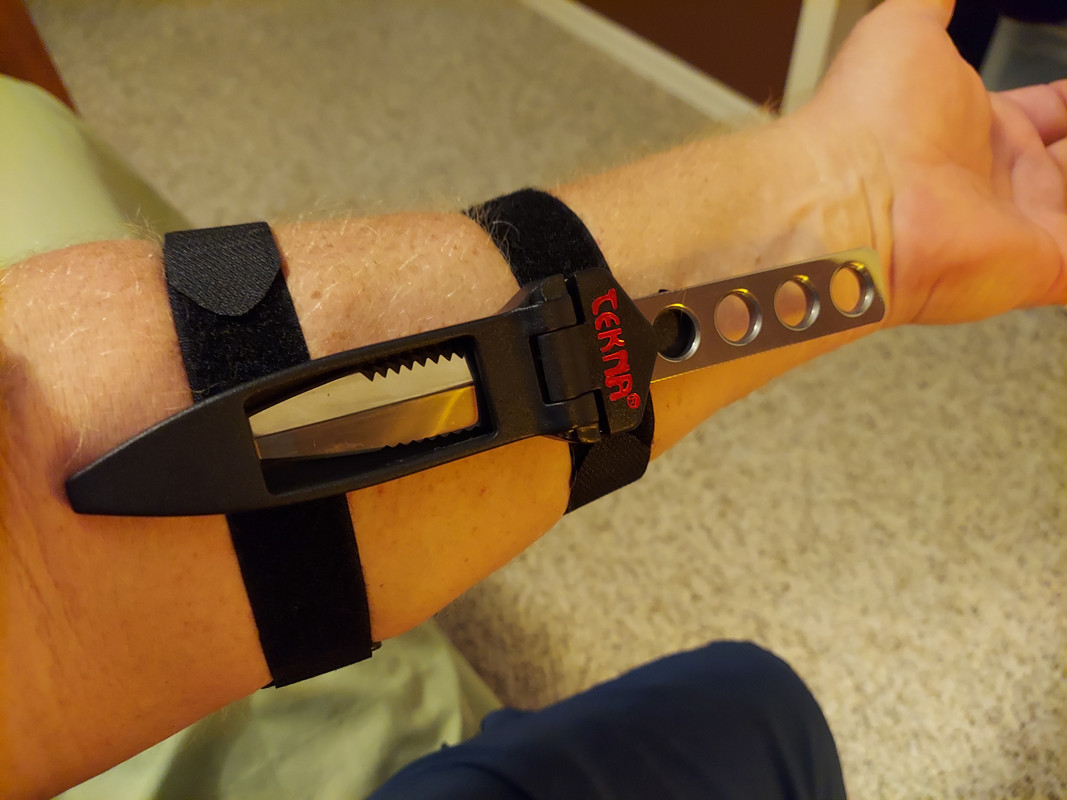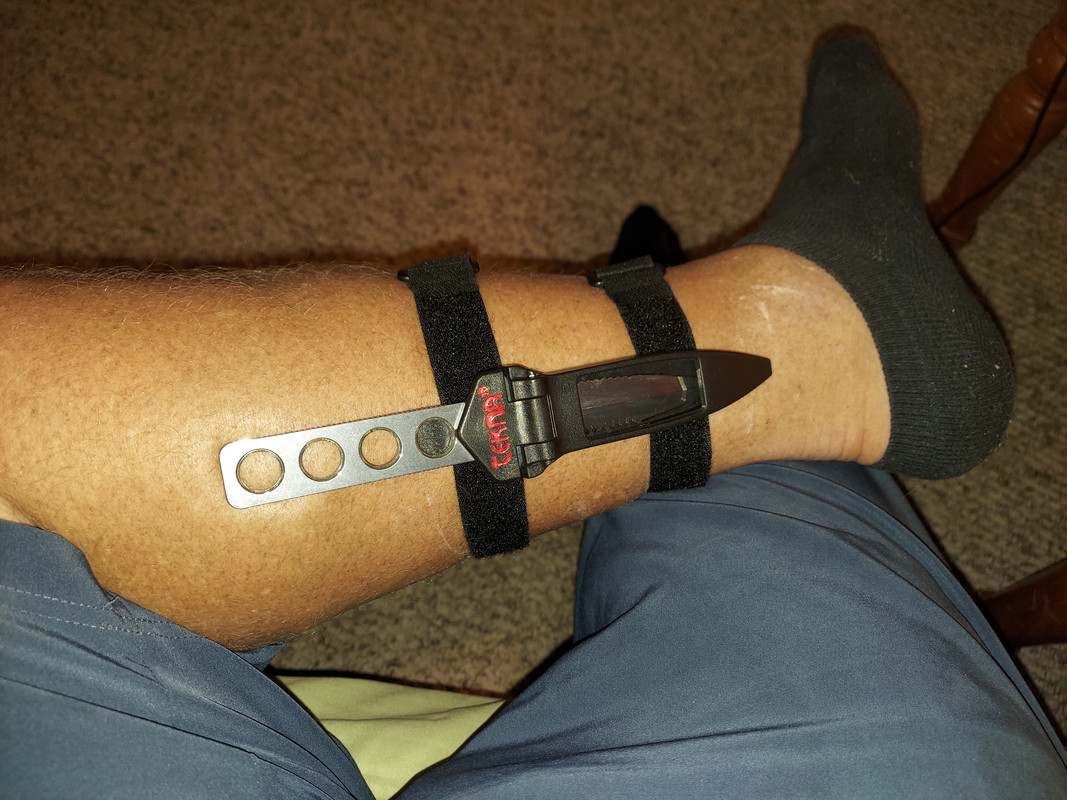 ---
"I will fight until Hell freezes over and then fight on the ice."

Captain William Mattingly at the Battle of Bulltown, West Virginia 1863