Several years ago (decades maybe), I jumped on the "big knife in the woods" band wagon with my purchase of the well known BK9.
Well, the knife was OK but it wasn't the "one" like I kept reading about. The scales were slick with sharp edges on the bolt holes. The sheath sucked and so did the blade coating. The 20 degree flat grind led to binding in wood, the thumb ramp was too pronounced to fit my girly hands and the jimping was in the wrong place to be useful.
A few years of playing and I got the knife to finally fit. Off went the coating, on went micarta. I reprofiled the edge to convex and flattened out the thumb ramp slightly putting jimping on the front where it was functional. I made a simple leather taco style sheath and now I had "my" BK9.
Fast forward to now and I still have "my" BK9 but the sheath walked its last trail this summer. Being 20 years older and 20 years lazier, I didn't feel like making a new one and didn't want to pay the asking price for a quality leather sheath by another maker. So, a $45 off the shelf kydex and some scrap leather, and my old friend has a new suit.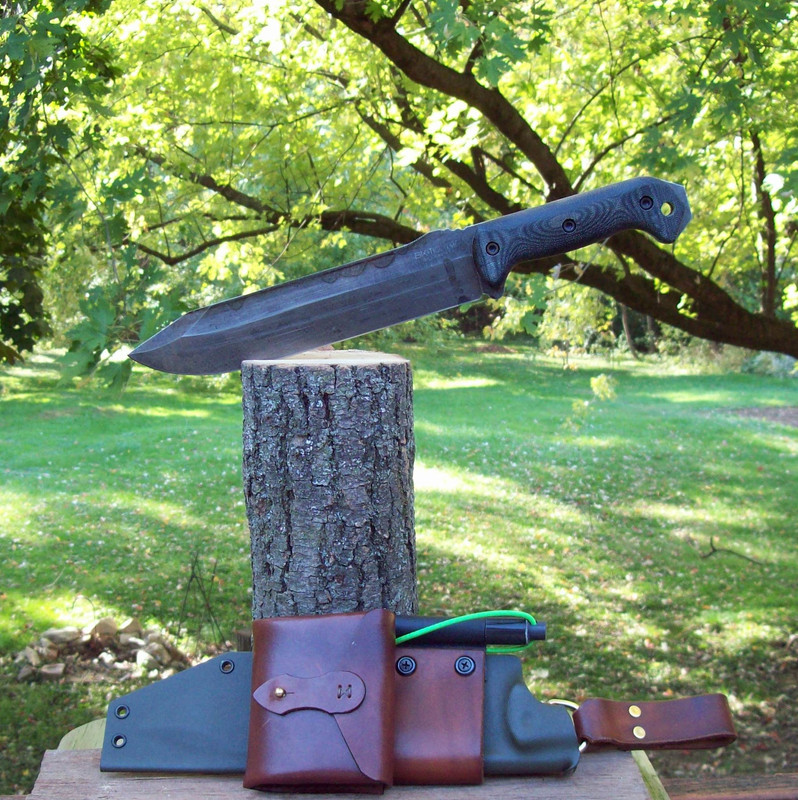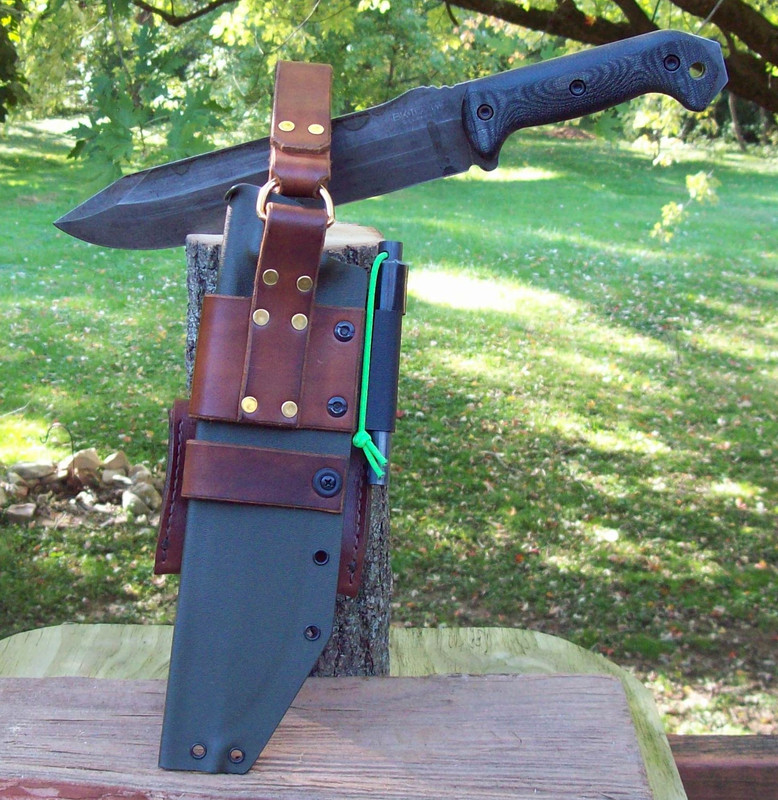 ____________
Pace