I've been working on getting more traditional with regard to knife sharpening, and many things for that matter. I still have the Work Sharp. It has it's place and works great. I also still have the Wicked Edge, though I may put it up for sale here soon. I mostly like it, and it mostly works well...depending on your knife.
I decided to finally learn how to hone knives properly and old school, which is a skill I've never had. A Youtube suggestion popped up a video with Bob Kramer using this system and I thought, "What the hell", and ordered one.
The kit includes 400, 1000, and 5000 grit stones. I added a 10,000 and a stropping block. After running a few knives through it I'm hooked. I will still need to work on my technique and muscle memory, but I doubt that I'll be going back to the WE.
https://kramerknives.com/produ...ing-kit-by-zwilling/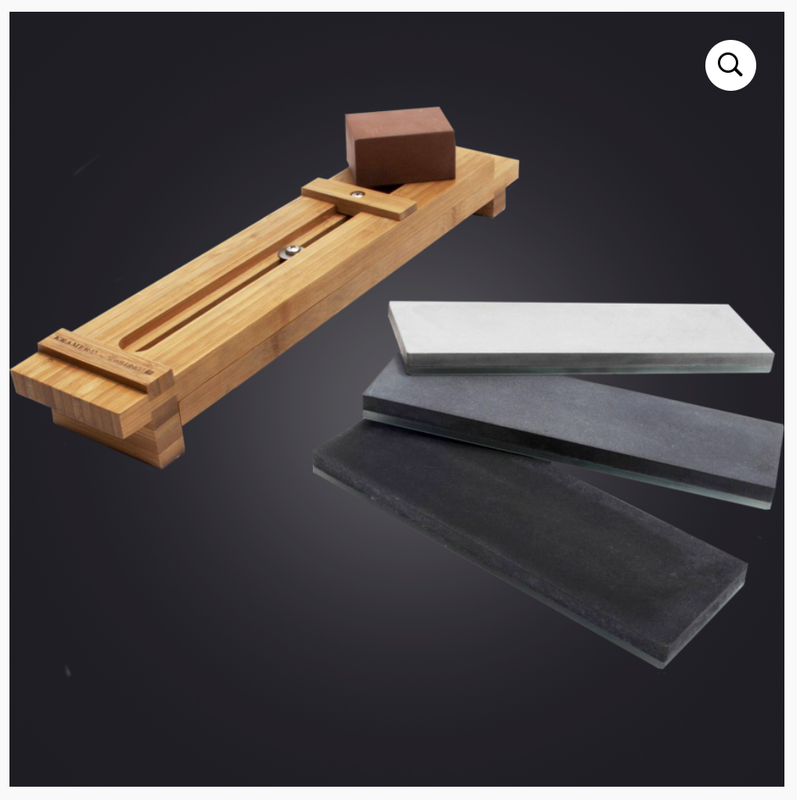 I will say, that it is a bit on the spendy side (but what isn't nowadays?). However, the quality seems to be excellent and I guess that I would expect nothing less from Zwilling. If you're looking for a good whetstone system, I'd recommend it, for what that's worth.


________________________________________________________
Posterity! You will never know, how much it cost the present Generation, to preserve your Freedom! - I hope you will make a good use of it. - if you do not, I shall repent in Heaven, that I ever took half the Pains to preserve it. - John Adams