About a month ago I bought my first Chris Reeve Knife from the Classifieds here to see what all the fuss was about. It was a plain 2014 small Sebenza 21, bare-bones and about as cheap as you're getting in the door. I wasn't "wowed" by it so I decided to pick up some different variants to see if I could figure out why they are so popular. I ended up acquiring 10 different types with varying attributes that I wanted to try. I have definitely grown to appreciate them and plan to keep most of them in my collection. I'm awaiting one last knife to arrive: a large 21 Insingo with micarta inlays. Once that arrives I plan on doing some review/comparison videos.
I would recommend you give one a try if you can swing it. Don't expect to be blown away by it immediately but spend some time with it and I think you'll come to appreciate the knife. Definitely start with a large Sebenza variant with a pivot bushing (Regular, Classic, 21). You need to handle that to truly appreciate the design. That's not to say the small Sebenzas, Umnumzaan, and Sebenza 25 aren't great too. I'll be keeping mine. I have no experience with models other than those.
Anyway, I know there are some CRK fans here so I figured I'd share some photos of what I acquired. I actually sold the first one I bought from here but had already acquired a 2010 pre "Idaho Made" version of the same knife. Strangely, I liked it better for some reason and it's one of the EDC knives now.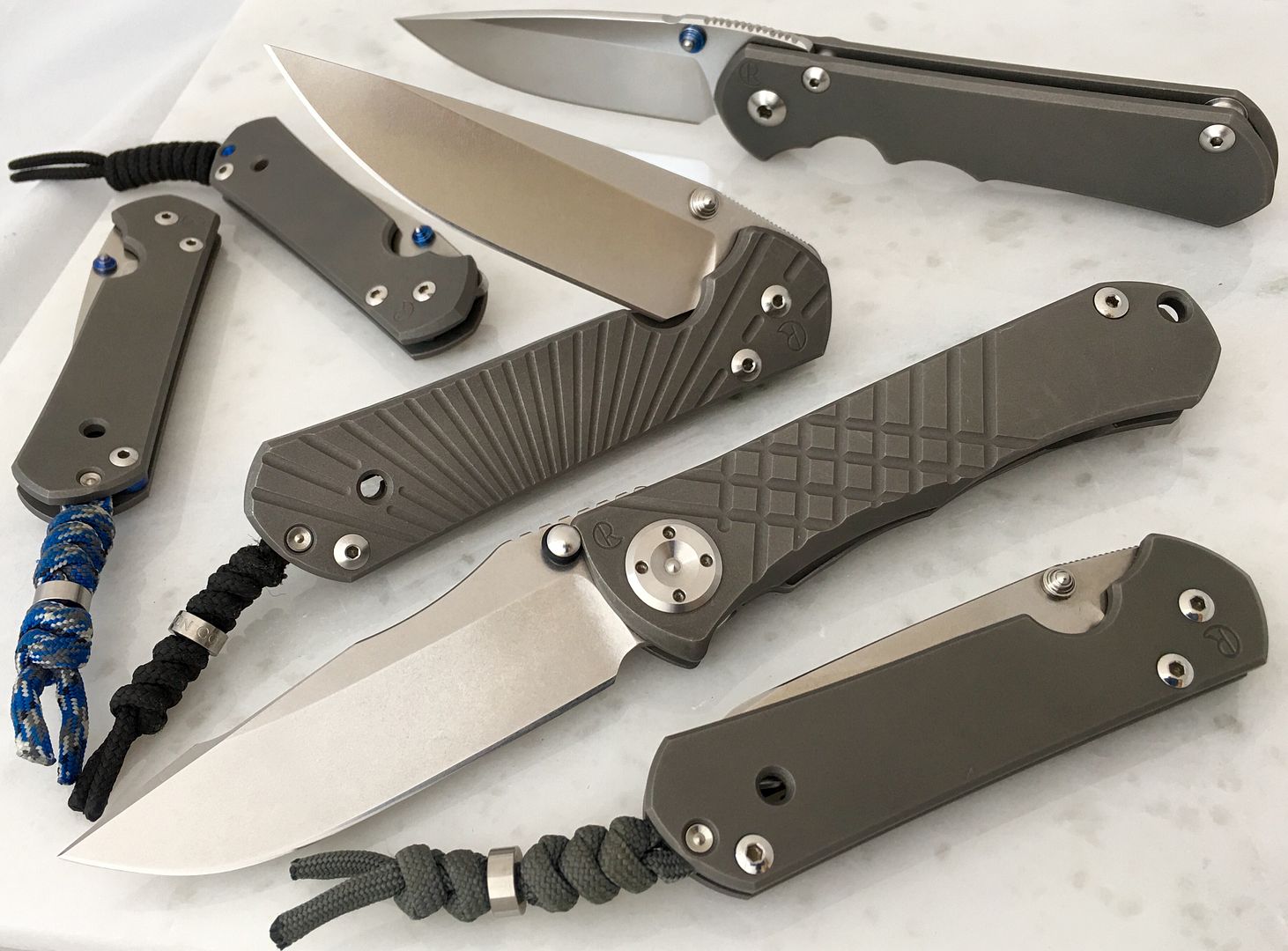 This is the Umnumzaan's ceramic detent ball/locking interface (also seen on the Sebenza 25 and Inkosi). I really like this feature.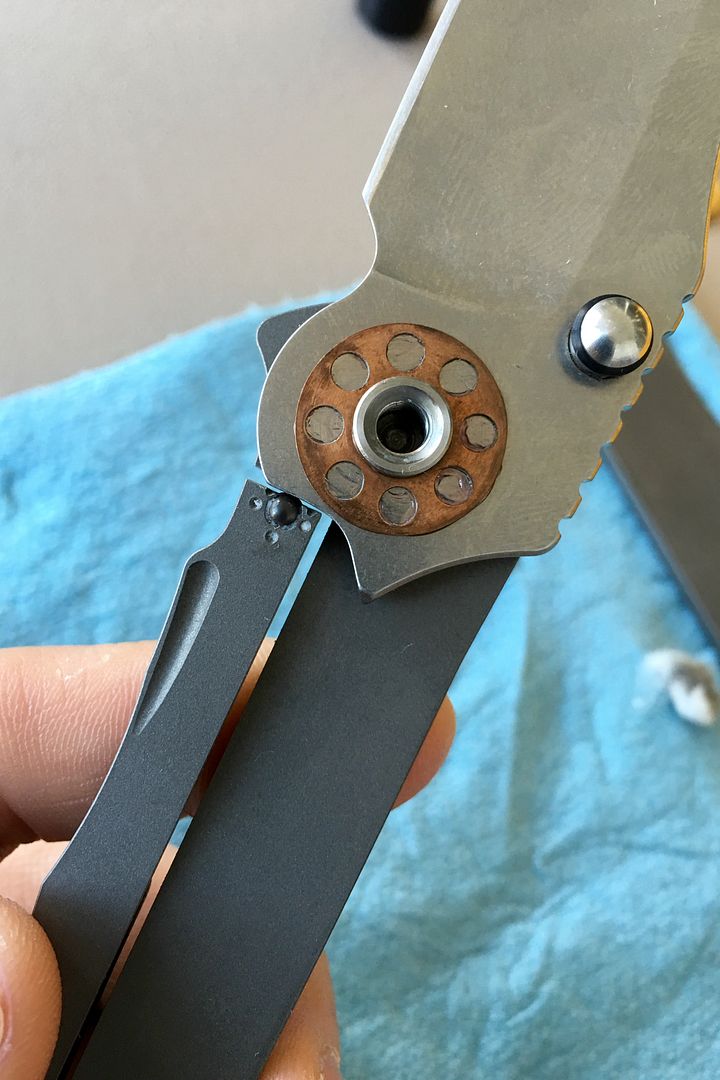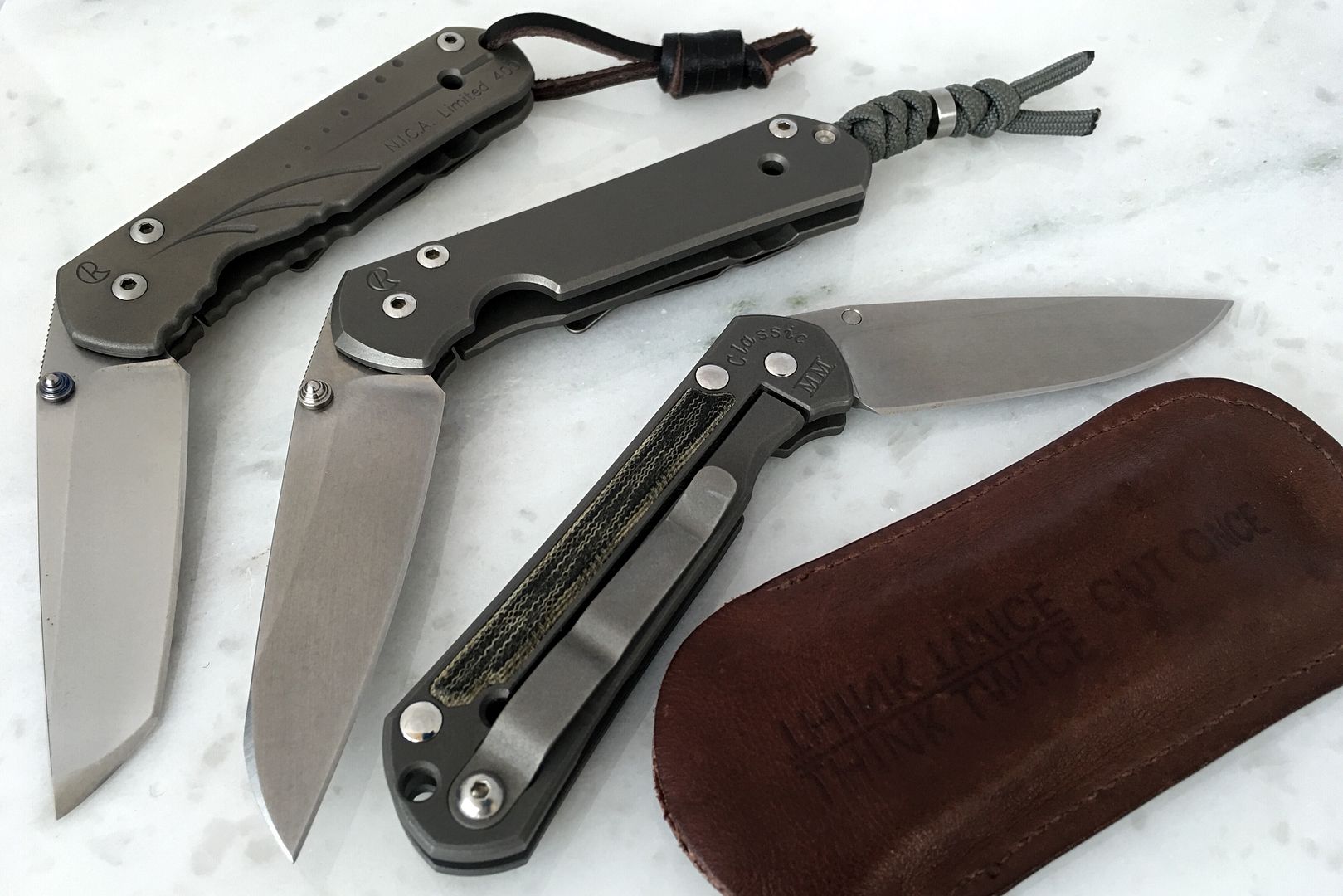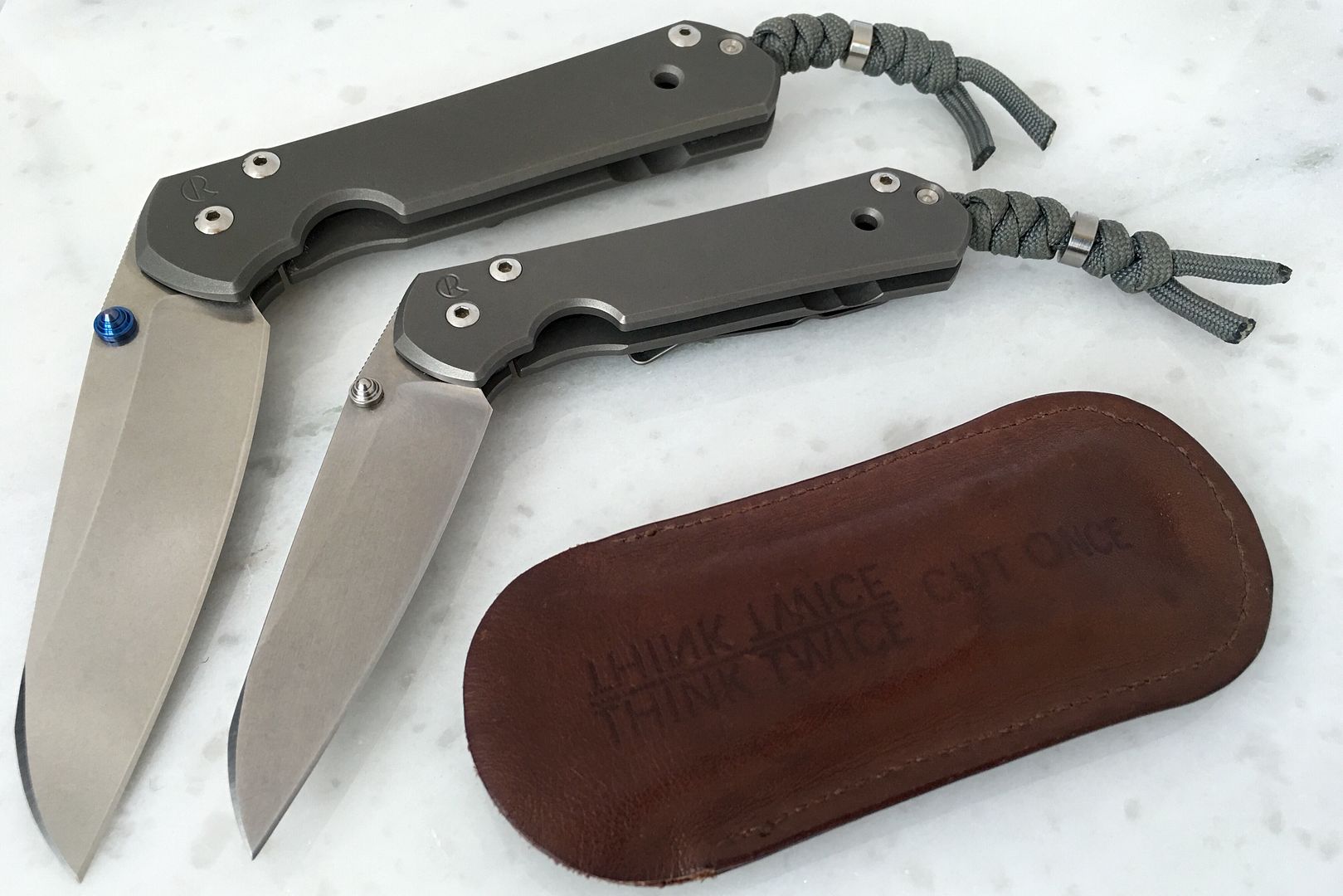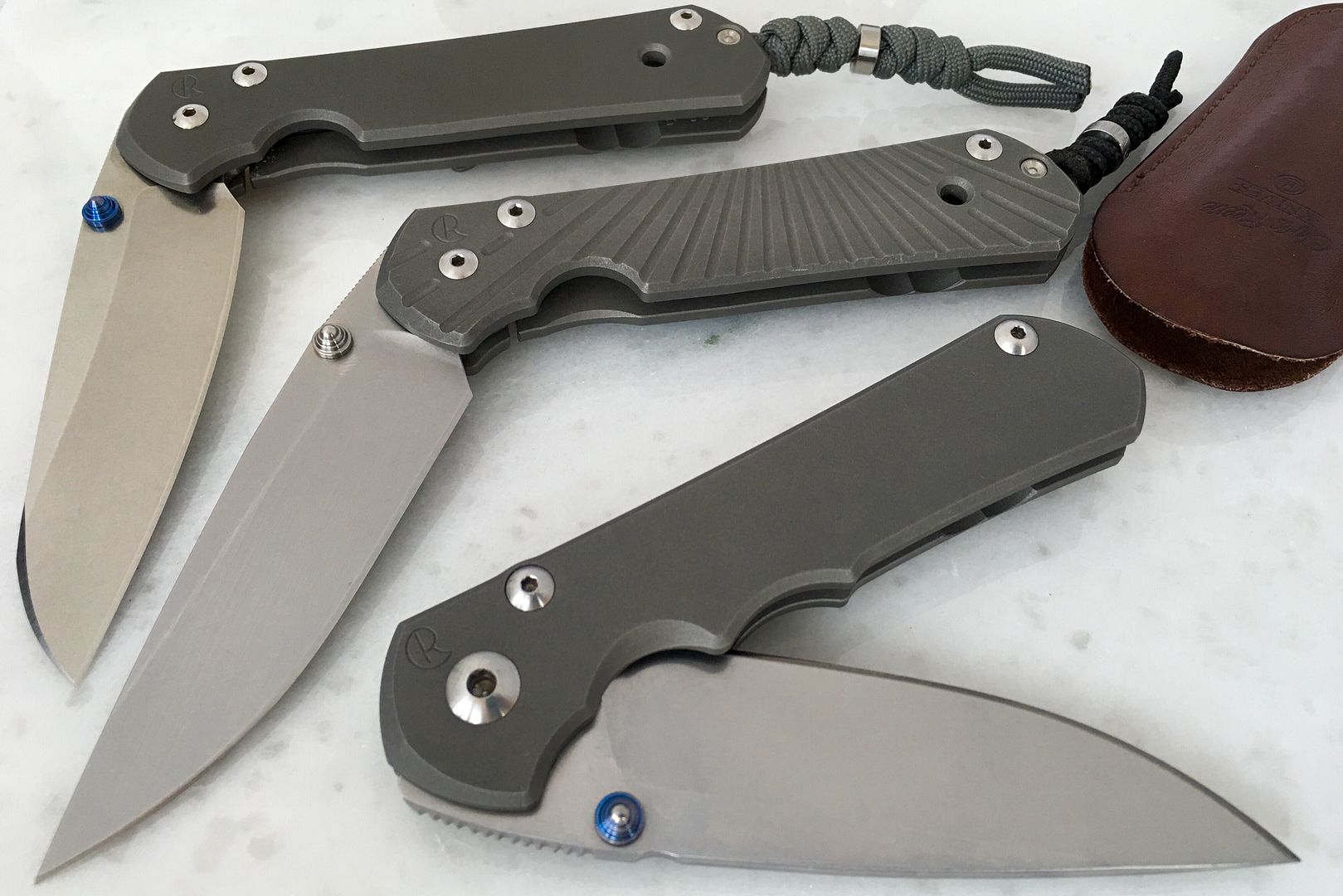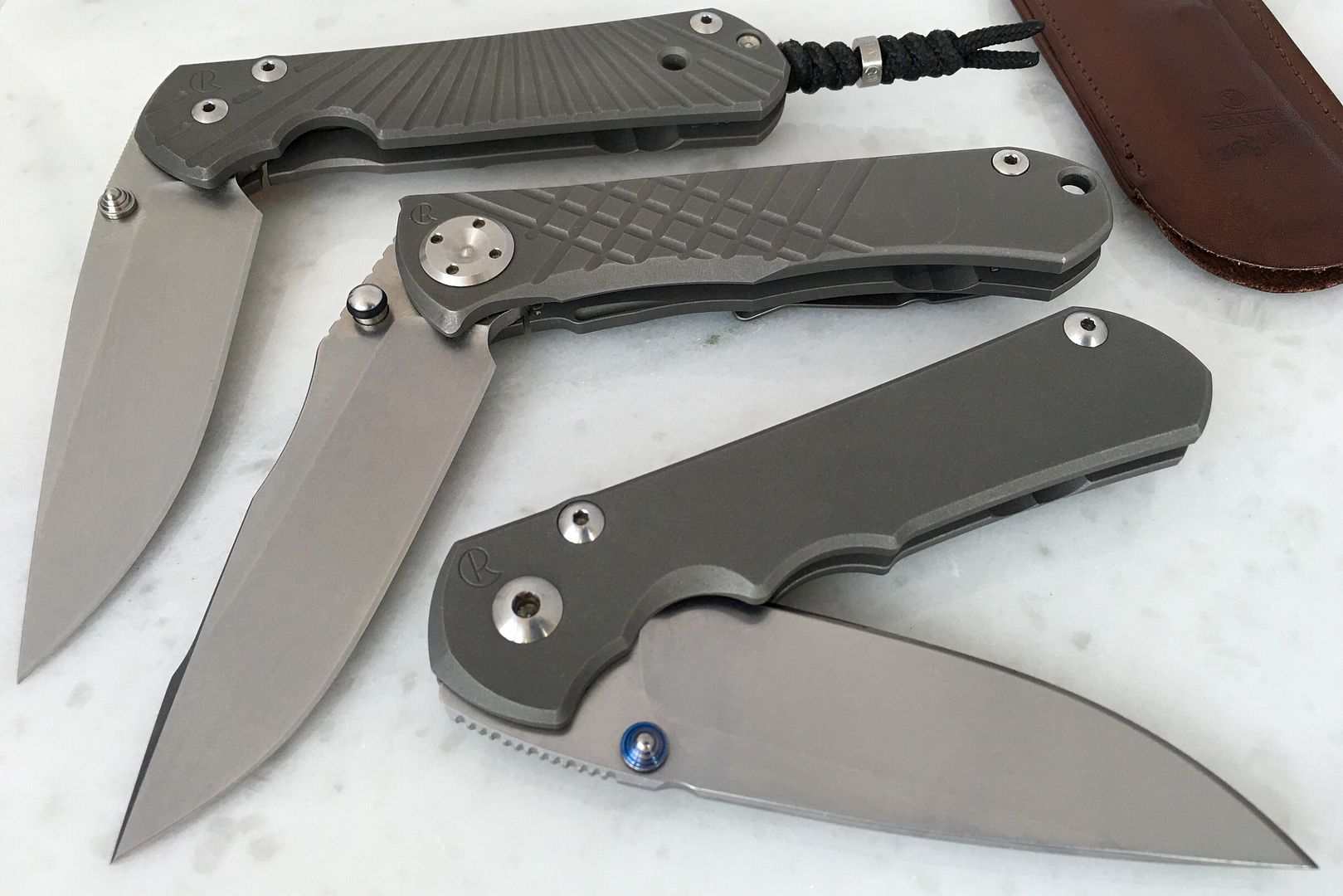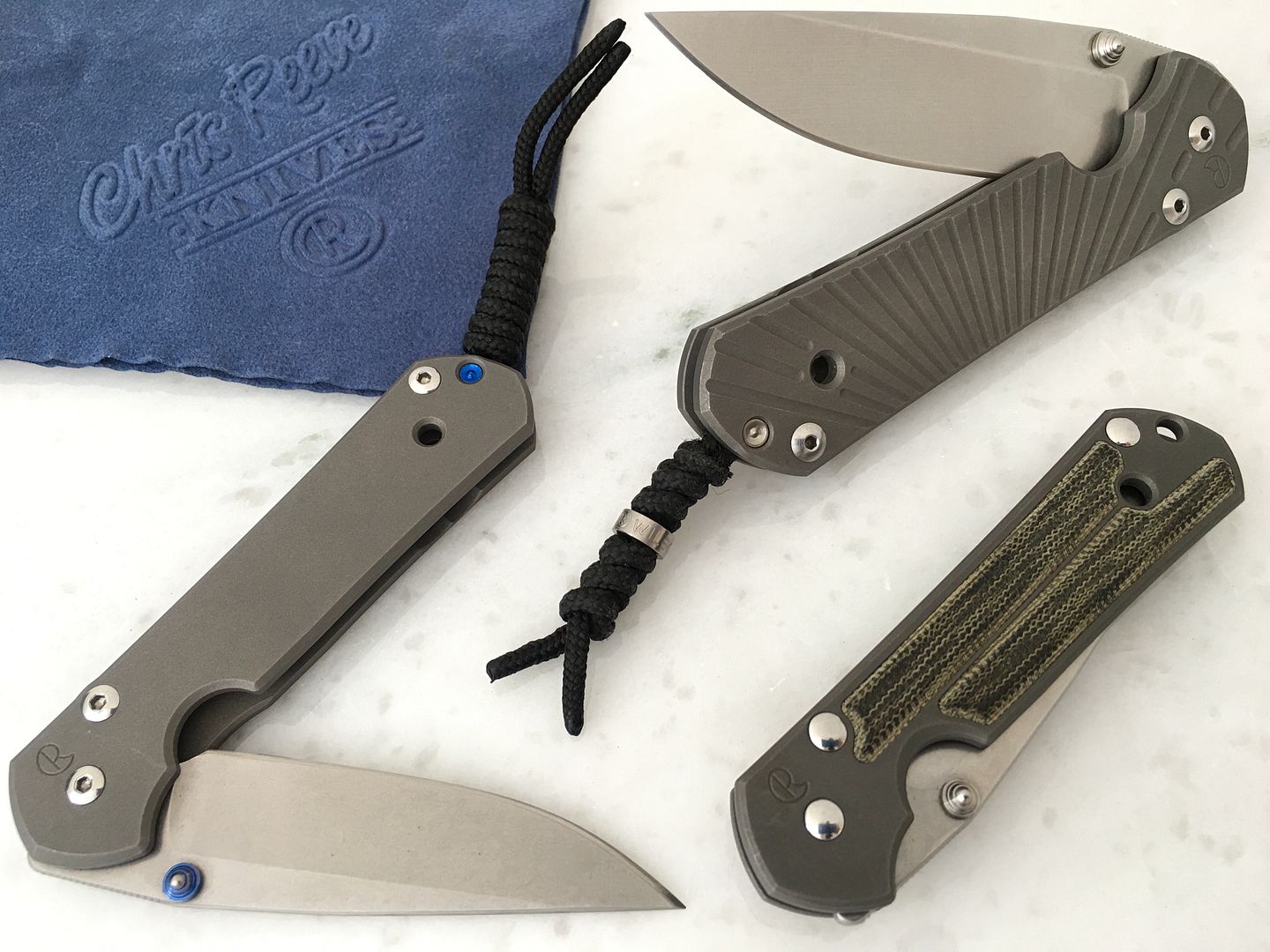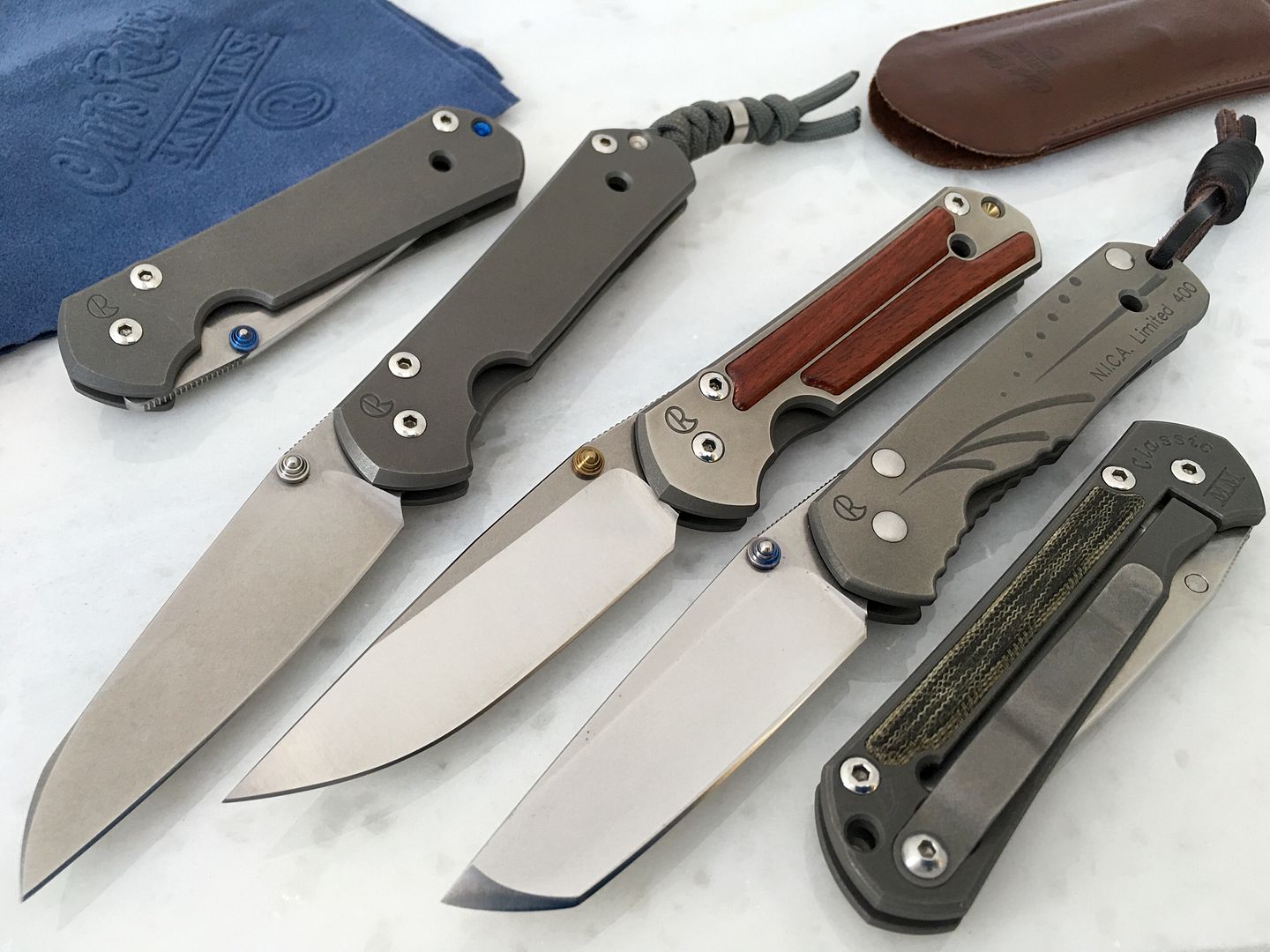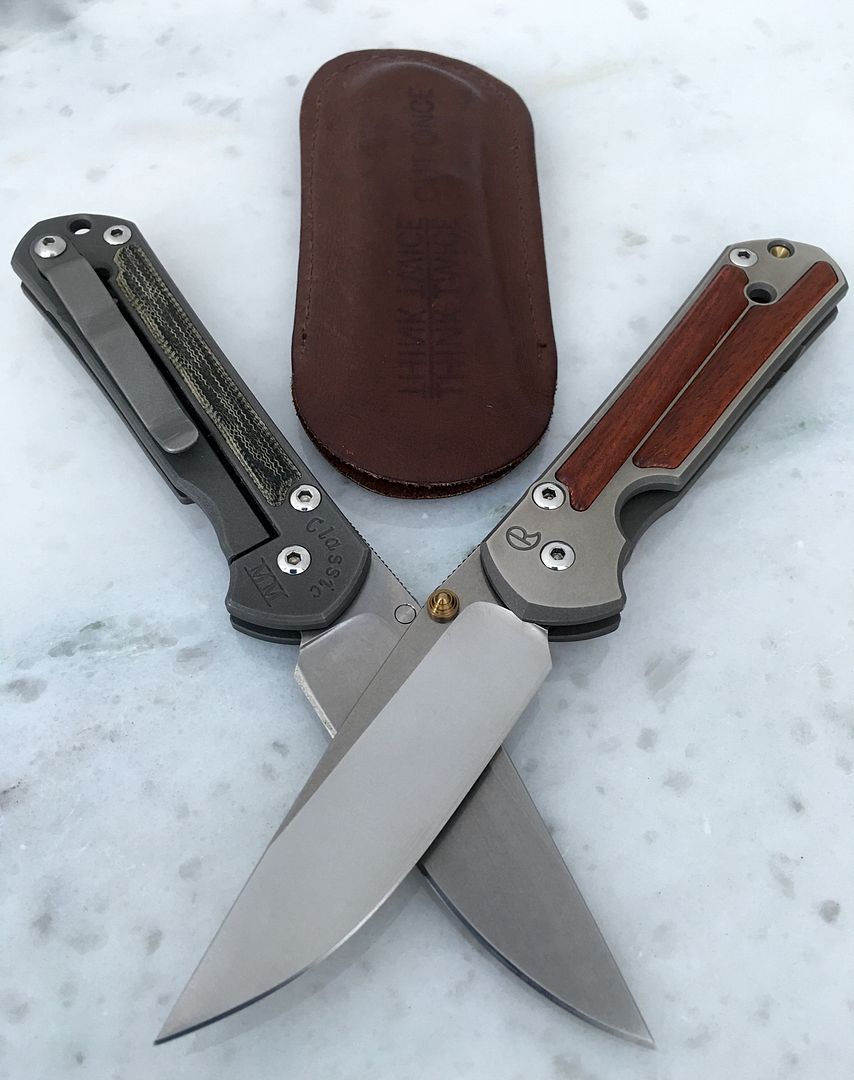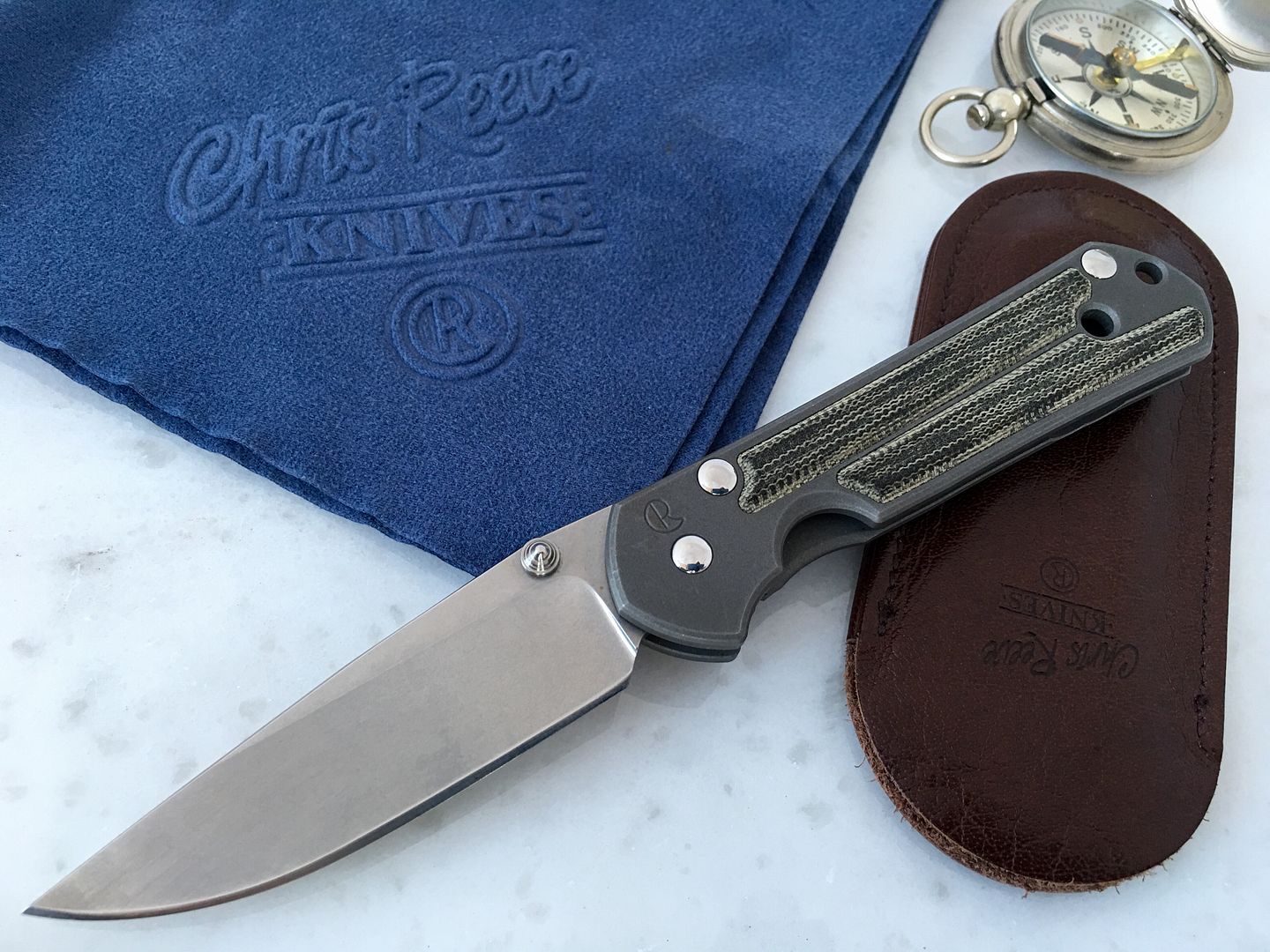 I plan to do a comparison video of these small titanium frame locks.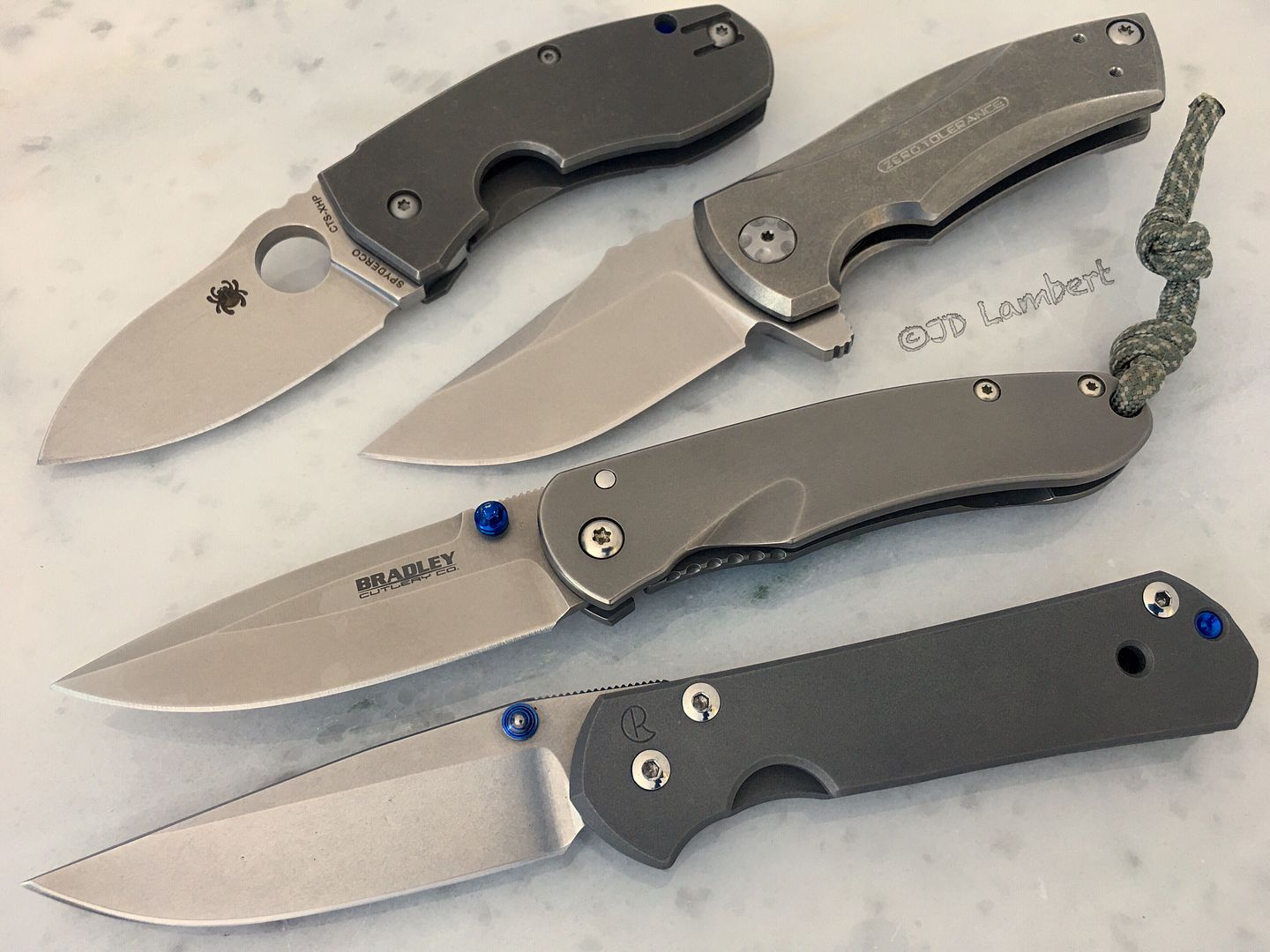 These are the other knives sharing EDC time with the small Sebenza, though I just added a Spyderco PPT to that mix today.
This message has been edited. Last edited by: photoman12001,