SIGforum
Thoughts on this Randall
February 07, 2021, 09:10 PM
P-220
Thoughts on this Randall
What a great looking collection. Do you have a favorite?
I waited too long and the one I was looking at sold. It is now a 6-8 month wait, if you order from AG Russell.


Niech Zyje P-220

Steve
February 12, 2021, 11:40 AM
BlackAgnes
P-220--
I guess this well-used Randall would be my favorite since I carried it on several deployments.
A Colombian NCO offered to trade me his hat for it.
I demurred...
Tim


"Dead Midgets Handled With No Questions Asked"
March 01, 2021, 12:30 PM
Pal
Gotta love those Randalls! I have a Model 25 that is no safe queen. I would love to get a bird and trout. I think the blade length and size would be more useful. In my opinion you won't loose any mony on a Randall.
Jim
March 01, 2021, 12:44 PM
rburg
quote:

Originally posted by Pal:
In my opinion you won't loose any mony on a Randall.

Its why we buy them. Other makers claim they make better knives, its just that no one wants them. If you have any intention of actually using a Randall, buy it used so its already taken the depreciation. You can always sell it for what you paid, or more.


Unhappy ammo seeker
April 18, 2021, 08:27 PM
Belgian Blue
This certainly true. I've been collecting Randalls for going on 20 years now. I can tell you they appreciate every year. Every time I attend the Tulsa Wanamaker show, there are always avid Randall collectors there who are looking to buy/sell/trade.
I bought a Randall Recon Bowie a number of years back. It is one of a limited run of individually serialized knives with a specially marked sheath. The knife was built to replicate the SOG Recon Bowie as a tribute to the design and those who carried them. I paid $500 for it. The guy who commissioned the project planned to have like a 50-100 production run of knives made. As I understand it, he had a falling out with Gary Randall and fewer than 50 were made. As a result, Randall Recon Bowies are highly collectable now.
SOG's Version: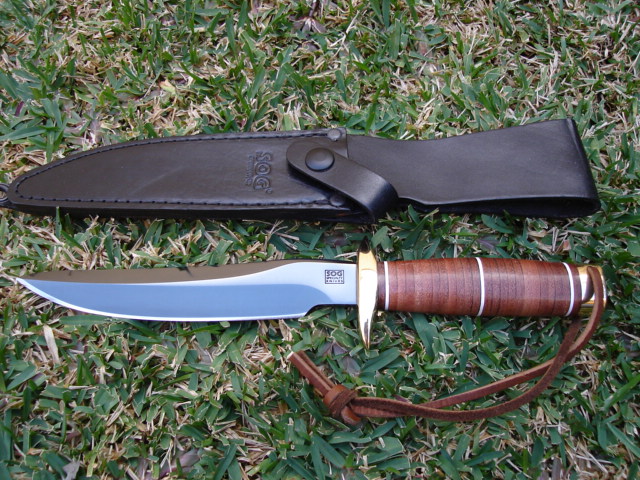 Randall's version:
I also collect Chris Reeve knives, and I definitely appreciate them as well. Their knives don't tend to escalate in value to the same level as Randalls do while they are in current production, if Chris Reeve discontinues them, their value tends to increase significantly. Examples being the one piece hollow handle knives they used to make, specifically the Al Mar collaboration models, which sell for a hefty premium on the collector's market.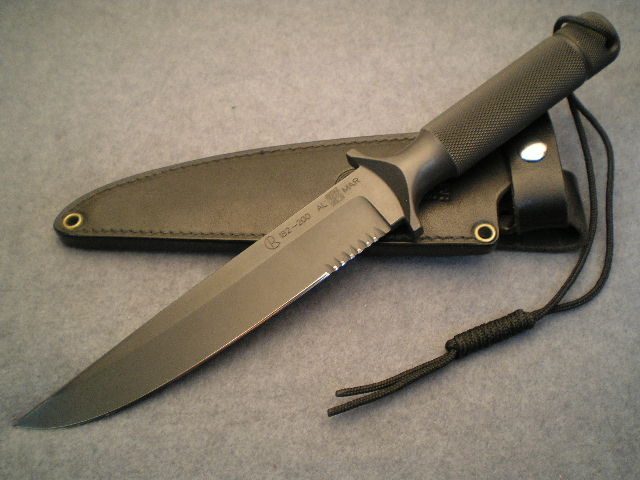 April 19, 2021, 05:22 AM
sybo
Impressive collection! Great steel, actually in my opinion, they are just " right"!
June 05, 2021, 08:11 AM
pbslinger
My grandfather could afford Randall knives like I can afford Chicago Cutlery. My dad chipped the blade of my grandfathers' 1960s Randall knocking the claw off a stone crab. My grandfather was pissed at my dad for the chip forever after.
June 16, 2021, 08:03 PM
P-220
ok, I waited and missed the 4" from AG Russell. there is now a 6-7 month wait. I know, I know in the world of Randall Knives that is a nano-second, but I am still impatient.
However on Fleabay I found a 5" from a Dealer, but it is in excess of $850.00.
Thoughts on the 4" versus the 5"? This is the first 5" I have seen that I found proportionally (leather and metal combination) appealing.
I have never spent that kind of money on a knife. Is there a dollar point where you just pass?
I will have to save a little longer if I want to snag this one.
Thanks for any input!


Niech Zyje P-220

Steve
June 17, 2021, 04:46 AM
sybo
I can make it for that amount, no worries, and does it matter to those that are in their minds buying a legacy, to be admired, on a desk or cabinet. It's not a Super-steel, does it matter. No meteorite alloys, but like a Rolex, gives one a sense of satisfaction we will gladly pay for.
Value is personal.. Check out Claudio Sobral ( Sobral Brothers in Buenos Aires Argentina)
, simply otherworldly.
https://imgur.com/gallery/Y3vllPf