I'd been wanting a project for a while & this kind of fell into my lap, for less $ than it would've cost to just buy the steel to assemble the frame/chassis.
I had posted about the idea before & a few people recommended buying someone's stalled project.
It's a Lotus 7/Caterham replica, powered by a dry sump Mazda 13B rotary.
My dad & I loaded up his Denali Saturday morning & made the 600 mile round-trip journey (N Houston to E Baton Rouge). Fog between Beaumont & Houston, construction in Beaumont & heavy traffic at the MS river bridge in Baton Rouge made the drive take about an hour longer than expected.
I was up at 4:30am & we had it unloaded in the garage at about 8:00pm. Long day, for sure.
Loaded up & on the trip back home. Stopped to check straps after a few miles & made a pit stop for some LA boudin.
Home & in the garage, couldn't resist mocking up the nose & fenders to get a glimpse at the future
Pre-teardown shots, lots of nice parts on here
Teardown started yesterday morning while the girls were out for a few hours. Will be taking it down to the frame to clean it up & check all the welds (and finish the RR suspension) then paint the frame.
Body parts & wheels off, car up on stands.
Engine bay teardown nearly complete & ready for engine/trans removal.
Sump tank, catch can, remote oil filters, coolant tank, elec water pump, steering rack, radiator, oil cooler & elec fan removed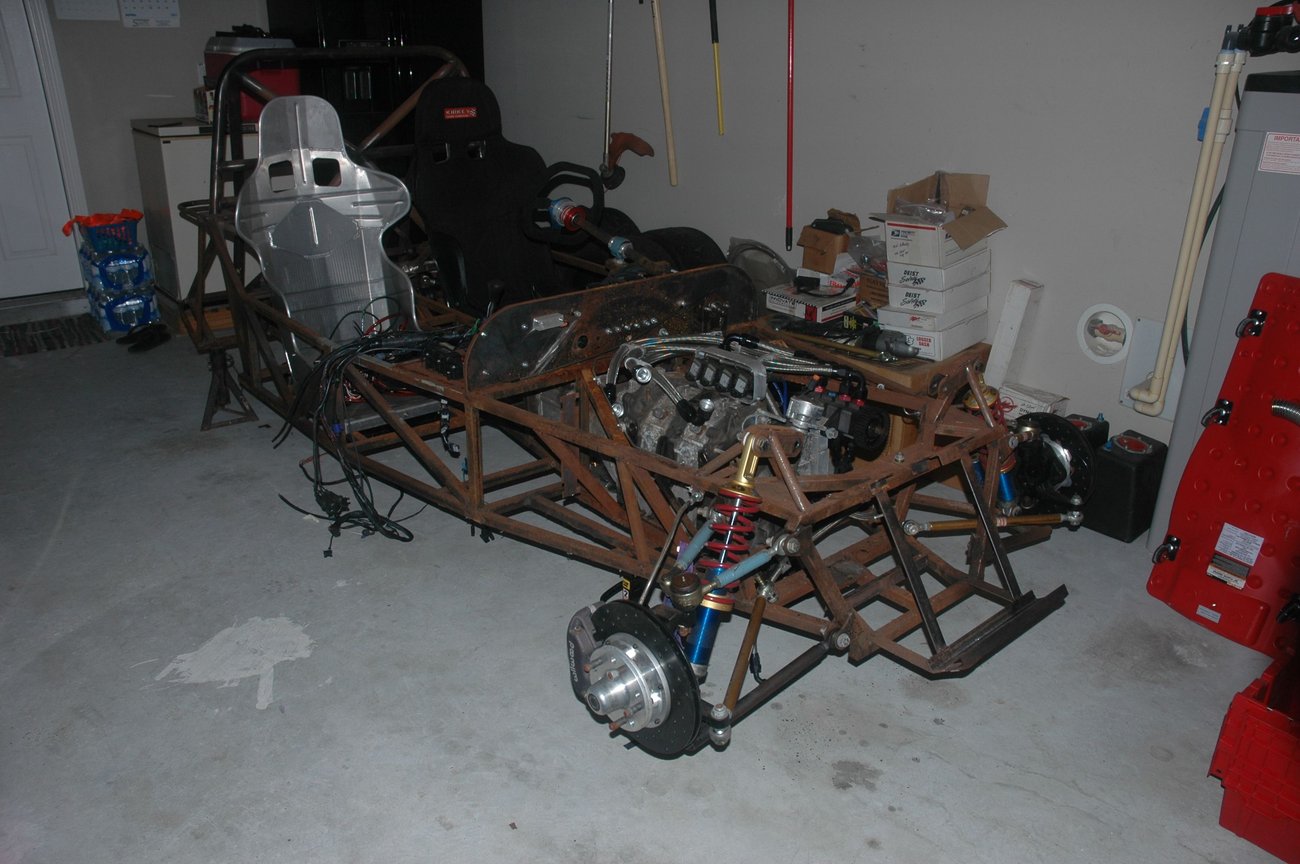 Next up is getting the engine/trans, LSD, suspension & 'interior' removed.
---

The Enemy's gate is down.