Last year, I received a very kind gift from forum member SW_Sig, who suggested it would make a fine item for auction. We thank SW_Sig most kindly for his generosity. This is quite a gift.
Here are some photos of the knife for preview, to gauge interest and let you guys get a good look at this work of art. The condition is flawless/unused.
This is an
M. Miller
Drop Point Hunter. Hand forged damascus.
The knife includes this great-looking sheath and a certificate of authenticity from the maker. The following information is included on the certificate:
Serial number : H158 (which is engraved on the knife's ricasso)
Steel: L6 and O1
Forge date: April 13, 2005
Overall length 7 and 7/8 inches
Blade length: 3 and 1/2 inches
File work: Vine pattern on spine
Handle: Stabilized juniper burl
Spacer material: Reconstituted malachite
Bolsters: Solid brass
Pins: Mosaic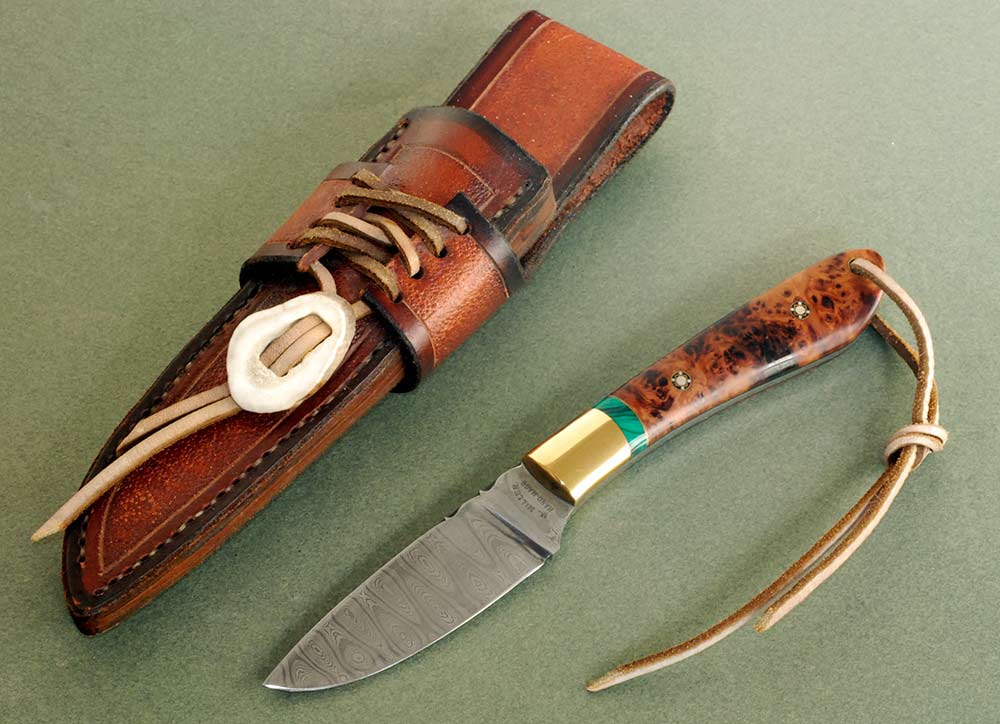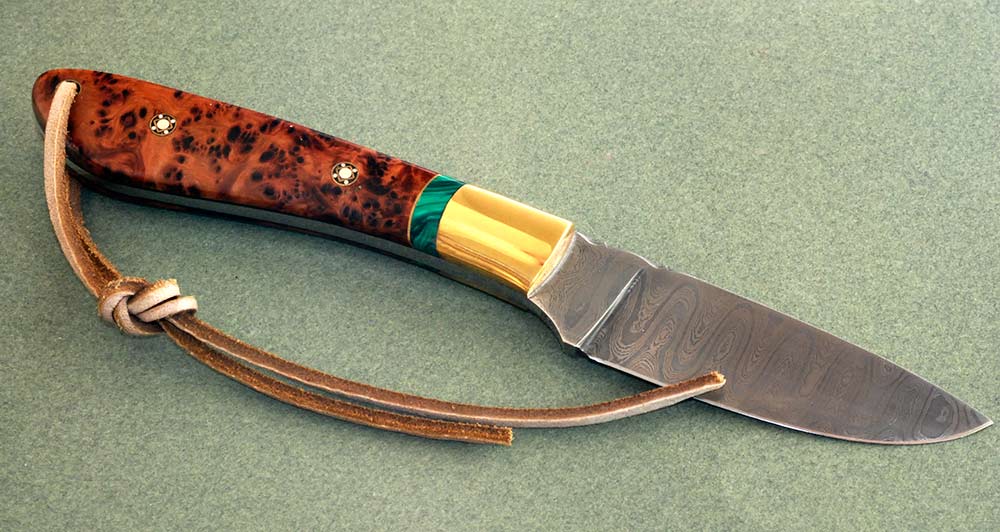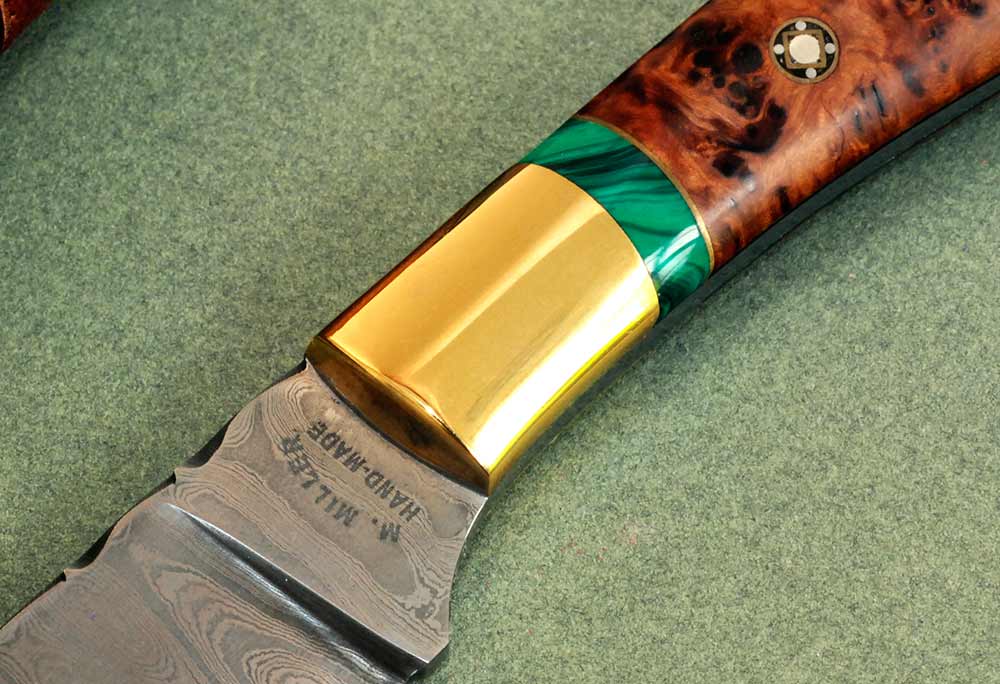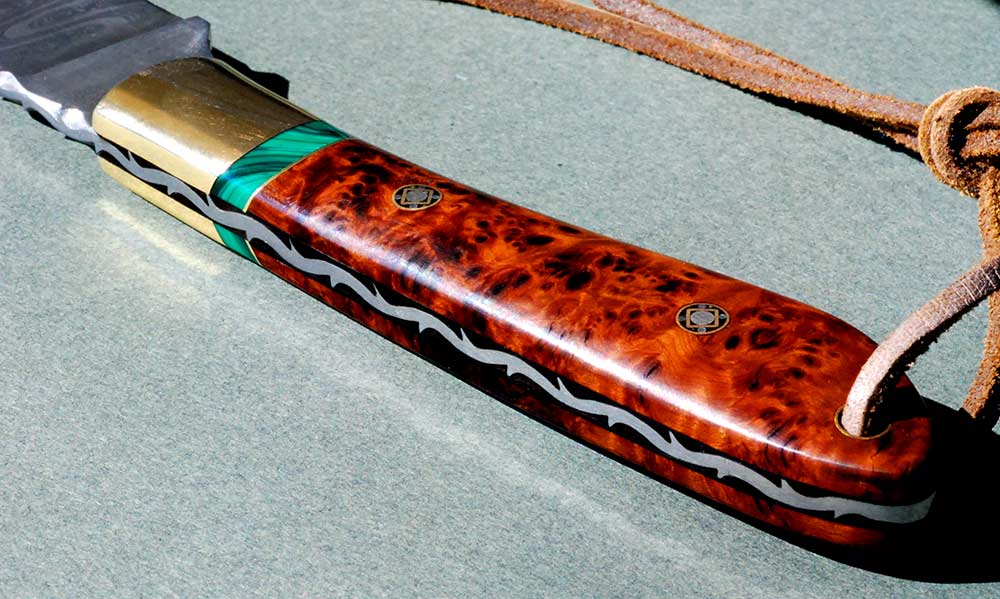 I'll put the knife up for auction here in the forum the middle of next week, leaving the auction open for a couple of days. Knife will go to the highest bidder. Starting bid will be 500 dollars, bids submitted in 10 dollar increments. Thanks for looking.