Original post updated with pics to show the change in the meat as it aged.
So the end result was pretty kick ass. The meat smells great. It's really strong beef scented, but doesn't smell foul or gamey. It's just a rich robust beef smell.
The texture is very interesting. It's a lot drier than a normal steak (obviously), which makes the piece a little firmer. Once the rind was trimmed off, the knife slid through the meat like butter. It's incredibly tender.
I started out with about 5 really generous steaks. Thats what I could have trimmed from this on day one. Today I ended up with three petite steaks. I would say it's safe to say I lost between weight (evaporation) and scrap, 50%.
Now, had I done a whole roast, or a larger piece of meat, the percentage would go down. I would still be shaving off 3/4" from each end, and trimming the entire outside. But that would be percentage wise, a lot less on a large piece of beef.
So of the three steaks I have, one will be mine, one for my wife, and one will be for a friend of mine. I plan to surprise him with the steak and a Aecht Schlenkerla Rauchbier Marzen (smoked beer).
This had been planned as a dinner for this evening, however kids come first, so we will be going to Phoenix with our daughter this afternoon. So I'm not sure the plan. At worst, we have them tomorrow.
Anyways, I hope you all have enjoyed the thread on dry aging beef.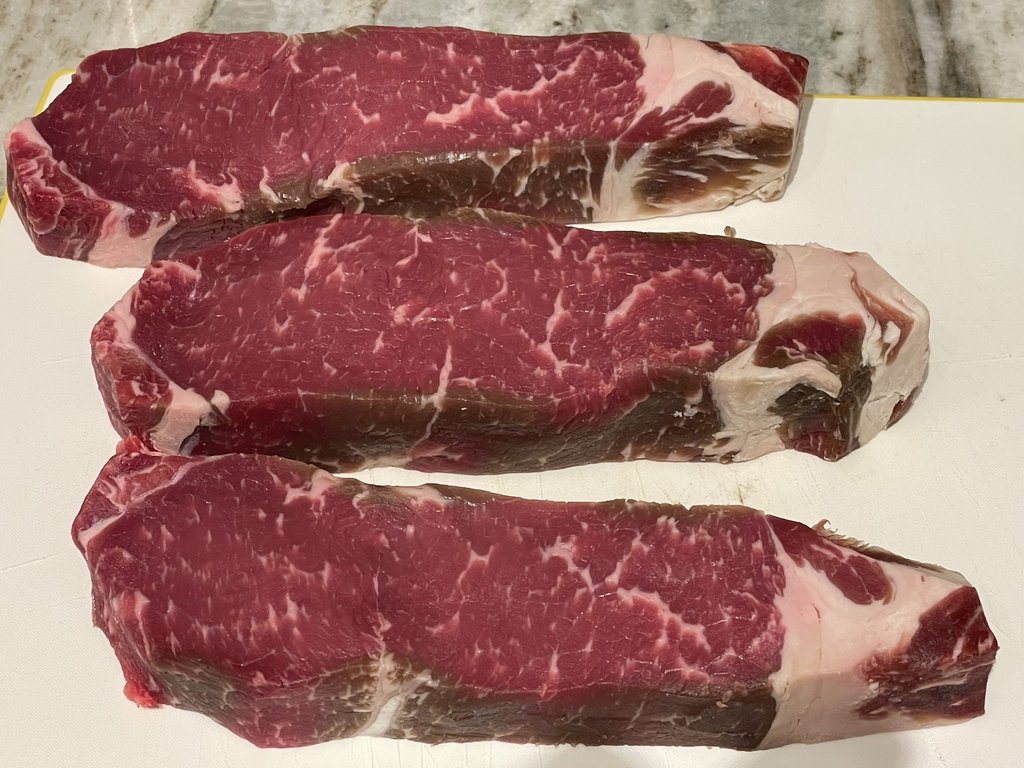 ---
quote:

Originally posted by parabellum: You must have your pants custom tailored to fit your massive balls.
The "lol" thread