Originally posted by vthoky:
Holy smokes, y'all, I saw the coolest remote control mower yesterday! It wasn't really a robot, per se, as there was a fella walking around about 10 yards behind it with a big ol' remote control in his hands.
The device was mowing a slope -- steep enough that I don't think any of us would want to ride a tractor or a zero-turn on it. I saw it a couple of seconds before I saw the (remote) operator.
It looked like this, sort of: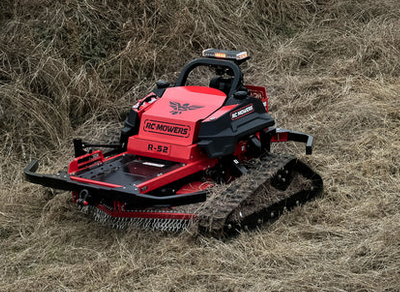 The bulk of it was orange, so I assumed it was a Husqvarna product, but I haven't looked into that yet.