A sad day for the ensigmatic household

We had to return this guy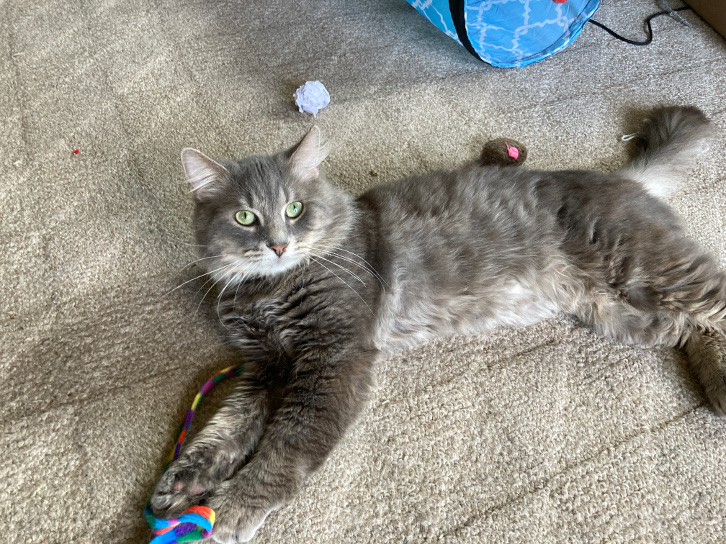 to the cat rescue this morning.
I took an instant like to him--which is why, while we didn't really need a
fourth
cat, we tried to adopt him.
But he turned out to be an alpha male and we already had an alpha male. We were still trying to make it work when he started marking territory. That would have led to
at least
the other alpha probably doing the same. Not good.
Coupled with the fact that even the most laid-back of our existing cats didn't like him, we finally had to admit to ourselves it just wasn't going to work.
We sure hope he finds a good forever home. He's a really sweet kitty. Super affectionate. Smart as a whip.
We've had challenging adoptions, but, always managed to make it work with time and patience. This was our first failure in twenty-five years.
It was
really
difficult to say goodbye to him and walk away. Briefly had the impulse to say "No! We have to try again," and take him back home with us. But, I knew in my heart it was just never going to work.
ETA: There's one bright spot to this story: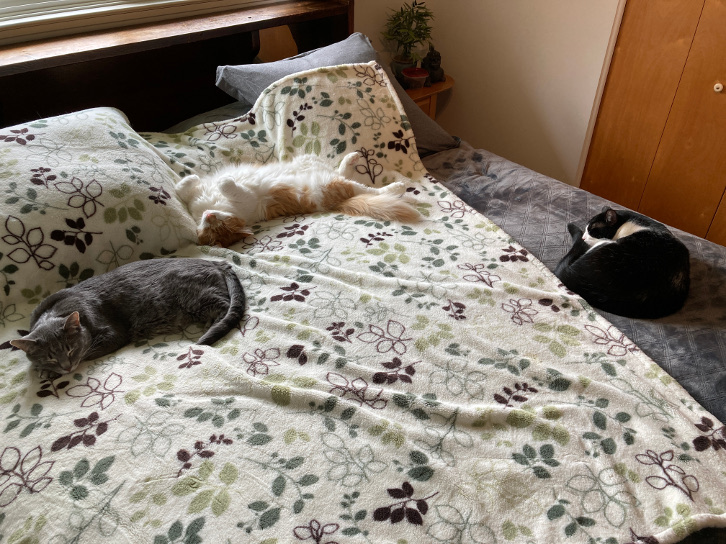 The orange and white cat at the top is the alpha. The one to the left is the laid-back cat. The one on the right, the tuxedo, is our previous adoptee.
The alpha and the tuxedo had reached a kind of "armed truce" state. The tuxedo wasn't interested in being the alpha male, but, he wasn't going to let the big orange bully push him around, either. Thus the two of them tended to be wary of one another.
Two weeks ago we would never have witnessed the scene above.
This message has been edited. Last edited by: ensigmatic,
---

"America is at that awkward stage. It's too late to work within the system,,,, but too early to shoot the bastards." -- Claire Wolfe
"If we let things terrify us, life will not be worth living." -- Seneca the Younger, Roman Stoic philosopher
"The dominant media is no more ``mainstream`` than leftists are liberals." -- me