Originally posted by vthoky:
I've ranted here about this topic before, so I won't repeat the whole rant. But... DRLs by their current methods are a stupid, STUPID idea, and this "arms race" the auto manufacturers seem to be engaged in ("Oooh! We can make our DRLs even MORE gaudy and obnoxious! Let's DO IT!") is an abomination.
Motorcyclists now get lost in the sea of too-bright DRLs, motorists don't have a danged clue that their headlights aren't on (ran across an example just last week, just before dawn), and [most] manufacturers can't seem to get a handle on a) lighting up the back end as well, or b) turning the danged DRLs off when the regular headlights are on.
Oh, and Hyundai? May you be roo-roo'd with a cactus -- TWICE -- for putting no fewer than FIVE PAIRS of DRLs on your new minitruck/mini-SUV.

Be listening, Toyota, for you're next on the rant list for
this
craziness: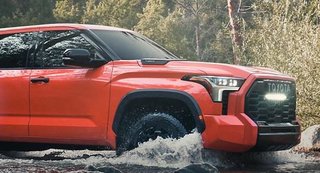 I can't believe that "cyclops" is legal under FMVSS* 108. I haven't finished reading it yet (and it's no easy read), but running that darned thing on-road is danged ridiculous.
- - - - -
* Federal Motor Vehicle Safety Standard