Originally, the ladyfriend and I were going to go to the Museum of Flight, but we got there and there was a line out around the building to get in, so we decide to just keep driving. Maybe we'd come back in a little bit and see what it looked like, but we didn't, we just went to Pike Place and wandered around.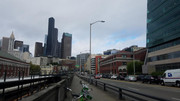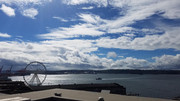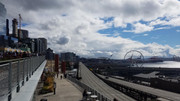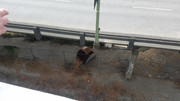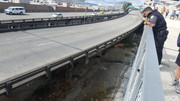 Ashley is convinced that's a dead body down there. She noticed that, but not the security guards.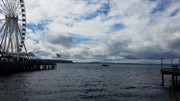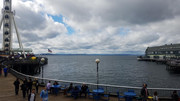 "I'm booooooooored! Why do have to keep walking everywhere? Jeremy's a jerkface for making me take the stairs!" ~ Ashley, probably.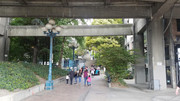 The stairs I made Ashley take.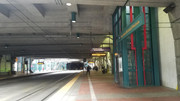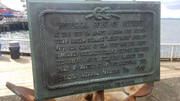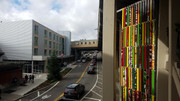 Also wouldn't be a trip to the Wicked City without militant vegans, right next to Starbucks naturally, showing videos of baby chickens being tossed into a grinder.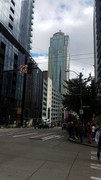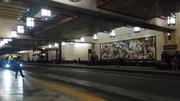 The security guard yelling at a guy crossing the tracks. Apparently we don't cross there, it helps prevent death.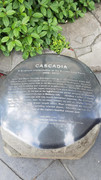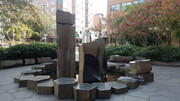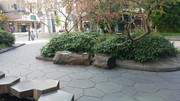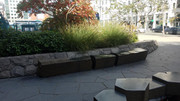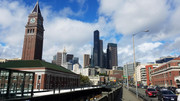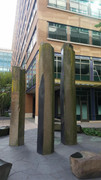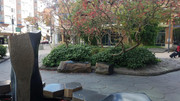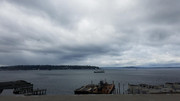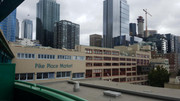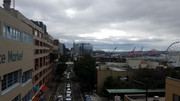 Thought about buying this and hanging it up at work, see how mad the kwyjibo gets.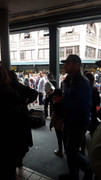 Yes, I gave the Cat Man money.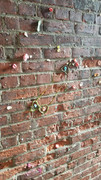 Hehehe, dong.
If you still want the giant pictures, they can be found here:
https://imgur.com/a/yx8foUc
And the panorama of the Puget Sound/Elliot Bay is here:
https://i.imgur.com/LXrNRpT.jpg
This message has been edited. Last edited by: airsoft guy,
quote:

Originally posted by Will938:
If you don't become a screen writer for comedy movies, then you're an asshole.