Originally posted by P250UA5:
Rainy day projects:
We have a few of those half-circle windows in our house & custom 'blind' panels are pricey.
Had a fair bit of 'scrap' wood around the house, so decided to DIY it.
My original idea, was to build a filler panel that would slide into the pocket, then my wife decided she wanted 'shutters'.
A trip to HD, borrowed my F-I-L's air stapler & a few hours of my time.
Not 100% happy with a few parts, but overall I think they'll work. And, if not, I only have about $20 (hinges, staples, paint) in it.
This is the back side & they'll be closed the majority of the time.
Learned a few things & will probably do a better job on the next set.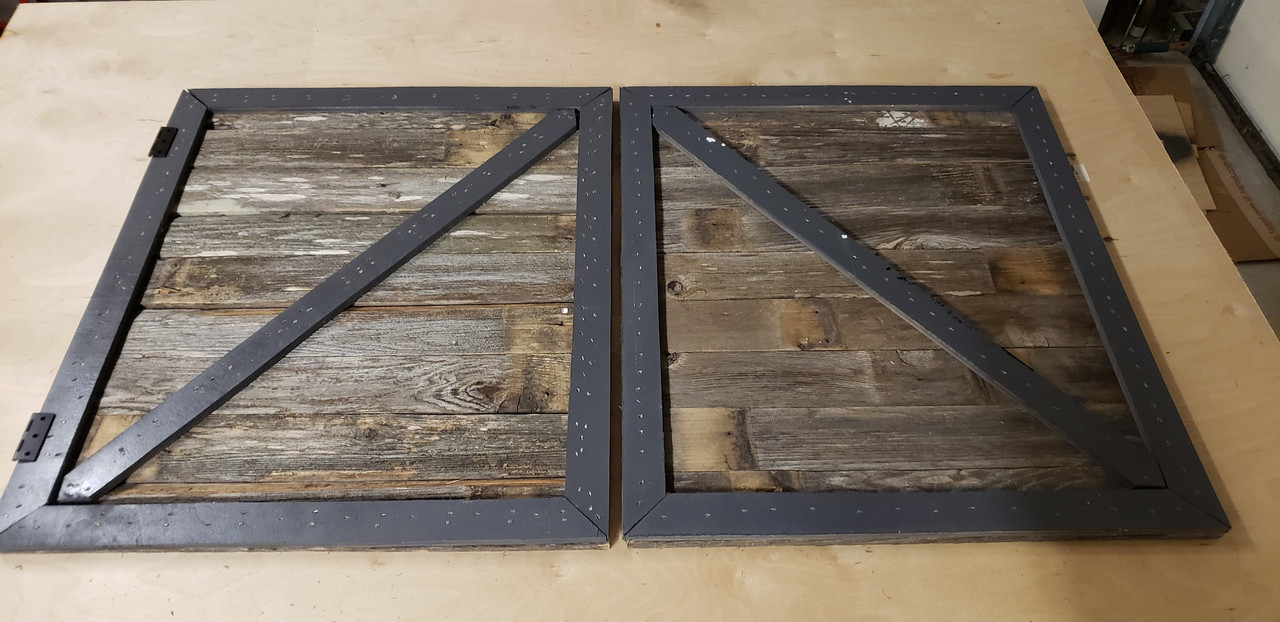 And, a shot of what the front will be