After owning my 1991 Mustang LX 5.0 since new for 25+ years and modifying the engine (Vortech supercharger, Cobra intake, 1.6 roller rocker arms, headers, exhaust, springs, shocks, braces, Tremece trans, Hurst shifter, etc) and then also owning a 1991 Mustang GT convertible (MCA Gold winner, bone stock), I sold both to buy this 2015 Deep Impact Blue with Ceramic leather interior Mustang GT. The independent rear suspension, incredible leg room (I'm 6'5" and can extend my knees straight and stretch in the driver's seat!), and 435 hp gives this Mustang power and a smooth ride combined for a superb driving experience. I just love it.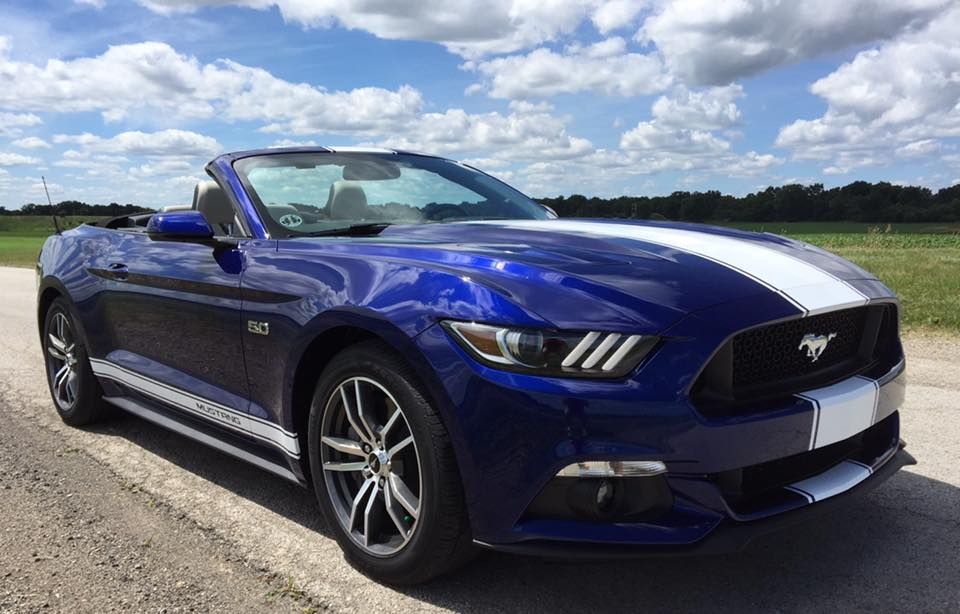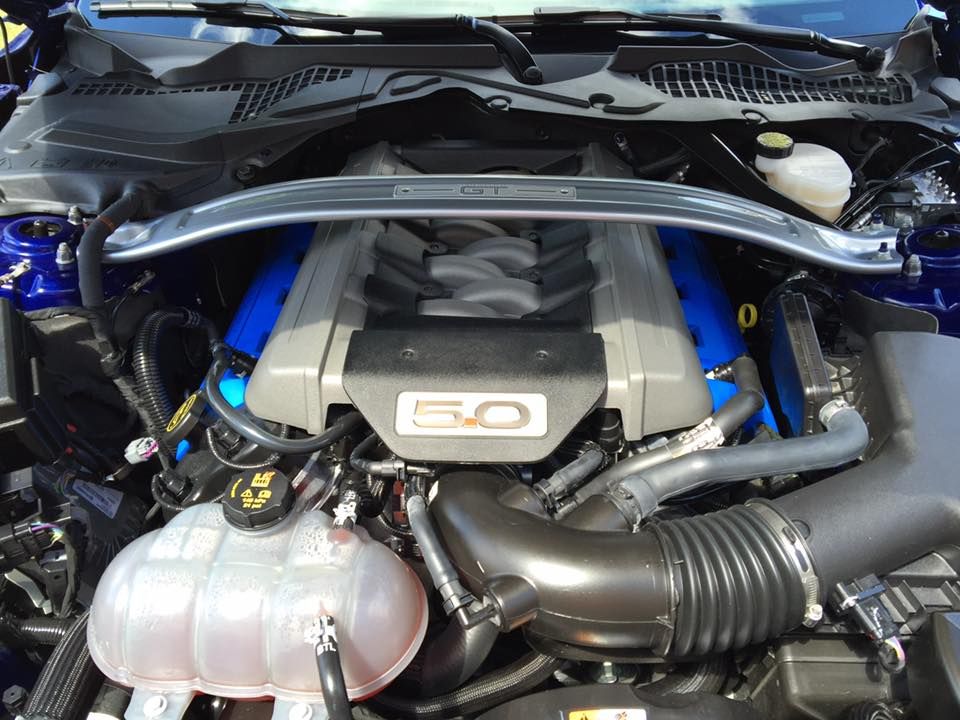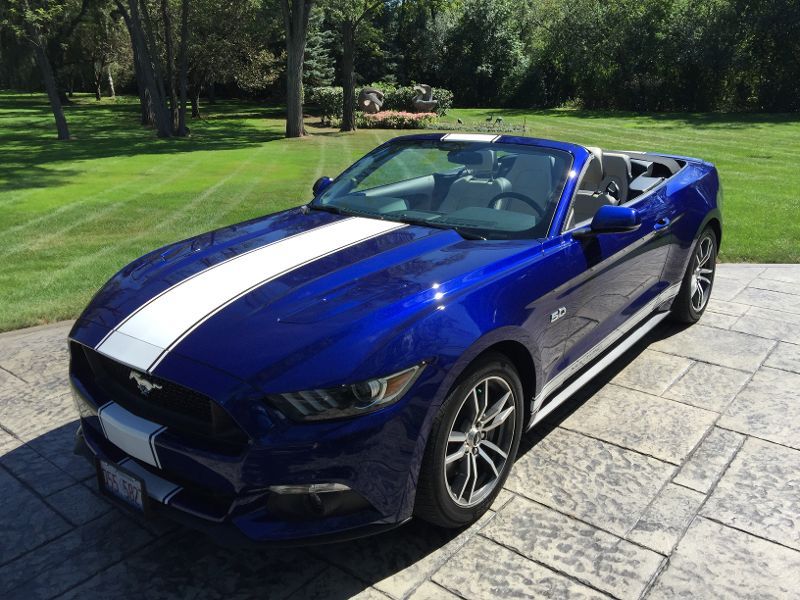 My daily driver for the past 8 1/2 years was a 2010 Ford Focus SE. Great gas mileage for my 68 mile round trip to work and back every day. Very good handling and ride and amazingly plenty of room inside for me. But after 150,000+ miles, it was time for a new car.
And I retired and no longer needed the great gas mileage the Focus gave me (32 mpg city/hwy per week).
I've never owned anything but a Ford. However the only option for me was going to be a Taurus SHO. The styling bored me and with the Performance Package, the tires are not to be used below 40 degrees. That's a problem here in Northern Illinois. I didn't want to swap wheels/tires back and forth twice a year. I looked elsewhere.
And I settled on ordering a 2018 Dodge Charger Scat Pack. In Destroyer Grey with the Red interior. No sunroof to rob me headroom. With 485 hp (and 475 torque), this beast is the second to last American branded four door sedan with a V8 (the Cadillac starts at $80,000 thought!). It's big and roomy and smooth and quiet until I get on the go pedal. I added a Richard Petty Enterprises strut tower brace (painted to match directly from them) and an oil catch can.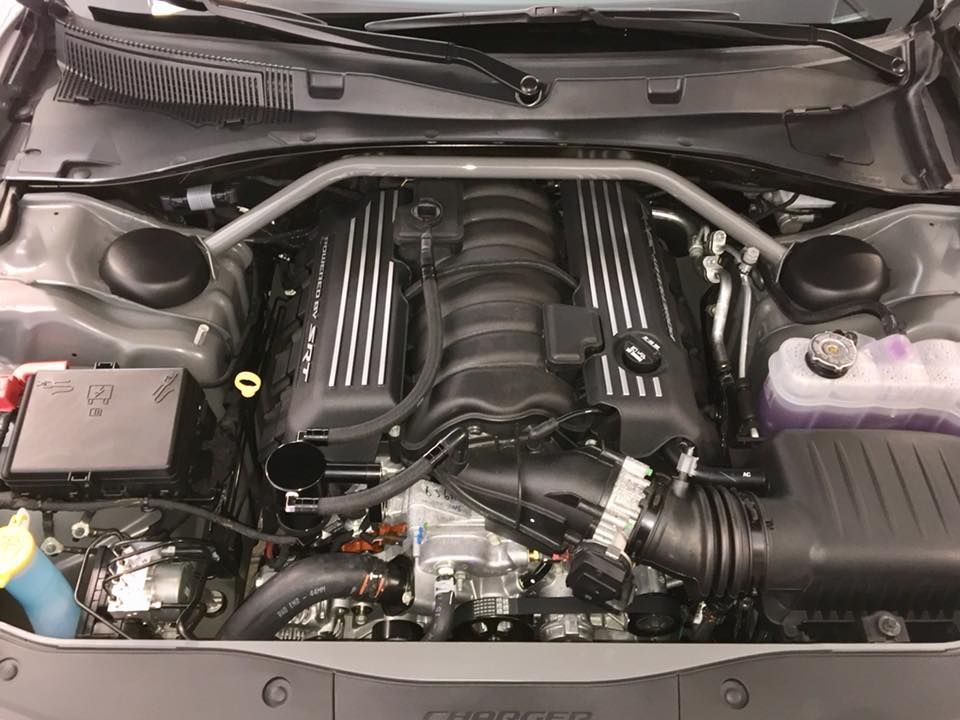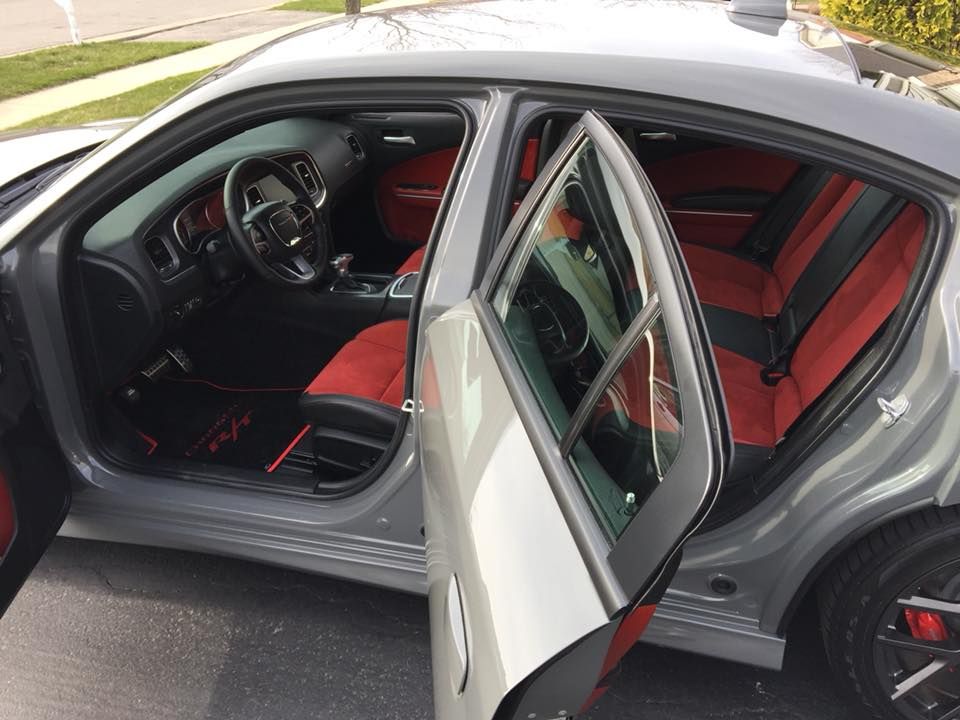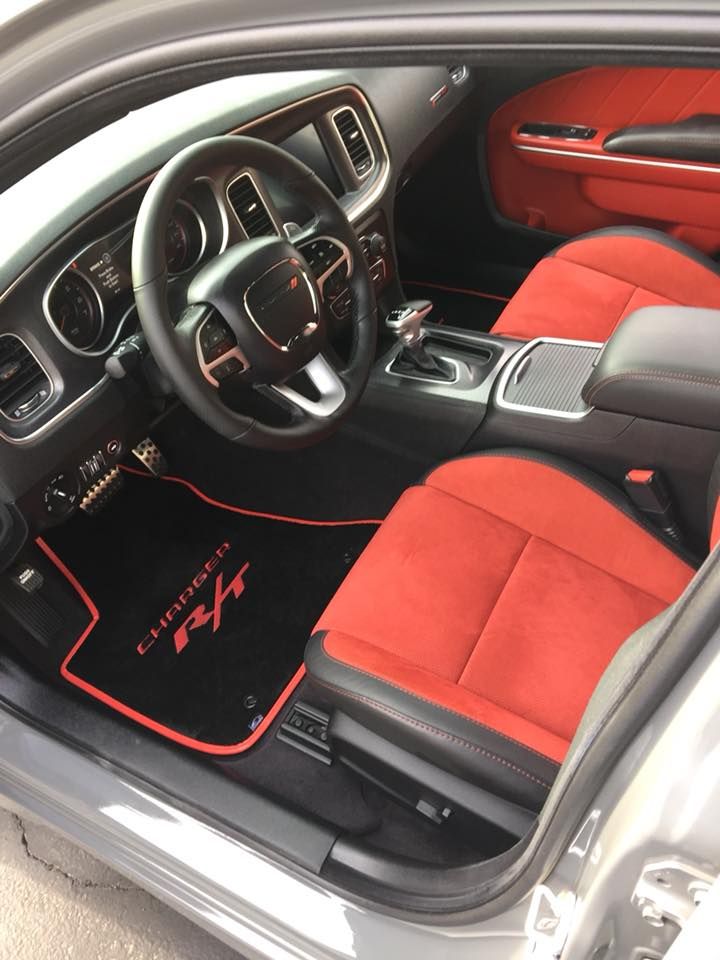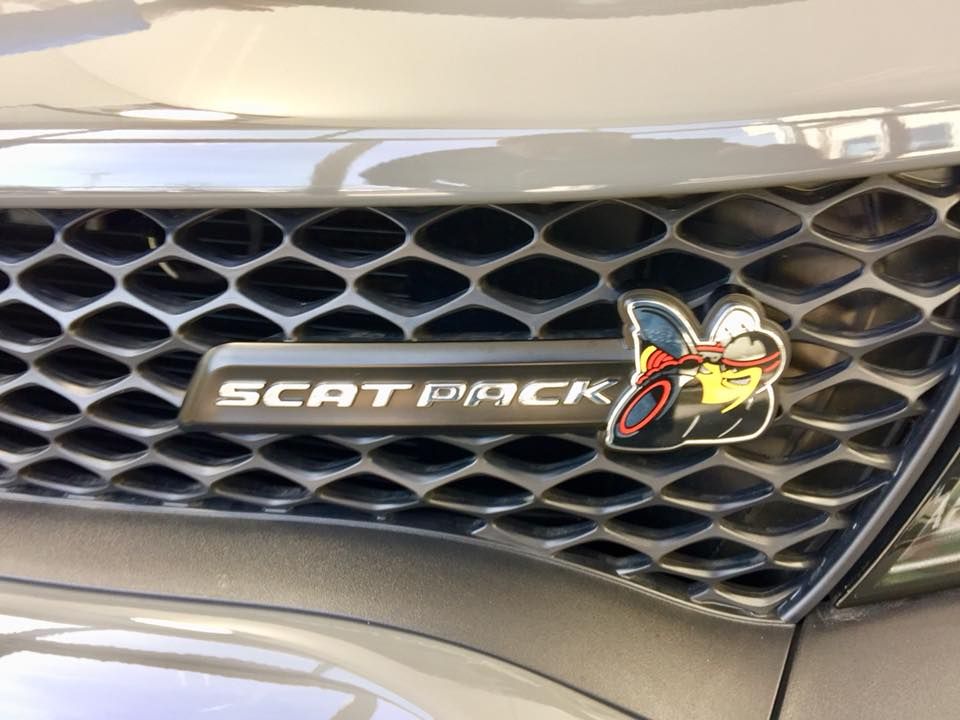 Here's the older photo of my two 1991 Mustangs: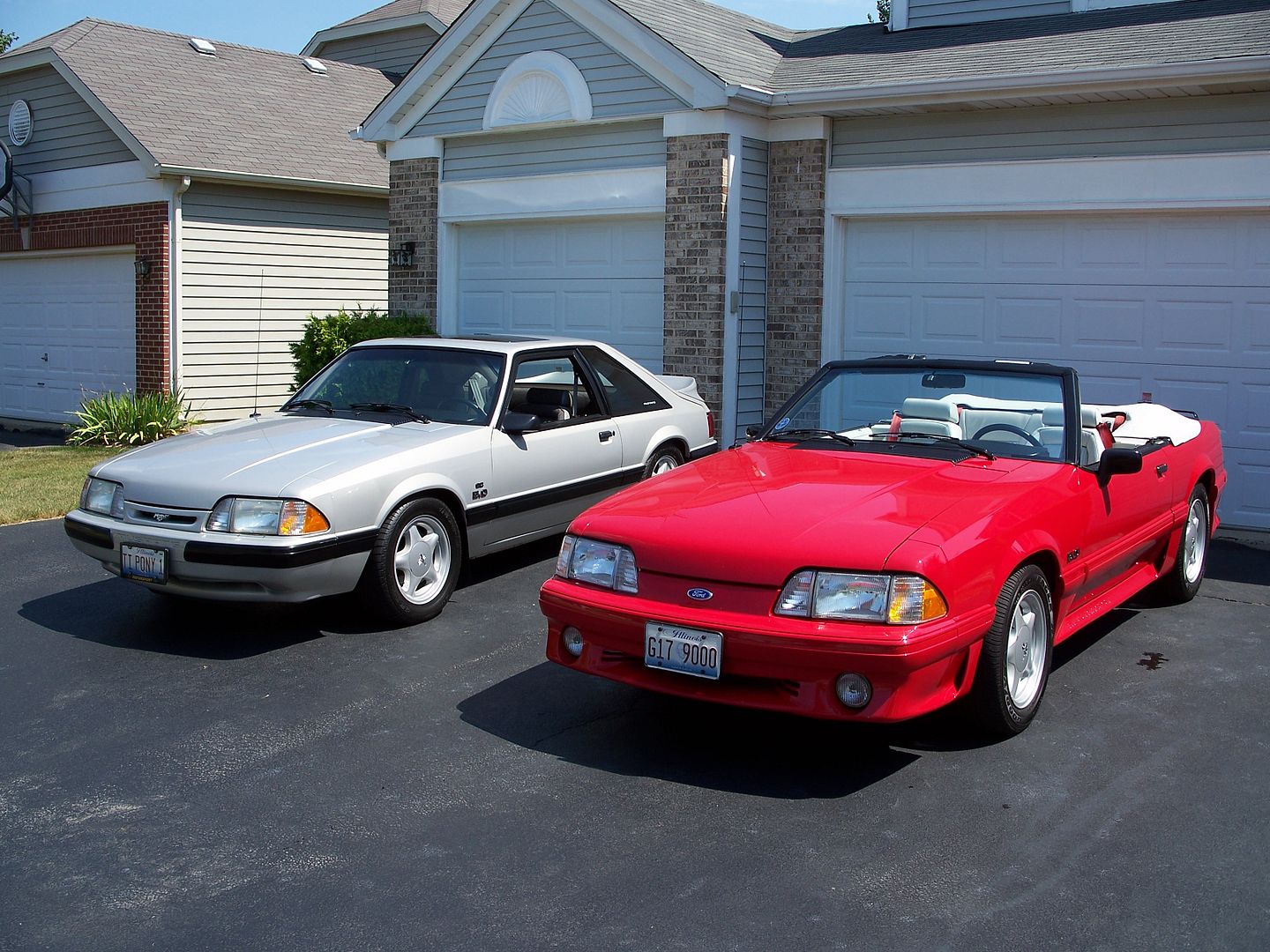 When our daughter turned 18 and was a senior in high school, we decided to buy her a car as a birthday/graduation present. I found an excellent condition 2000 Mustang coupe V6 (much less for insurance!) in Performance Red for her. I bought it and had all wear out parts replaced. It's been running perfect for almost 4 years now. She love's it and all her friends at college call her the Mustang girl.