Playing with the new EF 100-300mm f/4.5-5.6 USM lens I just received for my 20D, I caught this: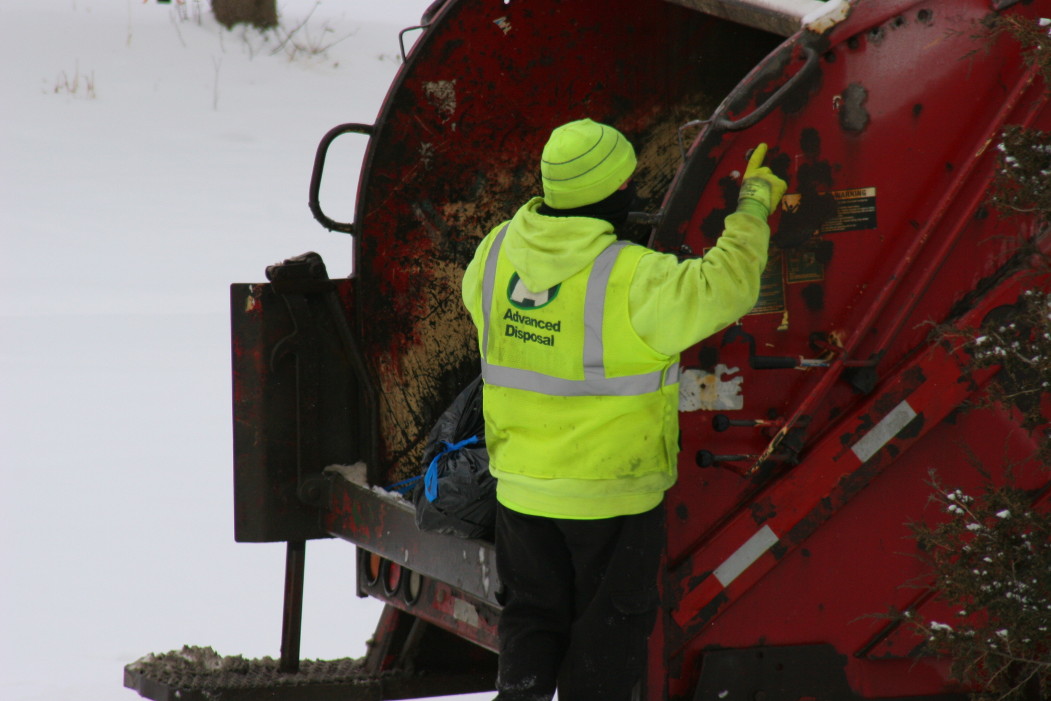 Not the most fascinating photo I've ever taken

I
wanted
to catch him while he was dumping the can, but, by the time I saw them next door, got to the camera, got the lens cap off, got to the front door, got it open and got the lens on him, he was just getting on the step. Got focus
just
as the truck was getting into motion and *snap*.
That's about 100' away. Sky is overcast.
Model: Canon EOS 20D
Lens: EF 100-300mm f/4.5-5.6 USM
Date and Time: 2017:12:29 13:42:22
Exposure Time: 1/640 sec.
F-Number: f/9.0
Exposure Program: Normal program
ISO Speed Ratings: 400
Metering Mode: Pattern
Flash: Flash did not fire, compulsory flash mode
Focal Length: 300.0 mm
Exposure Mode: Auto exposure
White Balance: Auto white balance
---

"America is at that awkward stage. It's too late to work within the system,,,, but too early to shoot the bastards." -- Claire Wolfe
"Whenever somebody uses 'liberal,' when what they really mean is 'leftist,' they immediately lose my attention." -- Me