Originally posted by vthoky:
quote:

Originally posted by wildheartedson0105:
vthoky, another nice route to pursue, if your quest for a 007J doesn't work out!
Well, I think this quest just got easier.
The SBDJ071 (below, left) is virtually the same thing as my SNE435P1 PADI (below, right, and thank you, craigcpa!) but with a black face.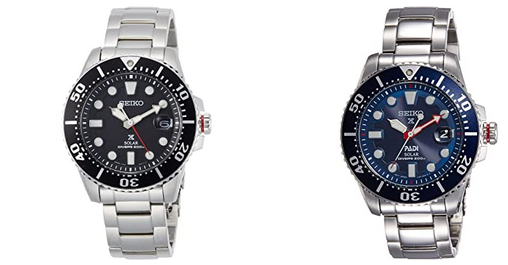 Back to my SKX007J search!