quote:

Originally posted by az4783054:
Attractive in appearance and it might not offend the anti 2A crowd as much. But some things just look best in all black.
Look is a small part of it. It's absolutely NOT about the "anti-2A crowd," I assure you.
I like wood. I've refinished a lot of surplus rifle stocks over the years, owned Garands, M1 Carbines, semiauto M-14s, and more. I work with wood as an occupation. I wanted some on an AR-15.
I bet just handling it would change your mind. It has that "rifleman" feel that only wood can give to a weapon.
I disagree that some things look best in all black, particularly when that's the primary color they're available in. Case in point: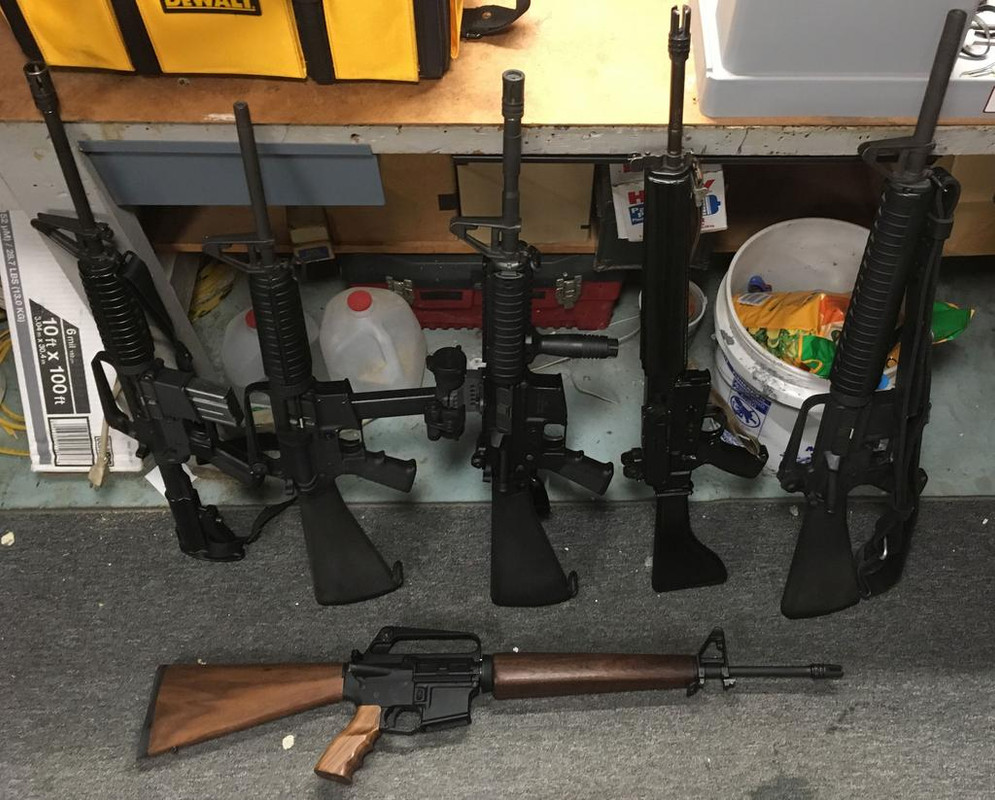 If you've got some ARs, you might want something a little outside the box. Something both classic, and unconventional at once. I wager that everyone who shoots this rifle, is going to enjoy it.
People might come in here, and poo-poo wood stocks on an AR. But they know in their hearts that it looks good, and now they secretly want it.
It's the Kwisatz Haderach of AR-15s, staring back at you from the place you dare not look!


Arc.
______________________________

"Like a bitter weed, I'm a bad seed"- Johnny Cash

"I'm a loner, Dottie. A rebel." - Pee Wee Herman

Rode hard, put away wet. RIP JHM

"You're a junkyard dog." - Lupe Flores. RIP