quote:

Originally posted by sourdough44:
I would investigate a method to measure where any particular bullet touches the 'lands' at what COL. Once that length is known, you can look at book & magazine COL limits, adjust as needed.

I have seen two guns made by the same Co(Savage 110 30-06) have different(slightly) COL max lengths. So even if someone offered a measurement, there may be slight differences from your gun.
Without a tool, you could experiment, Black marker, various lengths, & see where you touch. That's the 'shade tree' method. One danger with loads to long is a bullet stuck in the bore as you unload a long round.
Here are some pictures for clarification:
Reload round on left, GP11 on right (both have same cartridge overall length)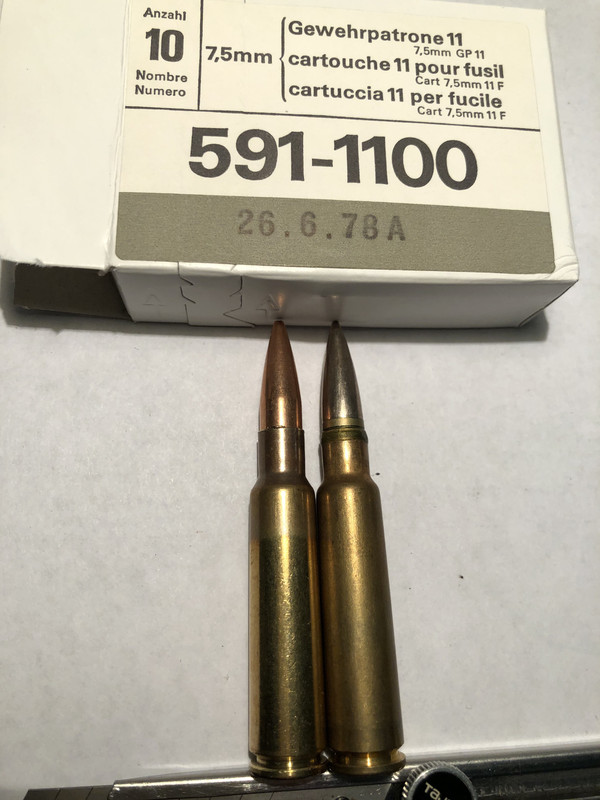 Bullet ogive comparison, reload on left, GP11 on right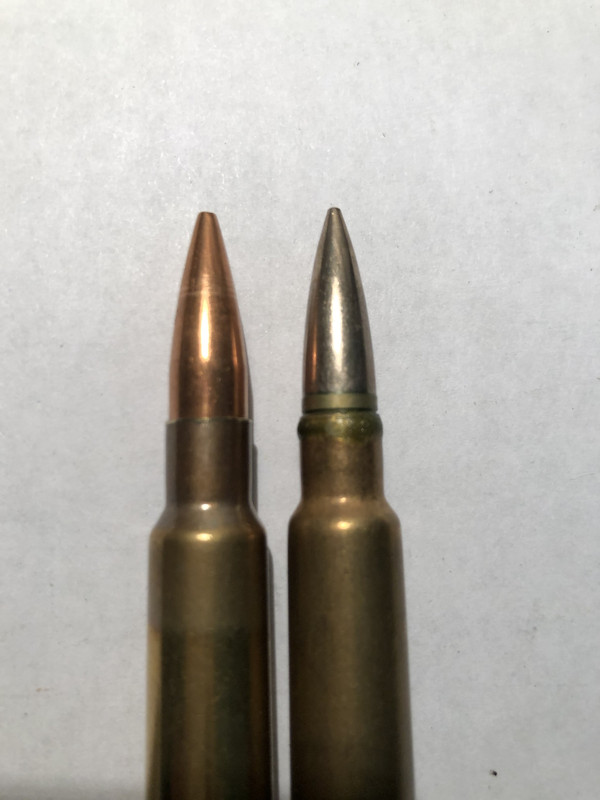 Reload striking chamber throat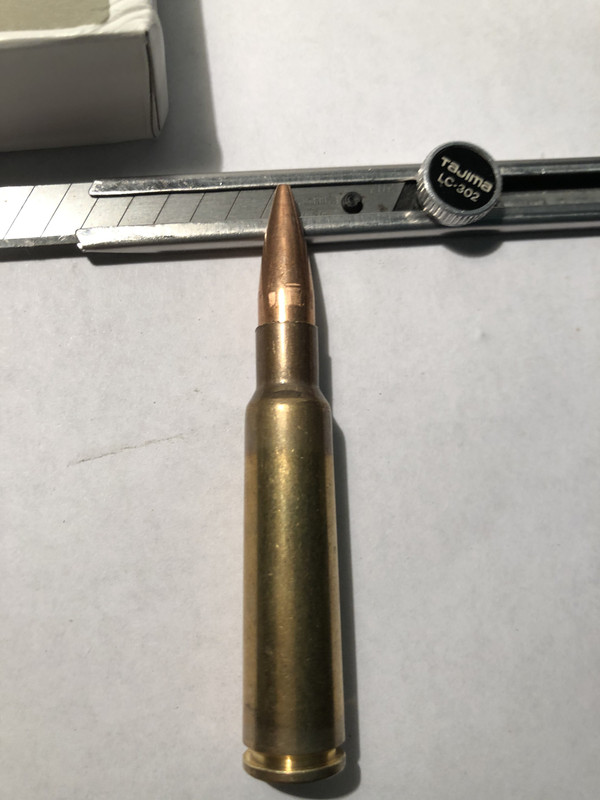 Non-verified seating depth for Hornady 168gr HPBT (seems quite deep to me)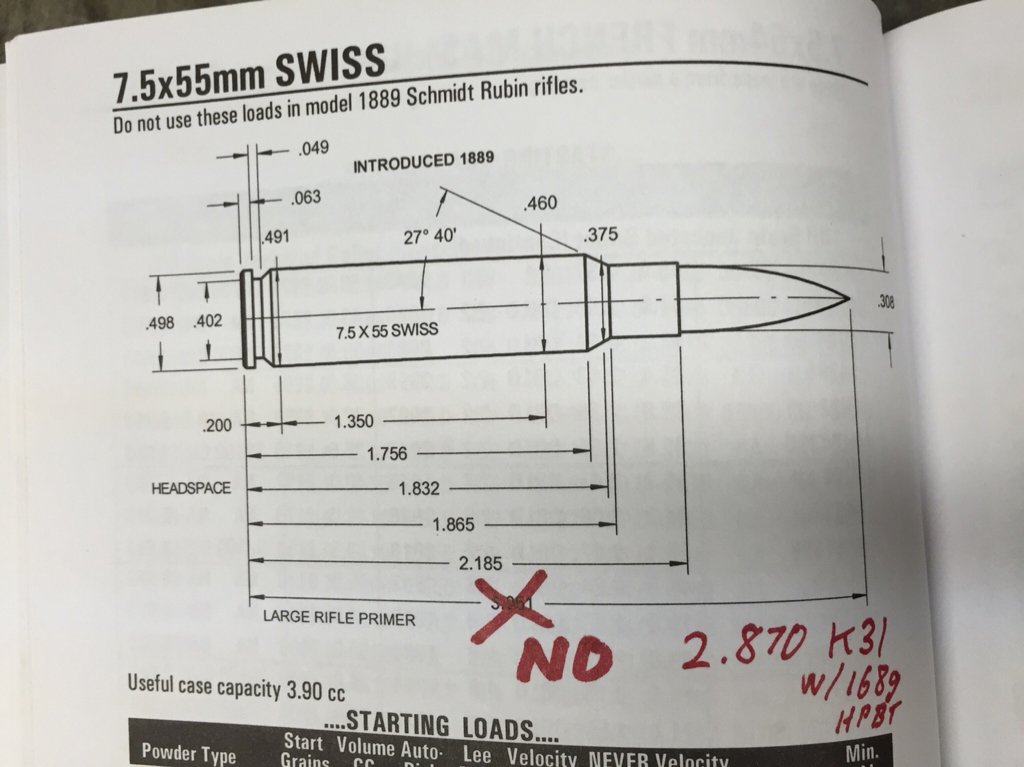 "Elections have consequences, and at the end of the day, I won."
– Barack Hussein Obama, January 23, 2009