There is at least one other active Labradar thread in Mason's Rifle Room that has some good info in it. Answering your original questions sequentially:
Reading data from the SD card - This is very straightforward. Each string is presented very similarly to the summary screen on the unit with additional data. Mine is currently set to capture data at the muzzle, 10, 50, 75, 95 and 99 yards. Here is an example file:

Here is an example of screen data (not the same string as above):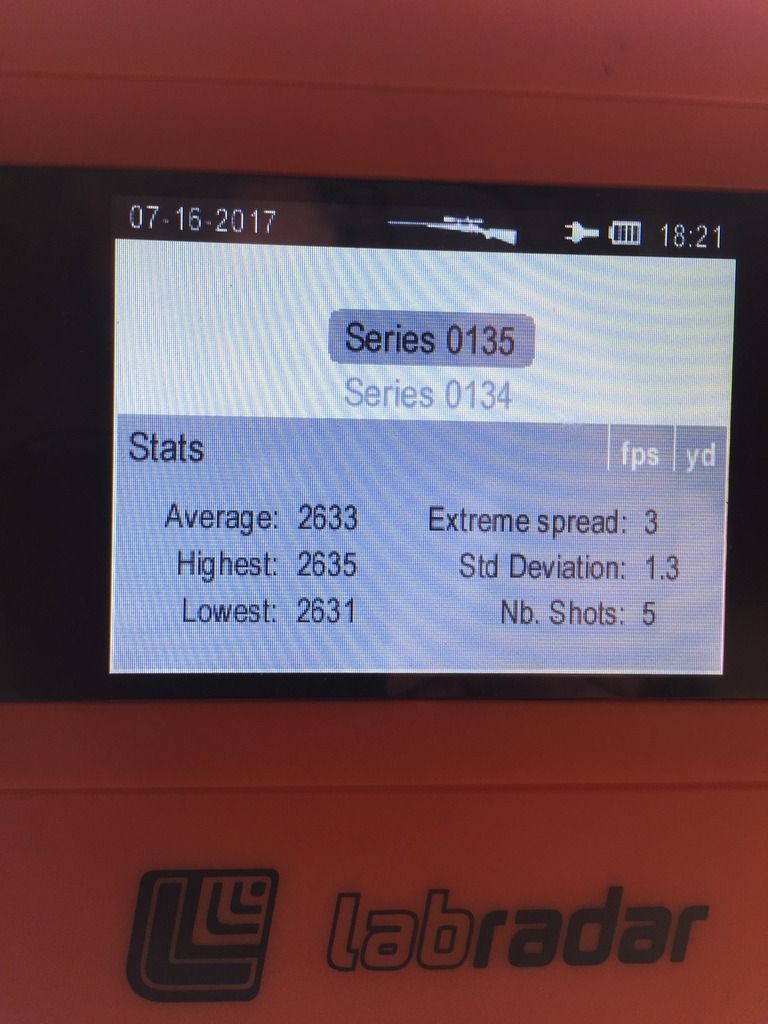 Viewing data and printing from the app - The app does present the same information as the Labradar screen and does also graph individual shots. In all honesty, I don't find that very useful. I much prefer playing with the numerical data. I like to create three axis charts where accuracy, velocity and charge weight are displayed graphically. I have never printed anything from my iPhone or iPad but it is easy enough to press the home button and power button simultaneously and create a picture from the image on the screen. Perhaps that would suffice to mail and print?
My opinion:
Some people have experienced missed shots or have picked up other shooter's shots. Others have had problems picking up suppressed shots or shots from rifles with a brake. When more than 1 Labradar is around you might have to change the frequency of your unit. I moved mine off the as-delivered setting when I first got it and have never had that issue despite there always being several at my club on the rifle ranges.
I do fully understand the disappointment and frustration of missing a shot or two in a string when you really need the data. It has happened to me, but that is the exception with Labradar once set up correctly and you understand where the system should be placed relative to the muzzle, brake or suppressor. I read one poster in this string say that when shooting suppressed he triggers off doppler. I used to do that too but found it was not necessary and I got more consistent and better data using sound as the trigger.
The guys at Labradar, Tom Mousler in particular (sales@mylabradar.com), in my direct experience, are more than willing to help you out and have been very helpful to me. I have missed very few shots since working with them, implementing their advice and with the knowledge they shared with me, experimenting on my own. I have used that knowledge to help others set their Labradar up to be just as consistent as you might hope. I primarily use mine at an outdoor rifle range but have used it at indoor ranges, outside pistol ranges, open farmland and once in the back yard to test speed of an air rifle.
I don't need anyone to purchase a Labradar to validate my choice but I do think it unfortunate that many people with very limited experience with the Labrador have such strong opinions about a device they really don't know much about (my friend's brother's dad's… kind of thing). It is not as simple as pulling it out of the box, turning it on and working perfectly with your setup without some experience with your particular configuration. We have grown quick to dismiss stuff these days. Example: What do you do with an app that doesn't work the way you want? Delete it and move on.
Some negatives. If you use the internal batteries you will be disappointed as they don't last long. About 3-5 range trips. I haven't used batteries beyond the first two sets. I even tried Lithium batteries once. Subsequent firmware upgrades may have positively impacted this issue. I don't know. The solution as posted above is a USB connected external battery pack. Mine lasts a dozen or more range trips w/o needing a charge and is able to charge my phone when needed. I am not a fan of the App. I don't know what others are experiencing but no mater what I do, my App disconnects about 15 seconds after connecting and I have to press a button on the Labradar to make it reconnect. I really wish Labradar made a wired remote that allowed me to end a string and start a new one. As a prone shooter, crawling up to the unit is a real pain. If you are shooting from a bench that is less of a problem. The aiming notch is very imprecise. I hot glued a short length of straw into the aiming notch making aiming significantly easier. I have to re-glue the straw about once every two months.
As a data junkie, I appreciate what Labradar gives me. There was a learning curve to set the unit set up to be reliable, but worth it to me. I like it that I can use it to check pistol loads as well — you can do that with an optical system too. It is easy to pack to the range with the Labradar bag, battery and base. Takes about two minutes to assemble and aim it. If you are into long range shooting you likely have some expensive reloading equipment and an expensive rifle/optic combo or two…. I did think the Labradar was expensive but after 18+ months of ownership, I am very happy with the choice and would recommend it highly.
Henryrifle