SIGforum
Craft Holsters - Quality of leather products
April 25, 2020, 07:36 PM
nra-life-member
Craft Holsters - Quality of leather products
Anyone every use Craft Holsters? How is the quality of their leather holsters and leather belts?
I saw a John Wayne custom made holster which caught my attention.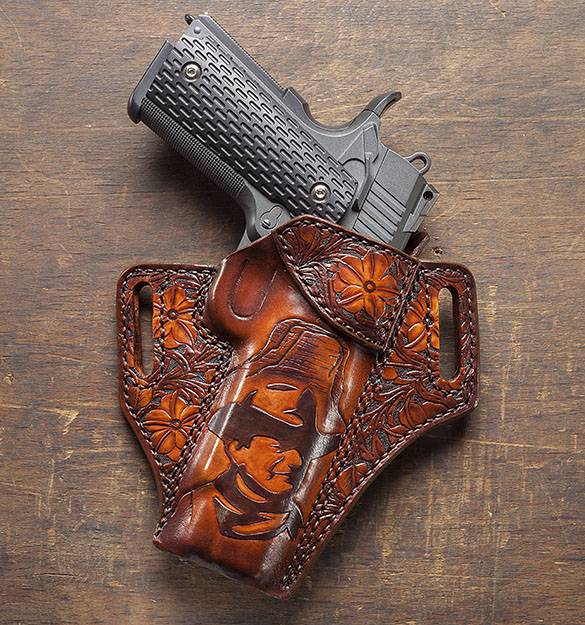 April 25, 2020, 08:38 PM
country 44
Don't know but that is a mighty attractive holster.
April 30, 2020, 01:39 PM
Danh4
I bought my son a holster from them for Christmas and I was very impressed with the quality of it. Much better than I expected, the leather appeared to be durable stuff and the workmanship was nice. Nicely packaged and presented as well.
-Dan
June 10, 2020, 10:05 PM
AZSigs
I bought a IWB holster for my new then Wilson Combat EDCX9. It is a good holster. Leather is nicely stitched and looks good. I think it was all of $60 too. They are made in Europe somewhere and shipped here. They estimated 3 weeks I think and a couple days late of that it arrived.
---

Getting shot is no achievement. Hitting your enemy is. FFL(01) NRA Endowment Member

June 14, 2020, 04:30 PM

az4783054

They're headquartered in Banska Stiavnica in the Slovak Republic (Slovakia), but apparently sold through a distributor in NV from what I can tell. They're connected to FALCO holsters which are sold on ebay.

A lot of gun shops are selling off shore holsters. I bought a black Askins type holster made in Afghanistan. It probably won't last as long as most USA made custom holsters.

If you like it and it works for you, go for it.