quote:

Originally posted by Dallas239:
I would say 1 - 1:30. Any further over, and the butt prints.
Since everyone's body is different, I can only suggest to experiment with different holster setups/ carry positions, ride heights, wings, claws, wedges, ect but sometimes it just doesn't work out for your body and or gun as YooperSigs has experienced.
This is currently my setup that works for me- Zorn Skinny Rig,1/4" wedge, slight negative cant on a 67mm length clip.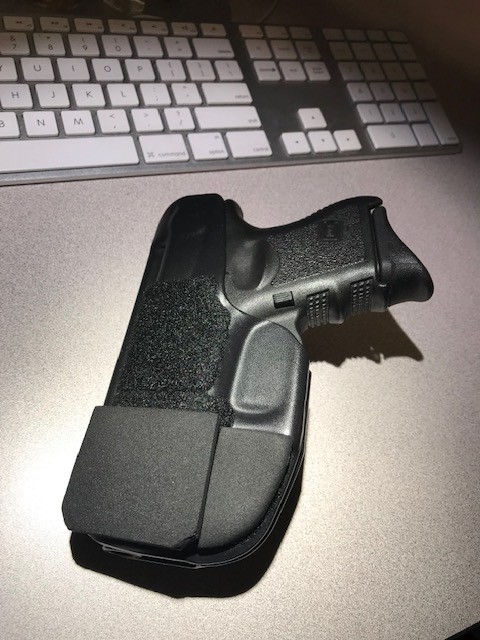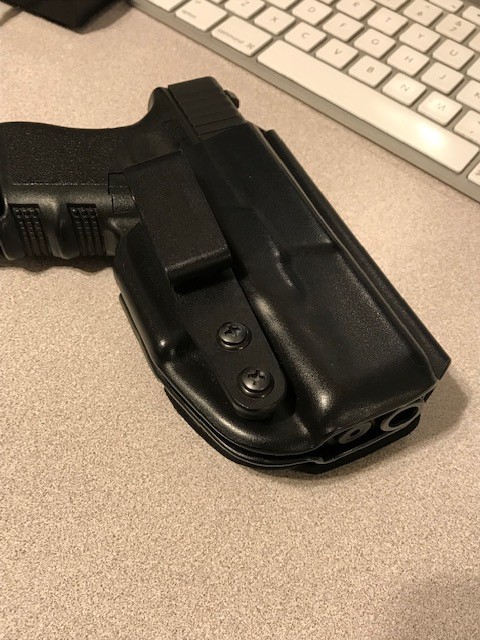 Notice how the maker formed the kydex smooth and contoured around the muzzle. It helps greatly with comfort as there are no protruding edges that push against your upper thigh/groin area.
For extra padding, you can lower or make a foam pad that slightly hangs off the end of the bottom so it wraps around the muzzle slightly and creates a foam cushion between your body and the holster.
Most kydex makers leave the edges of the kydex flanged and flared out which can sometimes be a problem for comfort when pressed against your tender bits. Smooth is best IMO.