My most-often-carried pistol is a full-size 1911, and I in turn most often carry one IWB. Sometimes, the urge is there to carry OWB, and I've experimented with a number of holsters (of both varieties) over time to find what works best for me.
I'd read of a no-longer-advertised Roadrunner holster from Milt Sparks. High-riding and forward-canted, it looked and sounded like just the ticket for me, as I like my IWB holster similarly situated (I use a Sparks or Bruce Nelson Combat Leather Summer Special for IWB).
A call to the fine folks at Milt Sparks got things rolling. Though no longer cataloged, they will still craft a Roadrunner to-order. In their parlance, this holster is also known as an "old-style 60TK," a reference to the high-riding OWB holster listed in their current lineup.
The wait for the holster was five months almost to the day...and it was worth it to me. The Roadrunner keeps the gun close and high on the belt, well-concealed and actually (dare I say it?) comfortable for all-day carry.
I don't know what other guns the Milt Sparks folks might craft one of these for, but if you have a need / want for well-made OWB holster that smacks of old-school goodness mixed with modern-day relevance, ring-up the Sparks shop and ask specially for "Jim" (Jim Wall).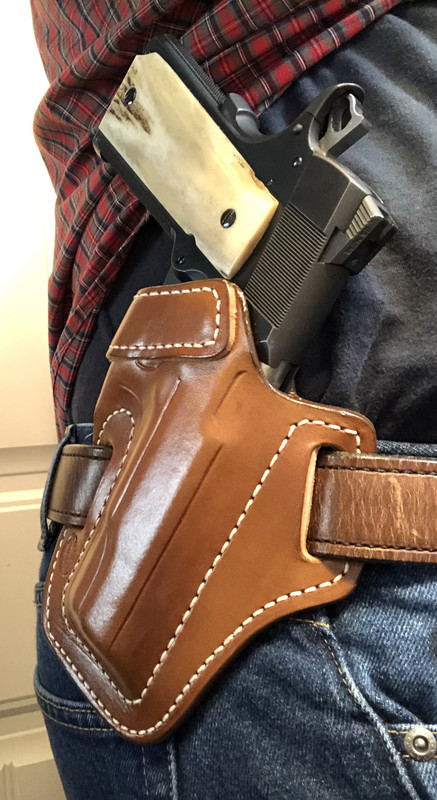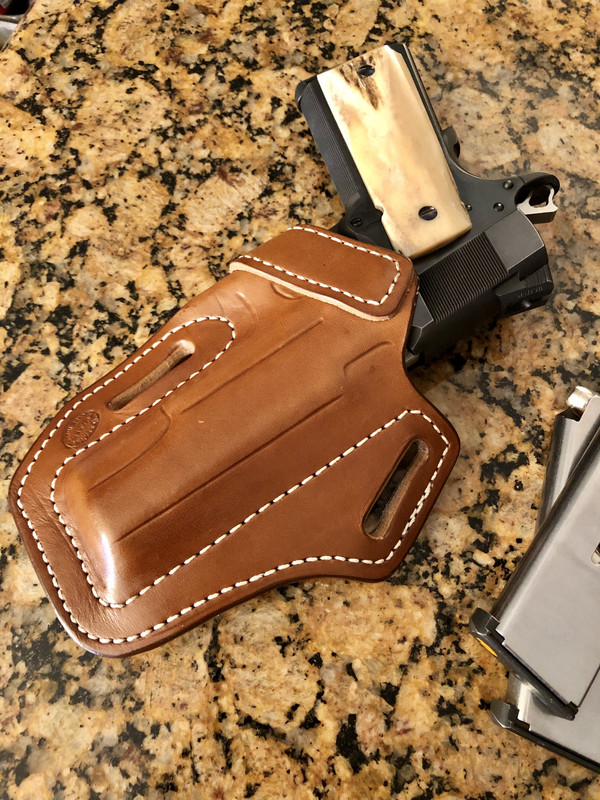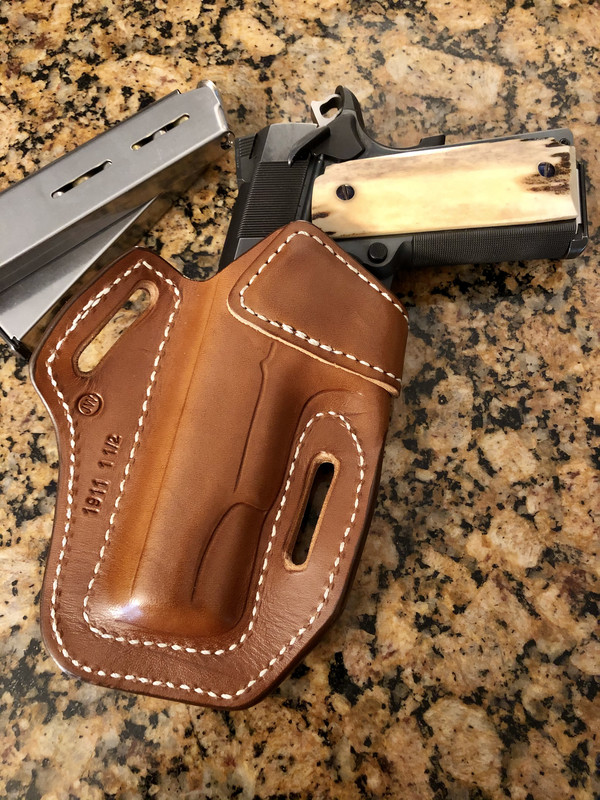 ---
"The sea was angry that day, my friends - like an old man trying to send back soup in a deli." - George Costanza