Well, there's only two AIWB that they make that will fit with your TLR 7A - The SAGAX LUX and CERTUM LUX.
Basically they are the same except the SAGAX has an angled "wedge" that will turn the grip inward to aid in concealing the grip.
The CERTUM is pretty much the same, but does not have the angled wedge.
I have both, but have been using the SAGAX lately. I don't use the camming bar and only use 1 clip.
If I were to make one change to the design of the SAGAX, it would be to have a less aggressive angle on the wedge. The vertical angle that tucks the grip into your body is fine, but the horizontal angle that cants the grip is a little too much for me.
I bought the CERTUM in hopes to put my own foam wedge for a more tailored fit, but the uneven surface of the kydex set me back on the project.
I also have a JM Custom Kydex. I added my own foam wedge, and conceals pretty good, but I prefer the feel of the retention better on the Tenicors.
Horizontal angle- rotates grip inward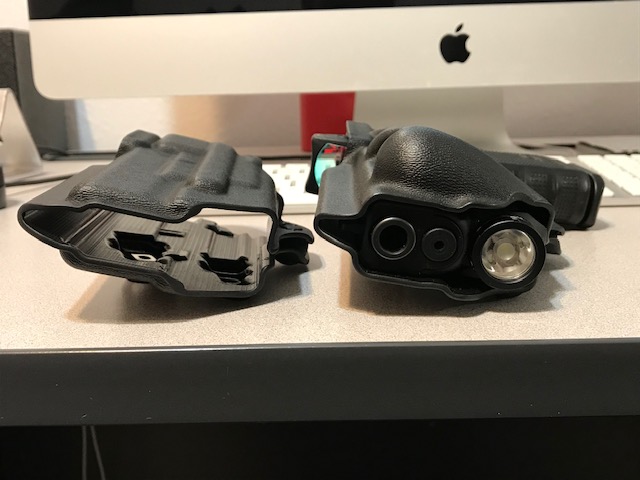 Vertical angle- tucks gun toward body