While my personal concealed-carry choices tend to be in the 1911 realm more often than not these days, the recent acquisition of a Smith & Wesson Model 28-2 - fitted somewhere along its earlier life with the 3-1/2" barrel from a Model 27 - had me desiring to find a good way to port both the gun and some spare ammo.
Enter Barranti Leather. I owned a few pieces of their well-crafted gear already, but never a holster of theirs until now. Pictured is their Summer Classic IWB holster along with their Barranti Spare speedloader pouch and Triple Deuce 2x2x2 ammo carrier.
I can't overstate how well these items work, particularly the Summer Classic IWB holster. This particular one is crafted for a 4-inch N-frame, and I've been using this same holster at times to carry a 4-inch Model 625-6 Mountain Gun. IWB carry of an N-frame? 'Tis indeed possible!
Pictures here were taken before I'd ever even put the gear on; it's all now showing a little wear. More pics to come after a little more breaking-in of the leather has occurred.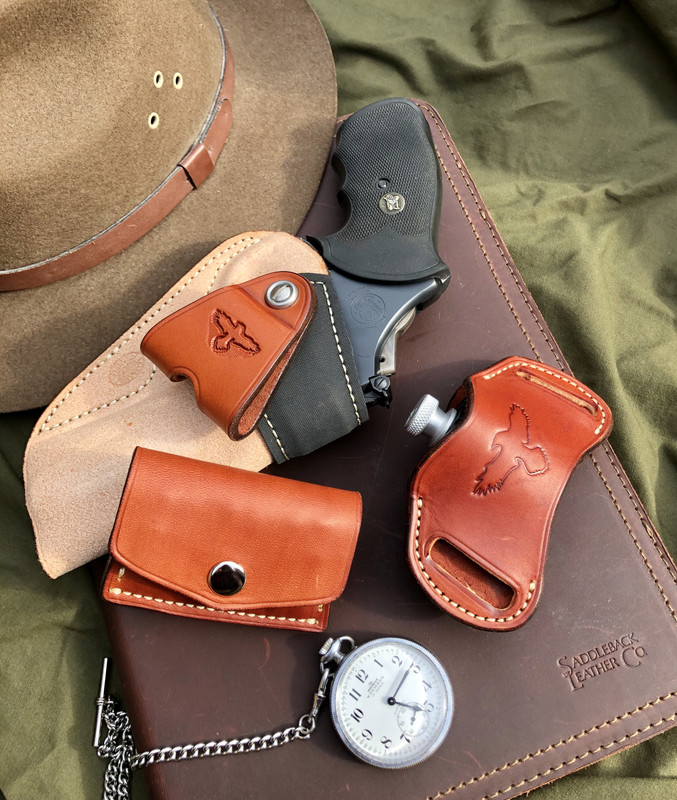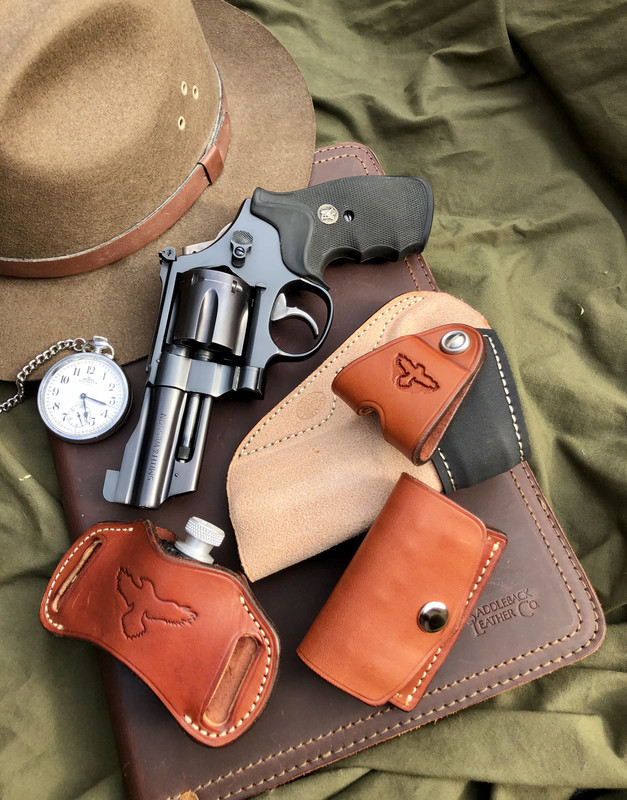 ---
"The sea was angry that day, my friends - like an old man trying to send back soup in a deli." - George Costanza