*** Spoilers below *** Beyond this place be dragons. If you haven't yet started watching this season, scroll past my post and let not your eyes wonder, lest ye come to grief.

.
.
.
.
.
.
.
.
.


*** Spoilers below ***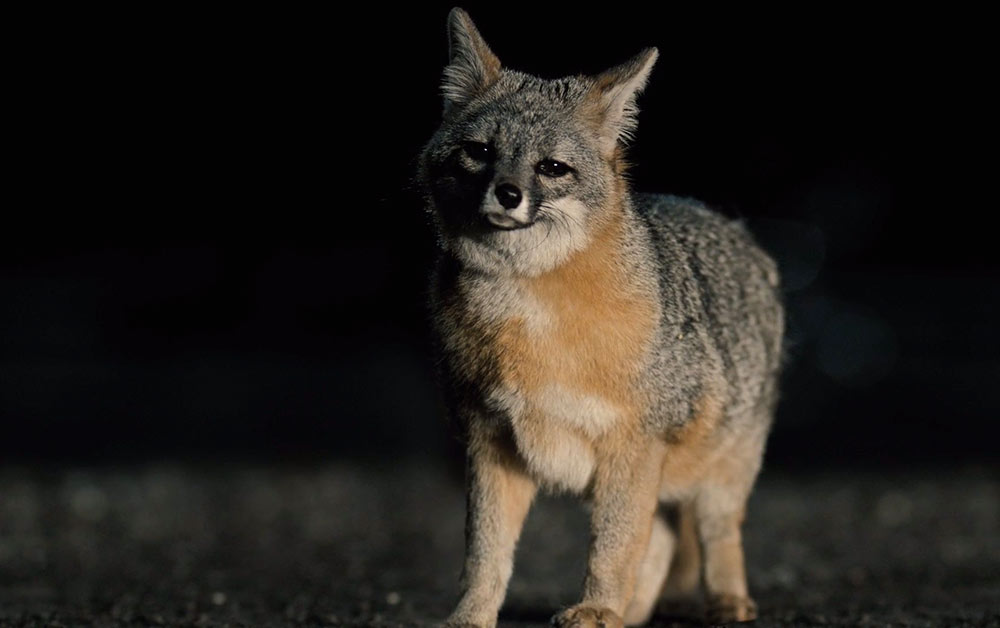 Kind of a mesmerizing image, isn't it? Anthropomorphic. The police detective who saved his life identifies with the fox, and has a reverence for life, but only for those deserving of it.
TD season 3 shares more than a few similarities with season 1; Detective Hays is the equivalent of Rust Cohle. They feel apart from the world and possess special skills that make them uniquely suited for their jobs. They have their own ideas about things, keep their own counsel and they cannot be swayed.
Hays' partner asks him in 1980 if he ever thinks about getting married, and he responds that he's not "a big enough asshole to put a woman and children through that." This mirrors Rust Cohle's attitude on marriage and having children, after his daughter is killed.
The 1990 interview of Hays reminds me very much of the interview of Woddy Harrelson's character in season one; they are both suspiciious of why they are being interviewed at all.
Nic Pizzolato has a preoccupation with the past. Notice how in season 1 and season 3, the "present" takes place a couple of years before the air date of the episodes? It seems that for Pizzolato, even the present is in the past.
Looks to me like Pizzolato is basing this season off of the West Memphis Three.
And oh my goodness. Michael Greyeyes aka "The Trash Man"- wow, how have I missed this guy? Pizzolato gave him some great lines at the beginning of episode 2, and I love the way he delivered them. The line about "I miss when 'Don't get killed' was the only thing on my to-do list.", and when Stephen Dorff asks him if he likes kids, generally. He says "Do- What the fuck's the right answer to
that
?"
And his line "You ever been some place you couldn't leave- and you couldn't stay- both at the same time?" is echoed later in the episode when the father of the kids says "I can't go to sleep, and I can't wake up."
I hope to see more of this guy, although it sounds as if he's made the scapegoat for the crime and has a tragic end. We'll see.
Michael Greyeyes
It appears that Detective Hays, at some point in the 35 years covered in this season, committed some kind of serious crime, although I feel as if we'll find out that it was for a just cause.
Oh, and Mamie Gummer as the mother of the kids. She strikes me as an excellent actress.
.
.
.
.
.
.
.
.
.
.
.
.
.
.
.
.
All clear