I went with a 7.5" BA Hanson barrel for my build. Before the 7.5 is worthless and will not even penetrate air crowd chimes in, I also have a 8.3" 300blk SBR as well. My go to rifle is a 16" mid length with BA Hanson barrel
.
This will be truck, range, fun gun. Range report to follow.
RANGE REPORT
I built this 7.5" upper on Sunday and was able to test fire it yesterday. After running over 140 rds of 5.56 and.223, I am happy to report that there was not one single issue. The gun ran 100%:rock:.
Ammo used:
Federal Fusion MSR 62gr
Speer Gold Dot 62gr
American Eagle 55gr 223
Winchester 55gr 5.56
Remington 45gr JHP
Hornady Frontier 55gr JHP
The gun:
RRA SBR Lower w Larue MBT trigger
MFT Stock
Aero Precision upper
Ballistic Advantage 7.5" Hanson barrel
Aero Precision Atlas 7" rail
Aimpoint Micro H1 on Larue mount
Kak Micro can
Diamond Head BUIS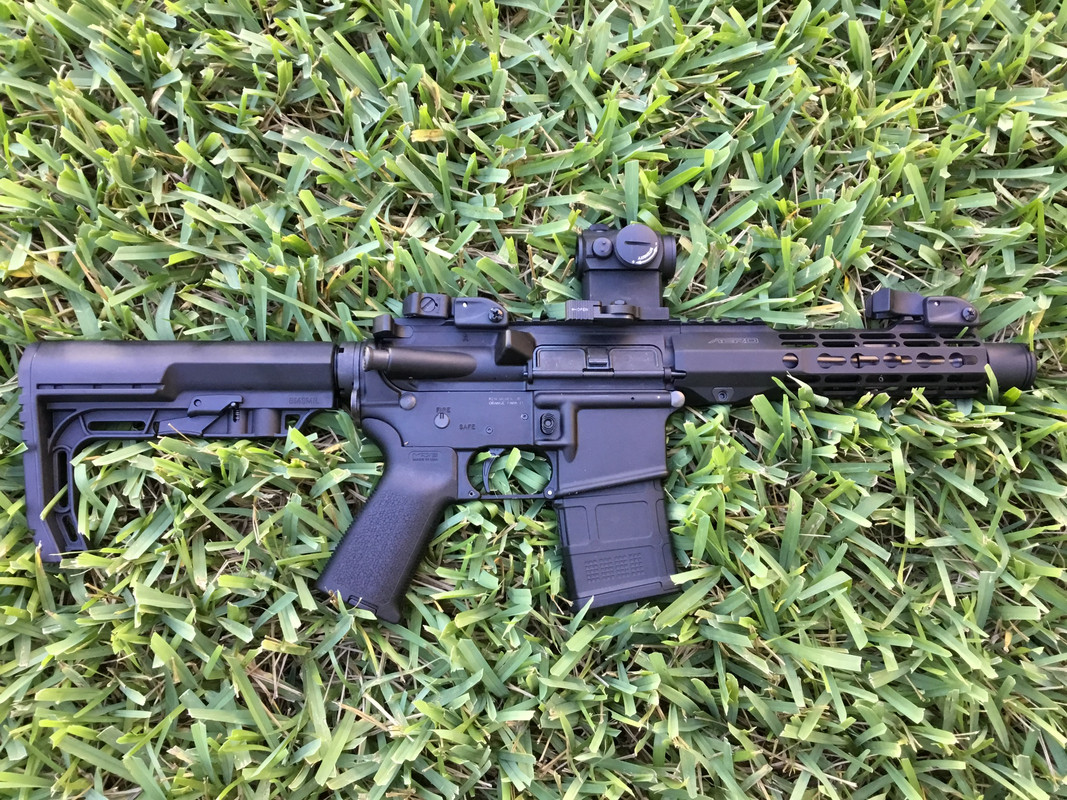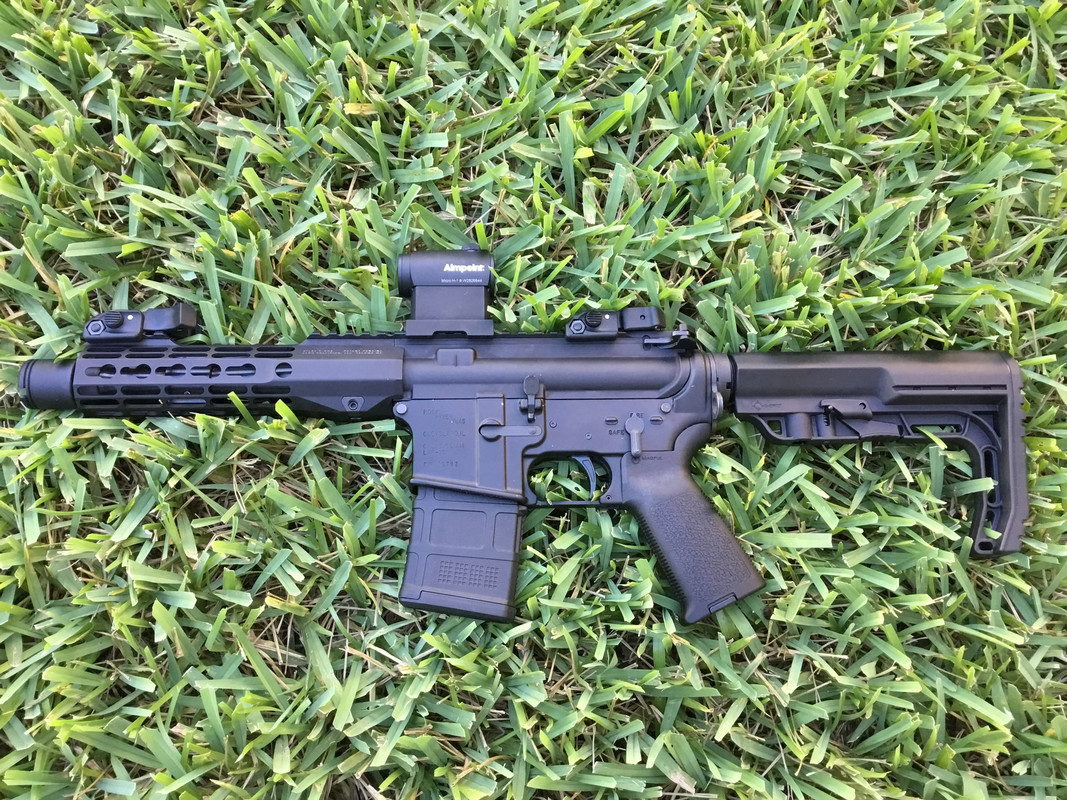 62gr Speer Gold Dot 50yds: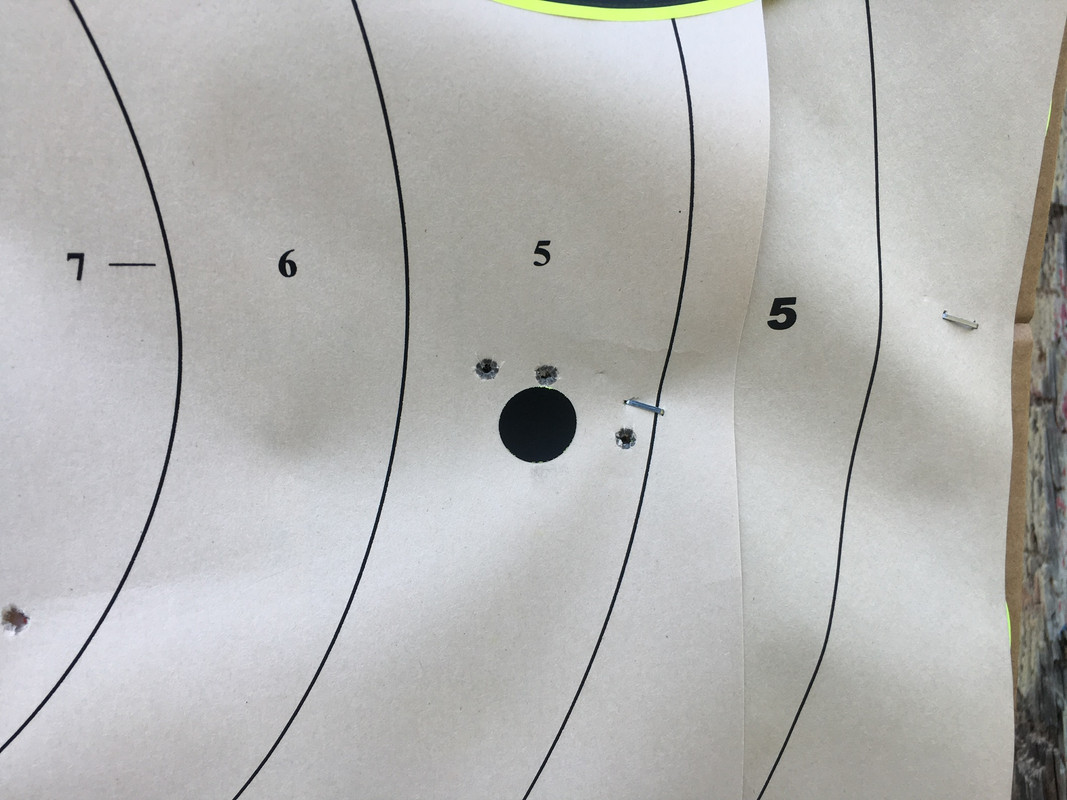 62gr Speer Gold Dot 25yds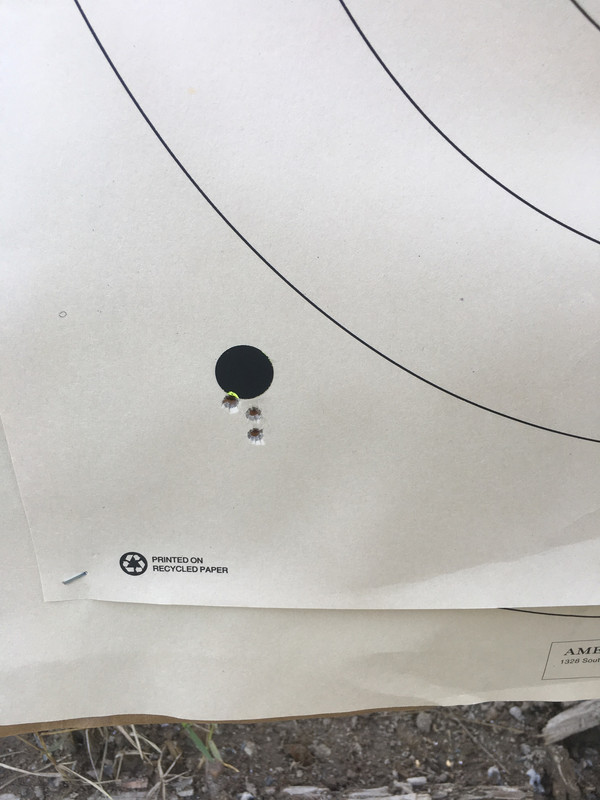 62gr Federal MSR 100yds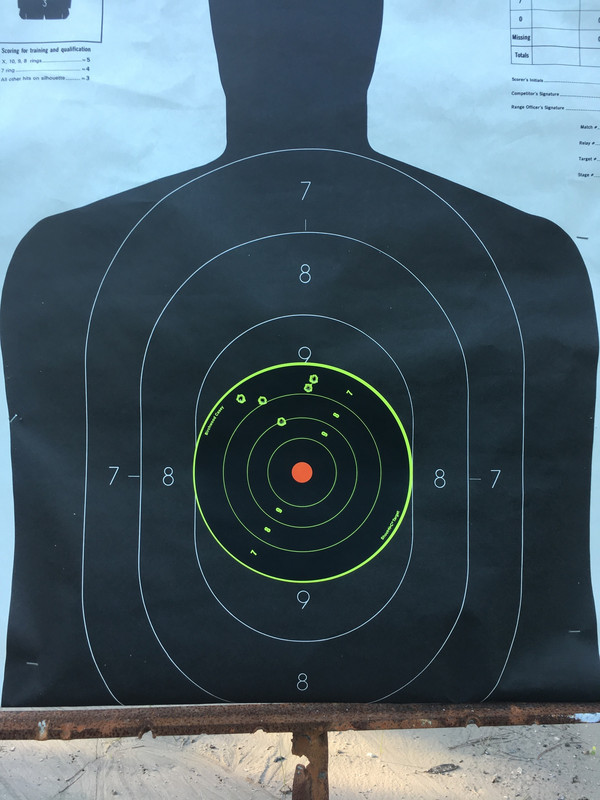 This message has been edited. Last edited by: usncorpsman,