OK then. I spent the best part of last weekend tearing down and reloading some GP90 ammo from the above lot with SS109 bullets. I used an RCBS kinetic bullet puller to tear down each round, one by one. As each round was torn down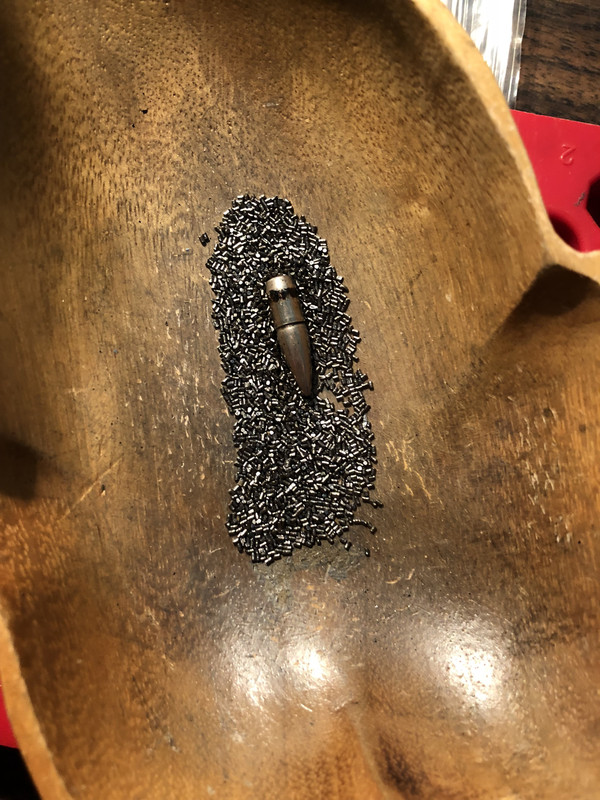 I set aside the pulled GP90 bullet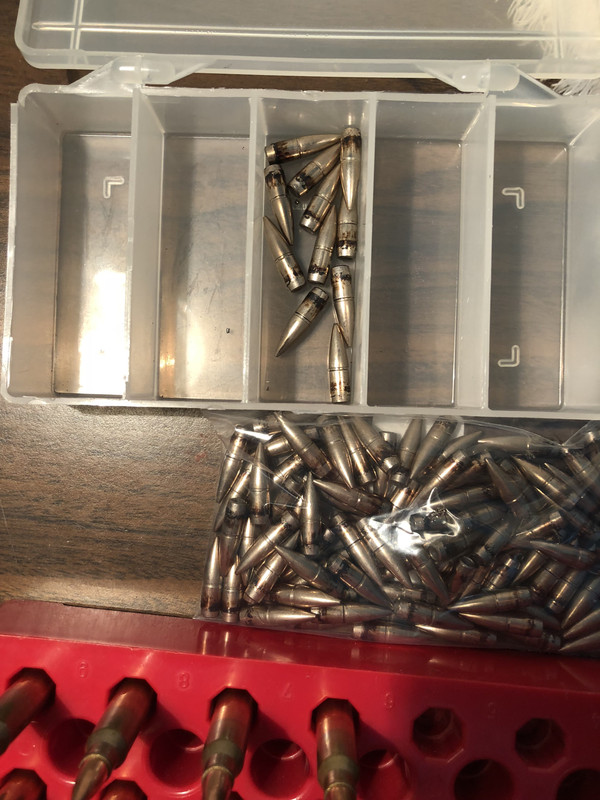 and refilled the now empty case with the just pulled down powder. I placed an SS109 bullet onto the case mouth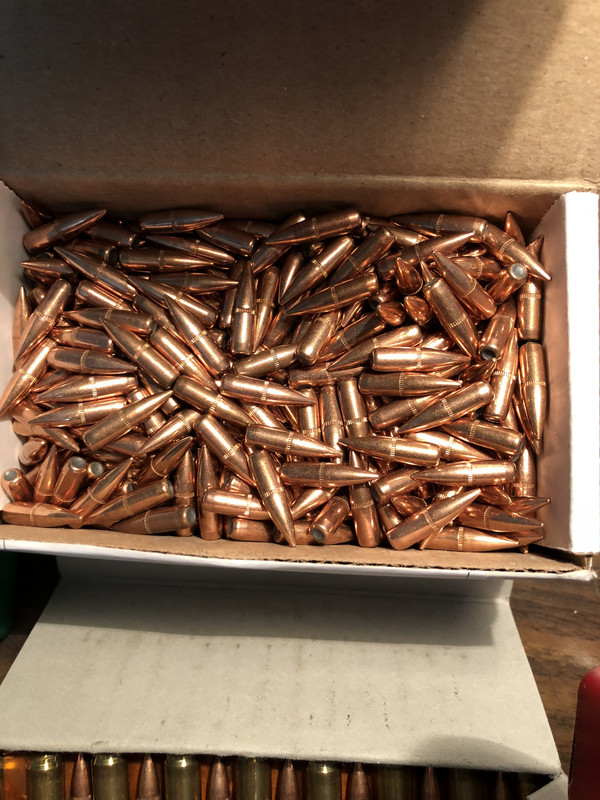 and used a set of RCBS .223 Rem dies to set the bullet to the bottom of its cannelure groove. Interestingly, the original Swiss GP90 cartridge overall length measured 2.240" while that of the newly configured GP90/SS109 ones measure 2.255".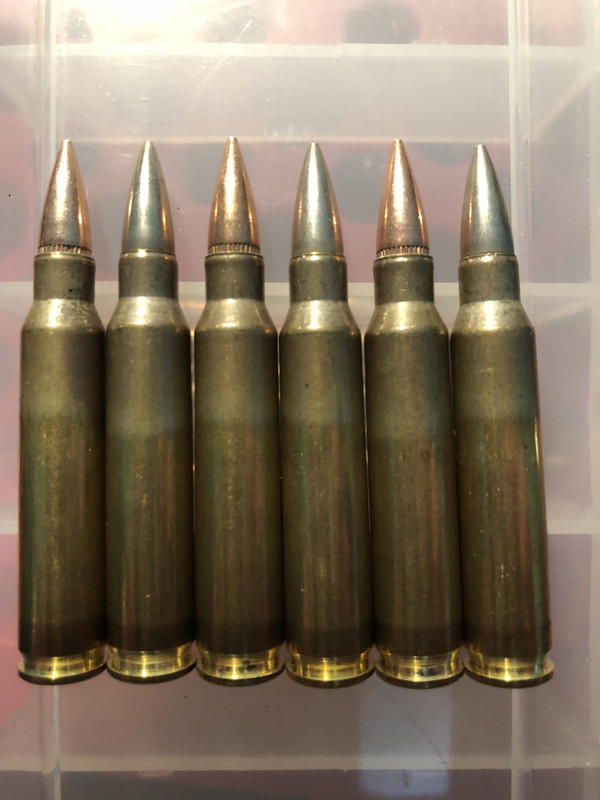 I checked my reloading manuals and the SS109 2.255" COAL is within the acceptable range. I also made sure these cartridges would load into a SIG 550 magazine.
So now we will be able to see how SS109 bullet consistency compares to GP90 bullet consistency.
Some interesting asides; tearing down the GP90 rounds was a real BITCH. I beat the hell out of my kinetic bullet puller. Some rounds could be torn down with just three (3) whacks, but then others took up to twenty two (22) whacks. On average it took nine (9) whacks to disassemble each round. The factory GP90 ammo was placed in the factory ammo box with fifteen (15) rounds per row and six (6) rows deep. The ammo on each row was positioned identically. By alternating each round placement, I was able to easily get sixteen (16) rounds per row and still have six (6) rows deep. I could now hold 96 rounds in a box which is six (6) more the factory boxed ammo.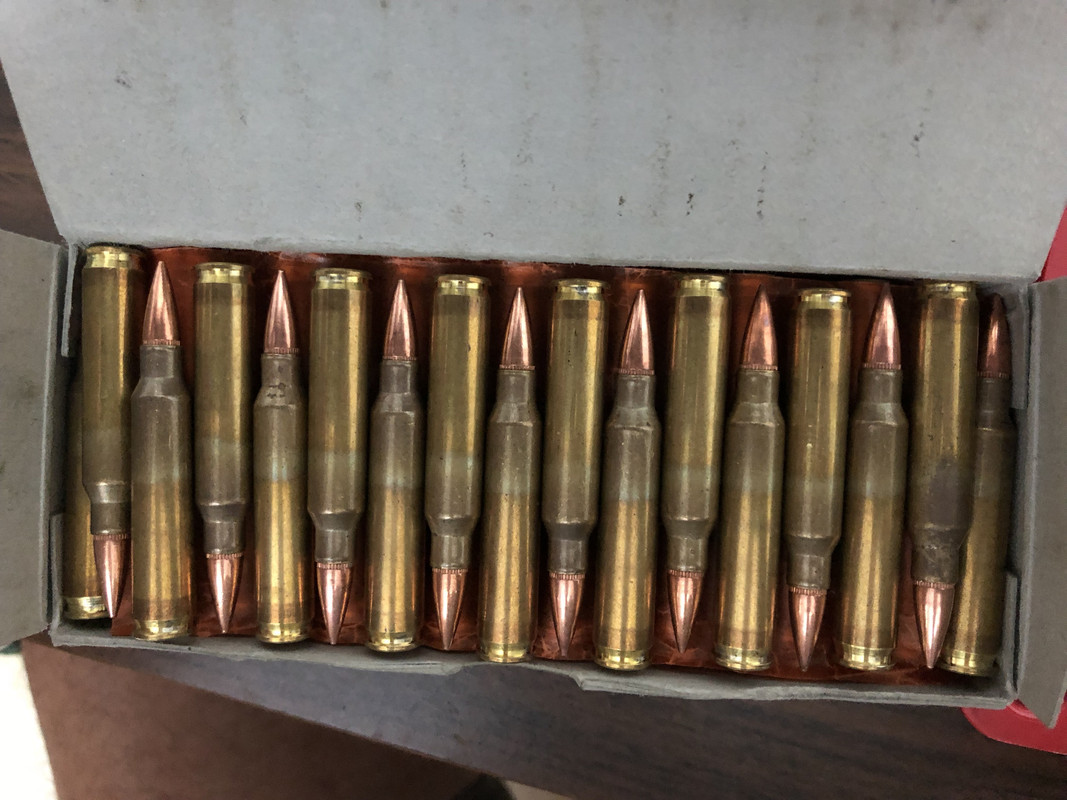 I also have a plastic bag full of pulled GP90 bullets.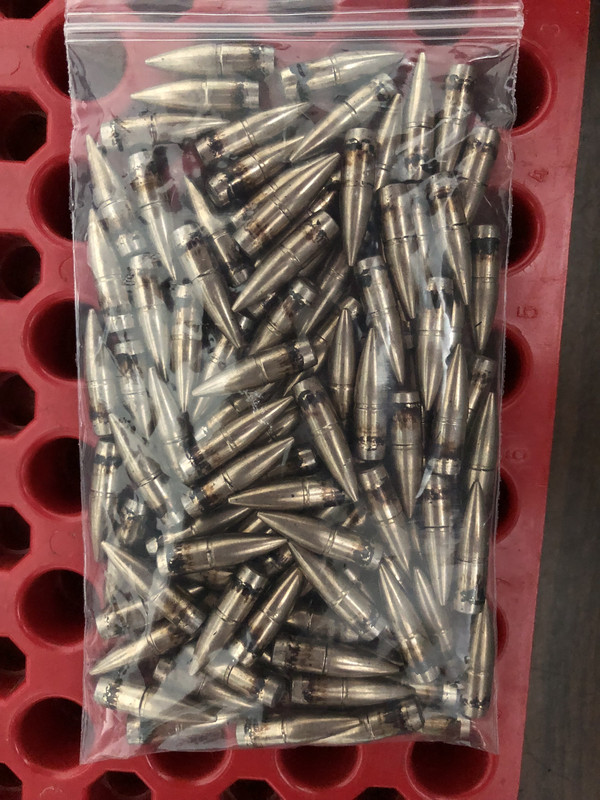 This message has been edited. Last edited by: MG34_Dan,


"Elections have consequences, and at the end of the day, I won."
– Barack Hussein Obama, January 23, 2009