My dad passed along some more of his dad's guns:
1943 Inland M1 Carbine
Very excited to get this -- it must be fifteen years since I last had this out. It's a little beat up, so it's definitely a shooter -- marked 8/43 on the barrel, H in a federal shield on the sight, M on the mag release, AI stamped on the front band, W stamped in the stock at the sling cutout, U stamped in various places on the stock. Also has stenciled rack number. Sling is courtesy RougeJSK, as are two magazines -- thanks again.
I haven't taken it apart to see what the other marks are, but I'm not a collector, so . . . . There is something whitish on the stock near the action -- I want to keep the patina of the stock, but I would like to clean it up a little. Suggestions?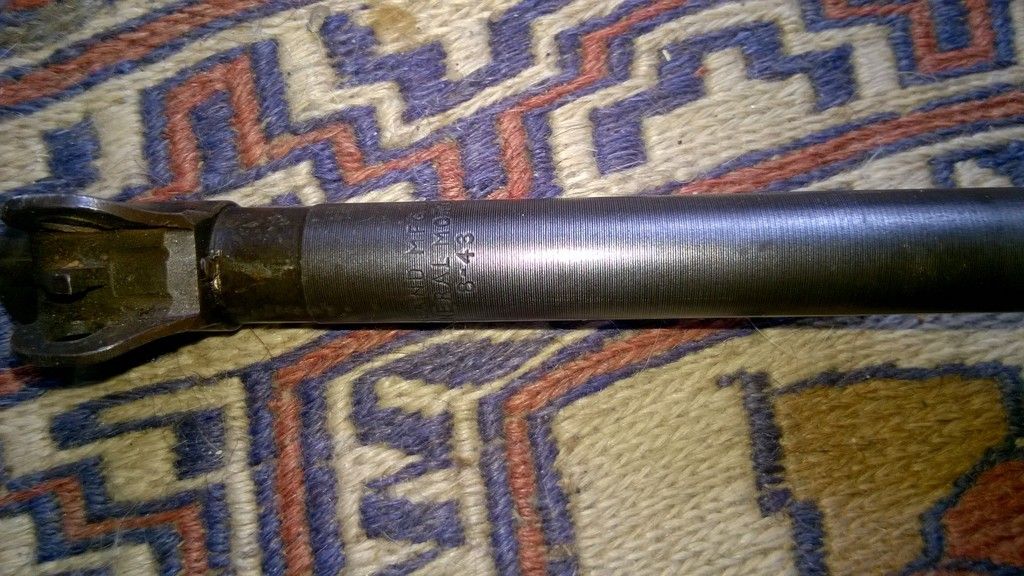 Winchester 88 lever action in .243, 1958 by the serial number
I didn't know he had this, and frankly, I'm not all that familiar with this model -- seems like it was popular at the time, but is known for being nearly impossible to sweeten trigger pull and very difficult to put back together if completely stripped. I'm also not that familiar with the .243 -- would this make a decent hog gun? It seems to be in good shape, and I love the leather scope covers. Lever's a little stiff, but it probably hasn't been out of the closet for thirty to forty years, so I'll try to lube it up properly.
Oh, and I thought it'd be nice to have another magazine to carry around (they only hold four rounds), but holy moly -- starting at around $70 and more likely much more. Yikes!
Ithaca 37 Featherlight, 12 gauge, 1951 by the serial number. Dad said this was Grandmother's undesireable dissuader -- in '51, where they were living in South Daytona was actually pretty booney. Looking forward to shooting some skeet with this -- and I think my wife will actually join me.
This message has been edited. Last edited by: Holger Danske,


________
Homo sum: humani nil a me alienum puto