Hello guys. I posted about this gun I picked up last week for a nice price of $600. She was really dirty with real world use from the gentleman's grandfather. He stated that the gun had less than 200 rds through it since his grandfathers initial purchase in 1980, but was carried a lot on hunts. That accounts for the used weathered look that I love. She is not a beauty queen, but is a hell of a shooter.
I was able to run close to 200 rds through her with 3 jams. All three were reloads that came with the gun. I believe I short stroked the lever and induced the jams myself as the lever was super tough to open and close at the beginning of the shooting session. By the time I was done, it was nice and slick. The lever opens and closes very smoothly now. Recoil was nothing and accuracy was outstanding at 25yds and great at 50 as well. The Federal 158gr SP were the accuracy winners. They were almost 1 hole groups at 25yds with the buckhorn sights.
Ammo used:
Federal 158gr SP (Most Accurate)
Aguilla 158gr SP (Very Accurate)
Winchested White Box 125gr (Still Accurate)
Reloads (Least Accurate)
I shot the below groups on top of each other to see changes in POI with loads. 5 shot groups @25yds.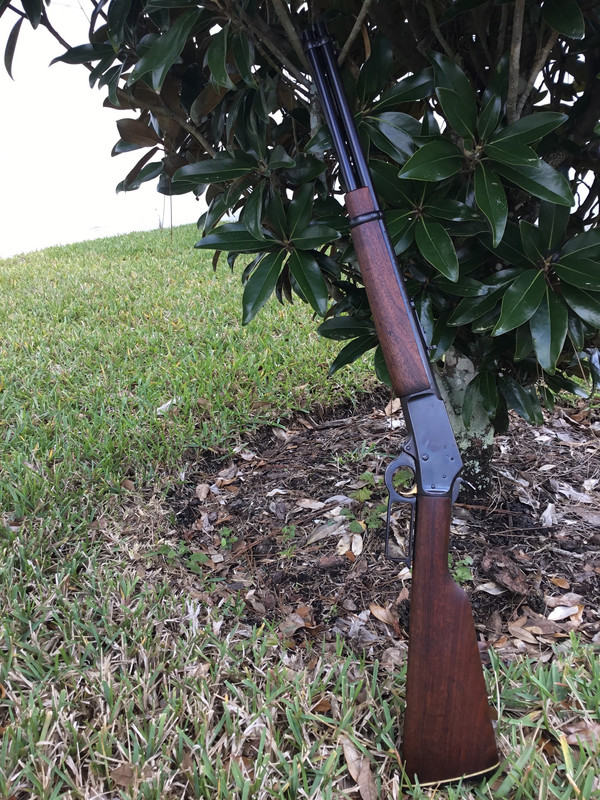 Federal 158gr SP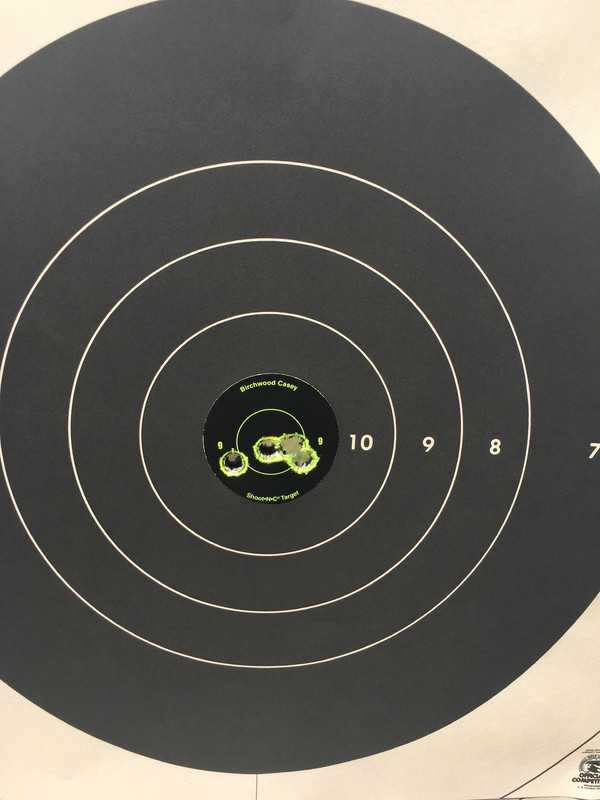 Same target with Aguilla 158gr SP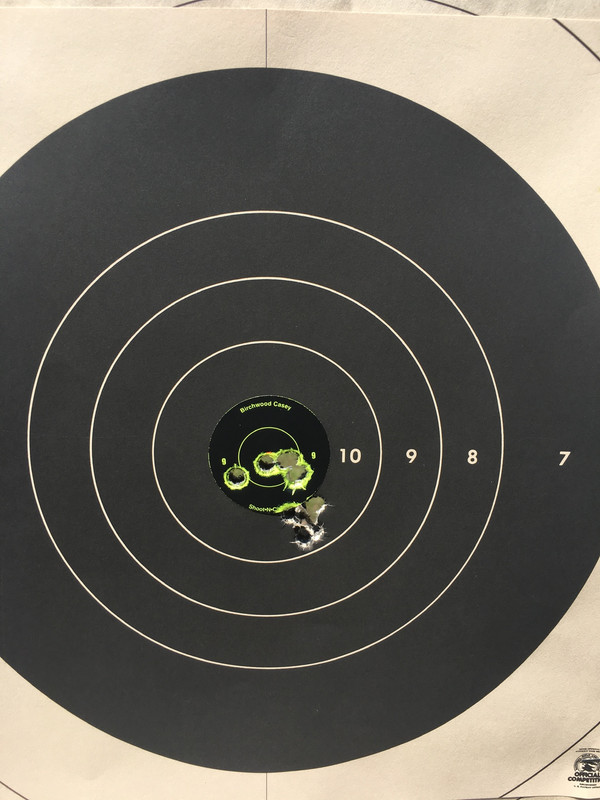 Same target with 158gr reloads (not my loads)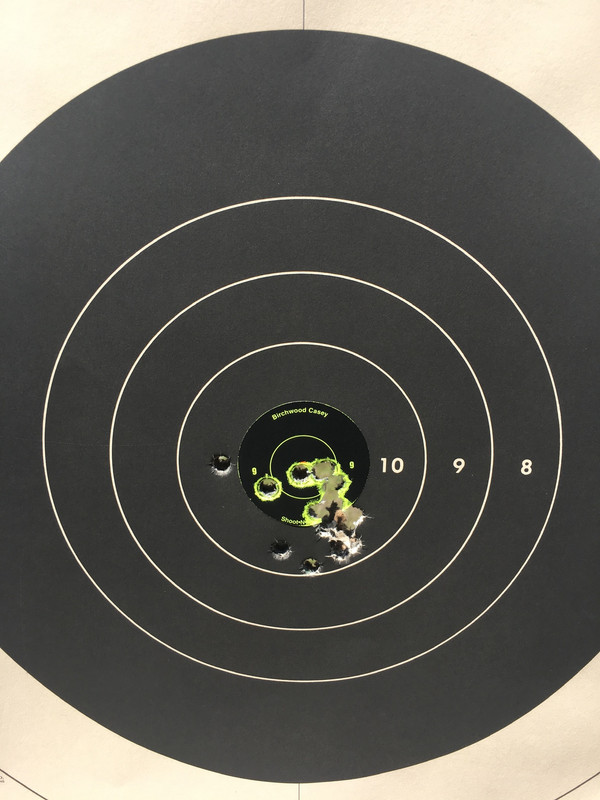 Same target with WWB 158gr SP