Originally posted by henryrifle:
I really like the FNCs and there are still folks like Storm Werkz and TBA Suppressors making useful parts and knowledgeable about modifications for/to them.
From an aesthetics perspective I much prefer the folding stock. I have played with the Ace stocks with the stormwerkz adapter and it works very well. The folding mechanism is not quite as beefy as the factory option but it works well. The ACR stock forces you to put an optics rail on the rifle and an optic as it is too high to allow use of the iron sights.
The weapon is a soft shooter and shooting with the folding stock is no different than shooting with the fixed stock model.
They are surprisingly accurate and though it may be a sin, they devour steel cased ammo with abandon.
Here are a couple of configurations: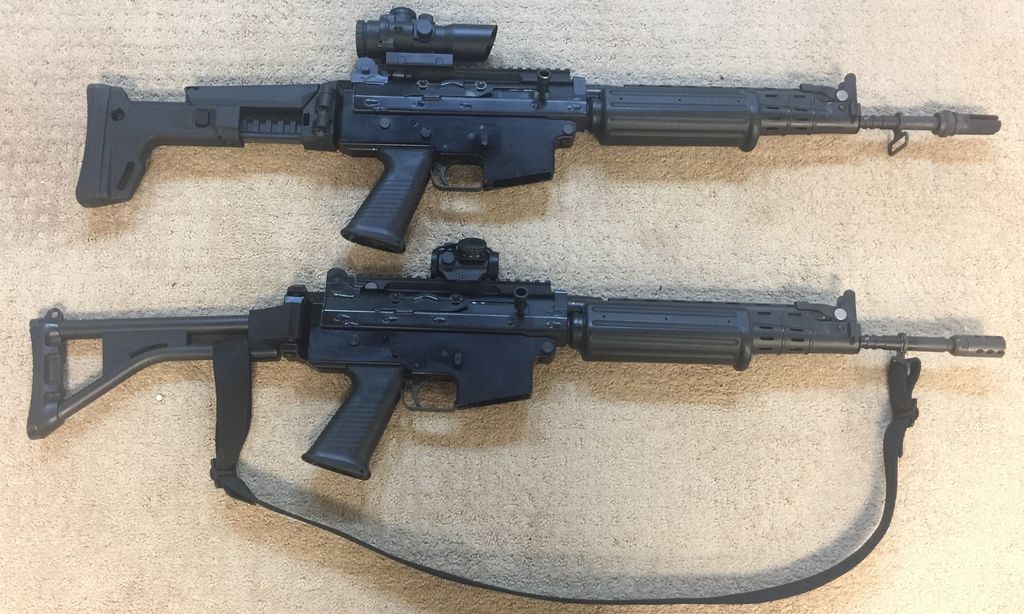 Henryrifle