The .30 cal battle rifle thread got me thinking, what should I do with this rifle?
I was given this Enfield No.4 Mk.I and as you can see, it has been partially Bubba'd. It seems to be original to the magazine box, and then things go to hell. The forend has been modified, the front metal, front sights, butt plate and handguards are all missing, and the barrel has been cut to 21.5 inches.
Should I keep this as is on the odd chance that I acquire another No. 4 in the future and then would have parts, restore it to its former glory, or have someone finish the Bubba job so I have a Crocodile Dundee hunting rifle?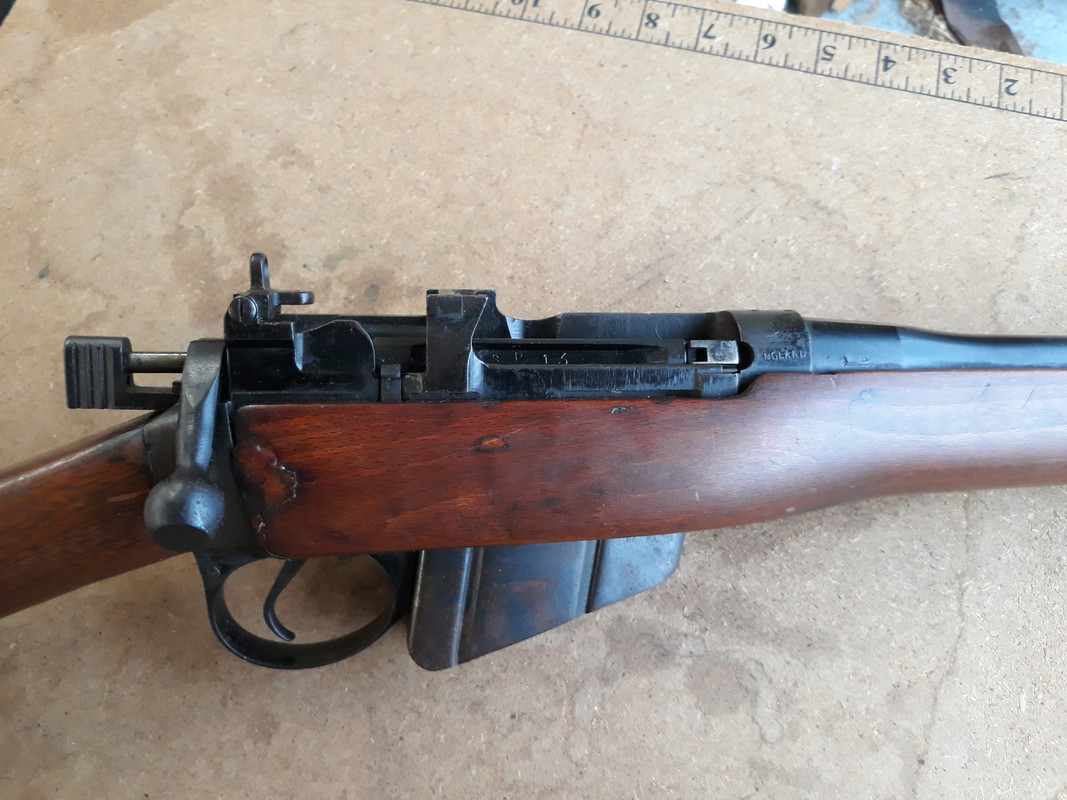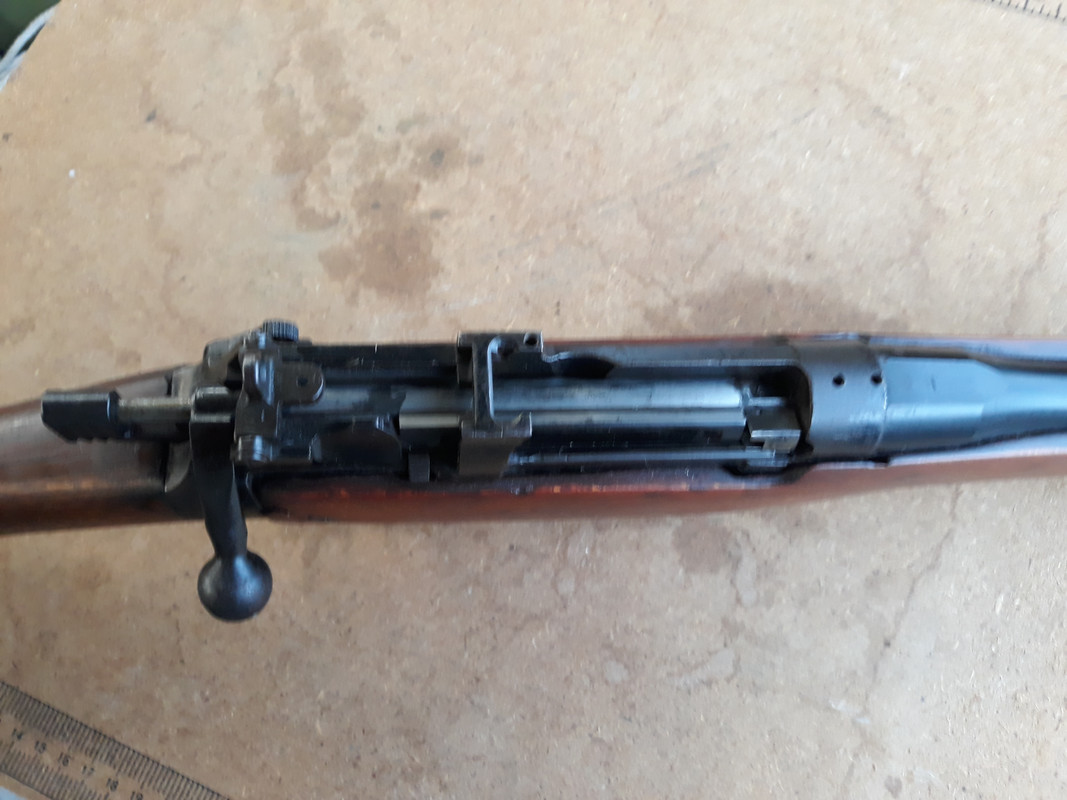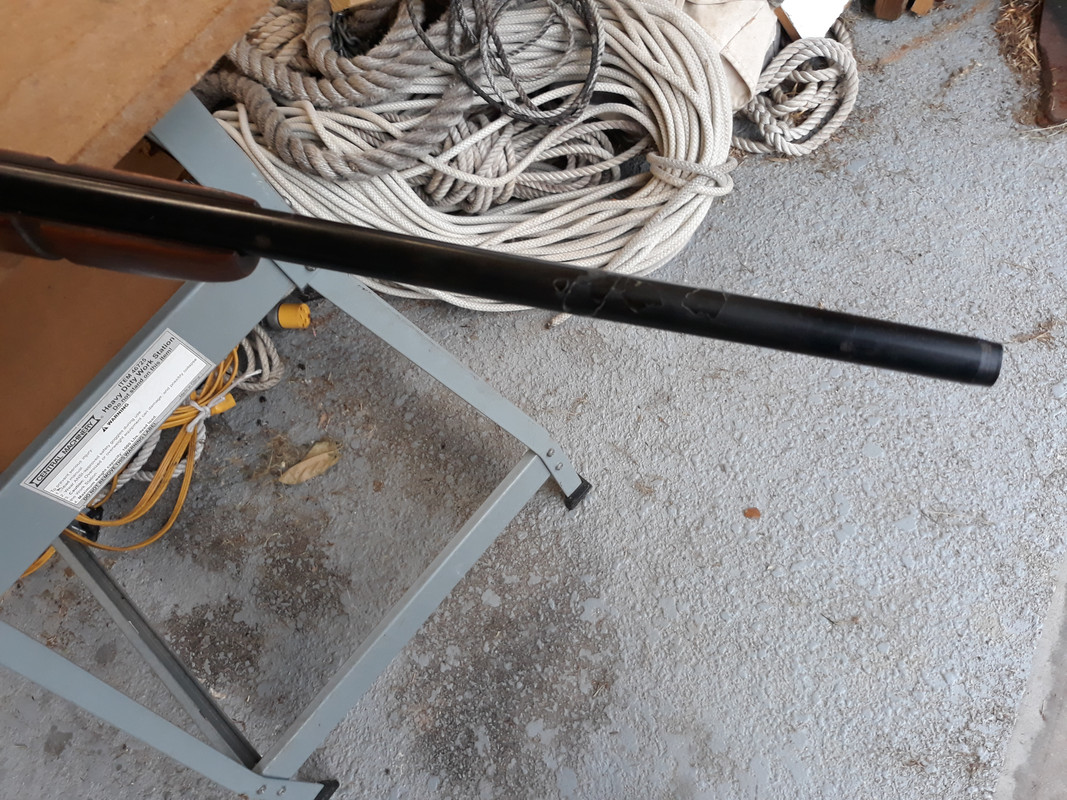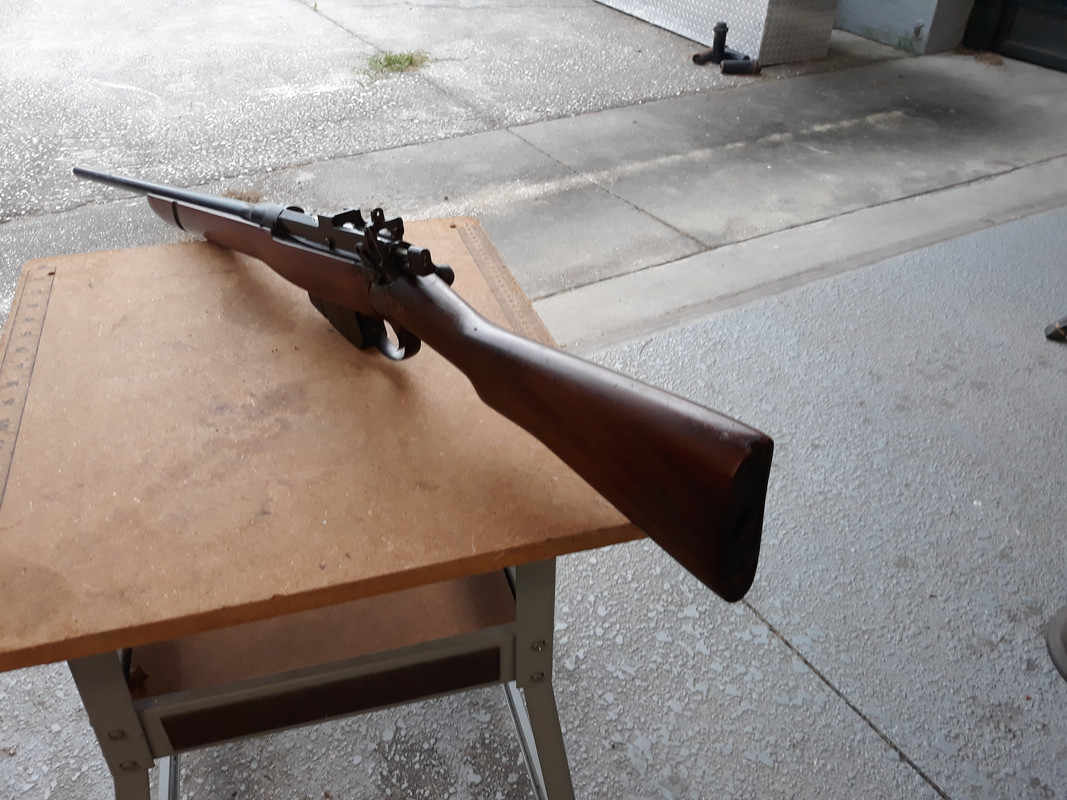 ---
"We may consent to be governed, but we will not be ruled." - Kevin D. Williamson, 2012

"All the citizens of this land are of right freemen; they owe no allegiance to any class and should recognize no task-masters. Under the chart of their liberties, under the law of high heaven, they are free and without shackles on their limbs nor mortgages upon the fruits of their brain or muscles; they bow down before no prince, potentate, or sovereign, nor kiss the royal robes of any crowned head; they render homage only to their God and should pay tribute only to their Government. Such at least is the spirit of our institutions, the character of our written national compact."

Charles Triplett O'Ferrall of Virginia - In Congress, May 1, 1888