It's definitely doable. Some guys even put
two
pouches on the stock.

The thing is, only the WW2-style mag pouches will fit. These will have the large belt tunnel through the middle and a snap on the back.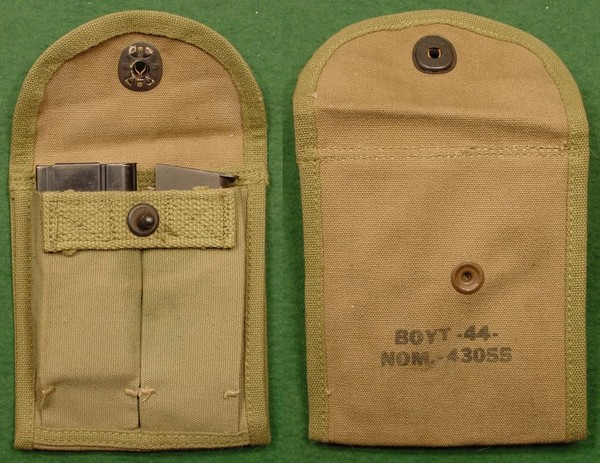 The later post-WW2-style mag pouches, with the eyelet grommets on the bottom and smaller belt loops on the back, are too small to fit over the stock.
To install the mag pouch, first separate the stock from the rest of the carbine. Then insert the front of the stock inside the belt tunnel. Slide the mag pouch down the stock to about the sling cutout, where the buttstock will be too wide for the pouch to go any further.
If you have a nice condition or collectible stock, be careful of the snap on the back of the mag pouch. The pouch will slide around on the stock, and the snap will scratch up the wood. You can put a piece of tape over it on the inside of the belt tunnel, to keep it from scratching up the stock. If you have a reproduction stock pouch, you might even cut the snap out entirely.