December 01, 2019, 10:28 PM
armored
Thermal scope advice
I would like to set up a .223 rifle with Thermal optics.
Looking to keep price in the $1500-2500 range.
Any advice?
This message has been edited. Last edited by: armored,
December 02, 2019, 12:43 PM
gw3971
I have an Armasight predator 336 2-8x25. Picked it up for around $2100 a couple of years back. Mine is an entry level device. I zeroed it at 25 yards as zeroing thermal is a bit of a pain. The magnification with digital screen is 2/4 or 8 power. The screen is very pixelated at the higher powers for this device. I found the magnification is almost useless unless its large animals or man sized targets. So i use it for vermin plinking out to 50 yards or so.
That being said mine comes with a quick release rifle mount so I take it off the rifle and use it as a hand held unit most of the time. love it in the woods looking for moose, cougars etc...
here are some photos of varialbe palettes. My device has 13 different palettes. The images are better than these photos show. I have to jury rig a device to get photos with the old Iphone.
Things I would look for in a device is some ability to record images. Mine does not have that and I have regretted that .
I was walking in a canyon at night. I heard a bird making some noise. I used the thermal scope and located it on a branch. As i was viewing it an owl launched nearly straight up from below and took the bird with its talons. Incredible. If only my device had an ability to record.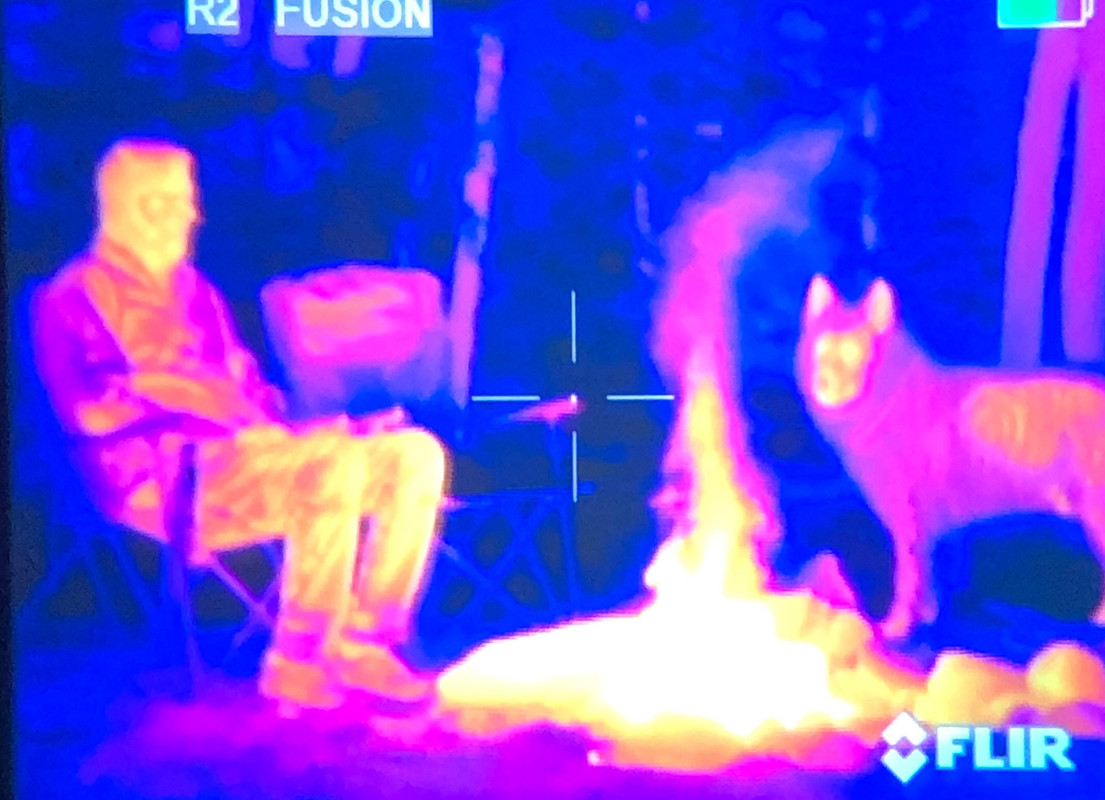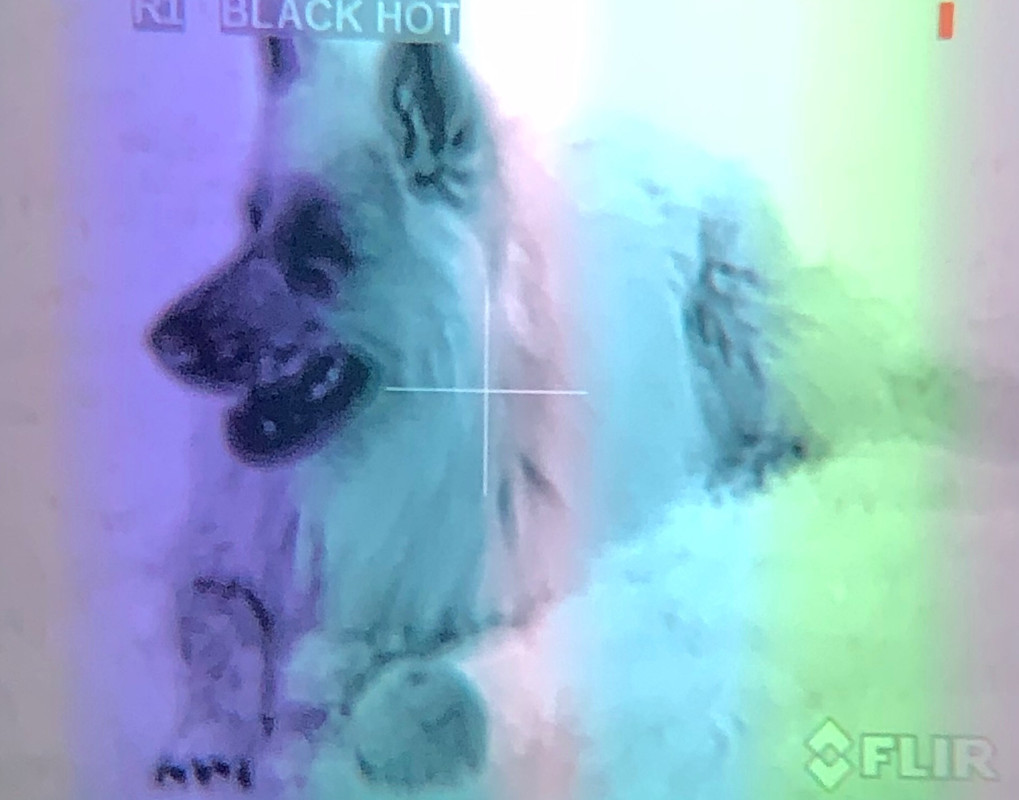 pic hosting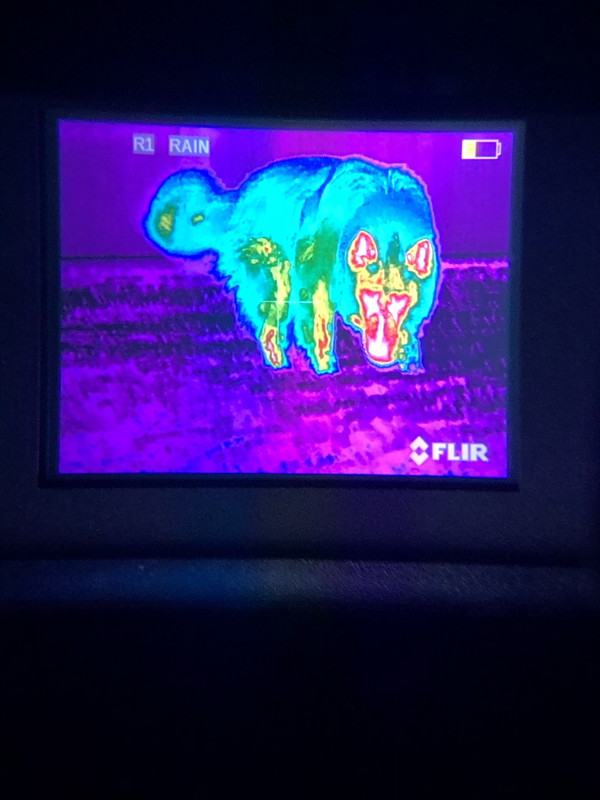 free photo host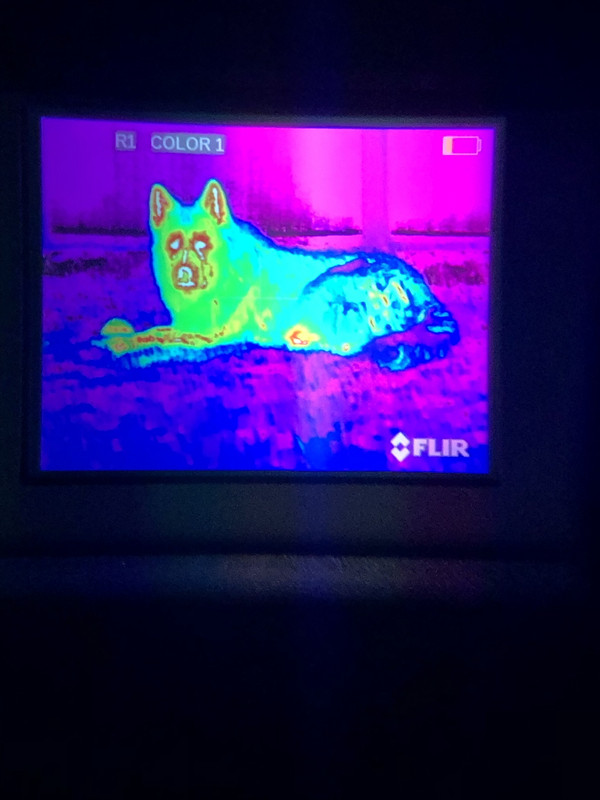 December 02, 2019, 02:14 PM
WARPIG602
I have the Flir PTS 233. I've been very happy with it and would say it's the best entry level scope of its type.