I picked up a Rem Tac-14 a few weeks ago when PSA had them for $269 and free shipping. Just couldn't resist.
I then set about getting some accessories for it.
First I replaced the stock Mag-Pul handguard with a much slimmer Choat unit, then added a strap kit to it similar to the Shockwave.
Swivels and a sling were next, along with a side-saddle shell holder.
Most of the "scabbard" type cases I found left the trigger exposed, or they were several inches too long to be practical. I found an ACE case for Ranch Hand rifles that is just about perfect. The interior is about 1-2" longer than the gun, it has a pouch on one side that will hold a couple of 5-packs of buckshot, and it has a shoulder strap on the other side.
https://www.ebay.com/itm/ACE-C...p2057872.m2749.l2649
What mods have you made to yours? Let's see some pics!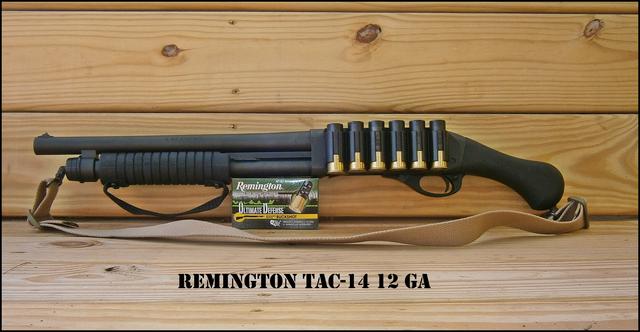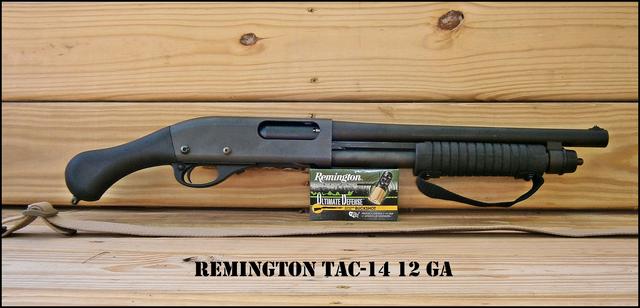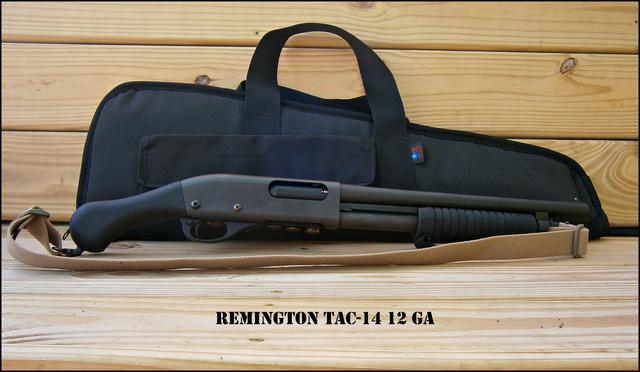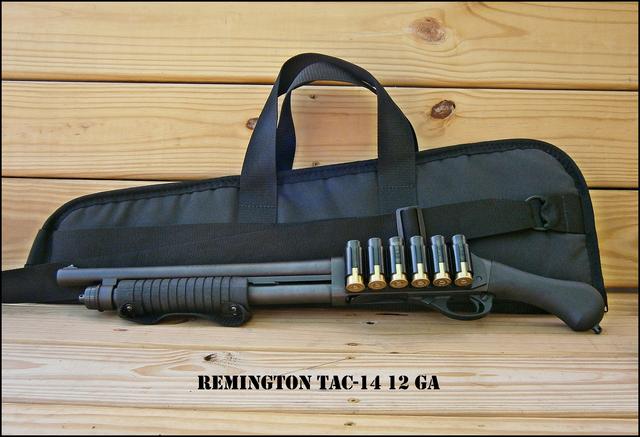 ---
When a strong man, fully armed, guards his own house, his possessions are undisturbed. Luke 11:21


"Every nation in every region now has a decision to make.
Either you are with us, or you are with the terrorists." -- George W. Bush