Well, I have owned a Evo since 2015, but didn't shoot it much for several years. I did drop a Form 1 on it while using a Shockwave pistol blade and tube on a Hera Side folding setup. Topped it off with a Trijicon MRO in a low mount and a HBI charging handle & safety.
I liked the weapon but over the last year have come to dislike the railed OEM forend, 7" barrel, and the need to use a thread adaptor to use my Tirant suppressor.
So recently I purchased the HBI Scorpion K kit, which comes with a short 3 lug barrel & 1/2x28 threads, short MLOK rail and all the attachment hardware.
Installation was easy and I can confirm that the HBI metal charging handles DON'T like working with a metal forend (which HBI states upfront), so I swapped back to the OEM CH which is polymer).
Not my pic, but mine now looks like these examples and is a HUGE upgrade IMO. So handy and getting rid of the railed forend & longer barrel makes it so nice, with or without a suppressor.
I put 200+ rounds though mine today, initially zeroing the MRO at 25 again after the barrel swap, then moving on to 7 & 15 yard short range drills.
It's a PEACH!

Anyone considering doing the "K" conversion, I highly recommend it!
https://hbindustries.net/store...crok-conversion-kit/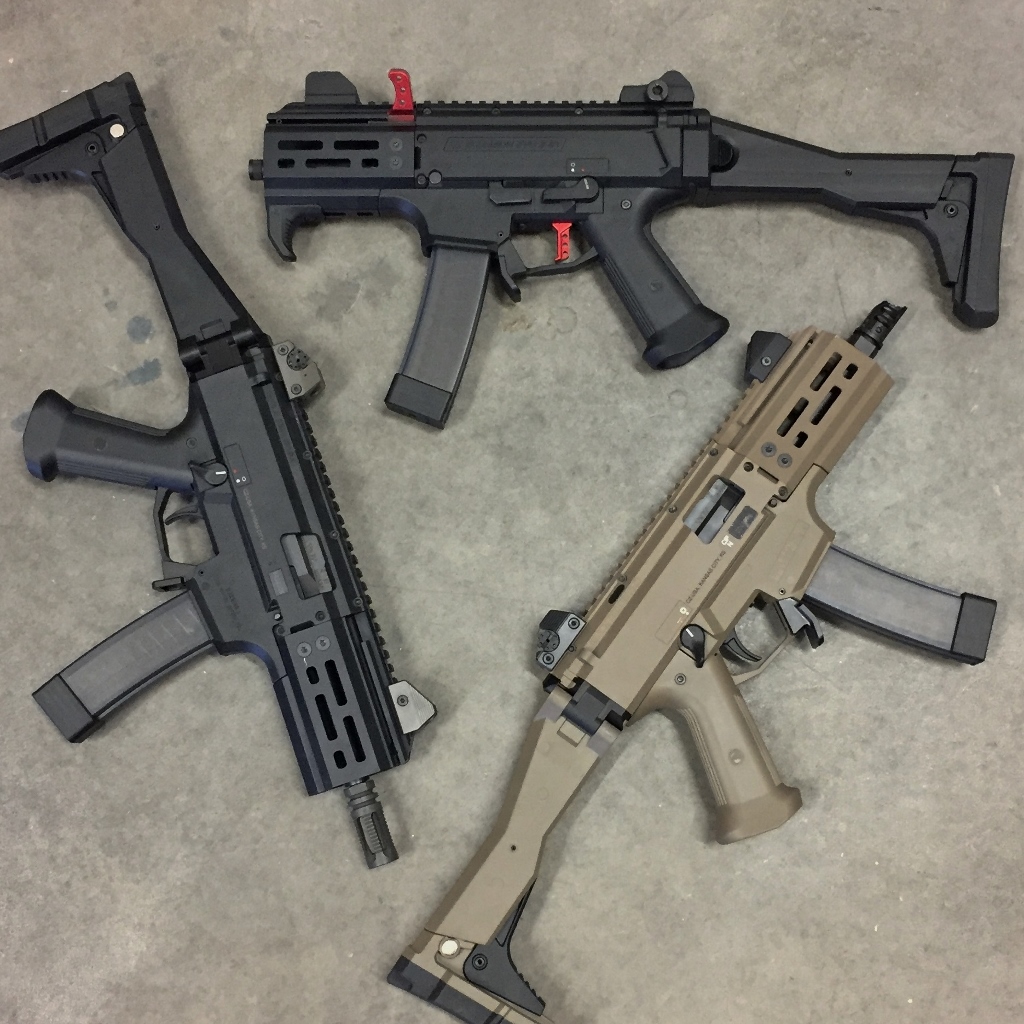 Oh, I also have a couple of the new OEM 30rd magazines on the way - they look more like PMAGs that the originals.