Got out this morning to shoot it.
Best I could do was just under .5" at 50 yds.
That was 4 shots, with a called flyer.
I went to the local range near town, Mogadishu State Park as we've taken to calling it.
The only table left was last one on the right.
I was sporadically pelted with steel cased 7.62x39 casings fired from an assortment of Tapco shod SKS's and Century AK's with quad rails....Philistines.
The ammo that shot best was SK Pistol Match, no surprise there.
CCI Mini Mags in 2nd, used Federal 510 to sight it in at 25 yds. Didn't try them at 50.
My CZ 452 American shot better than this (never sell a really accurate gun), but I will keep tinkering. Didn't notice any difference on the trigger adjustment, time to RTFM I guess.
The bright spot of the morning was the 700 Mil Spec I picked up a while back.
http://sigforum.com/eve/forums...170043954#9170043954
Cleaned the bore and put it in the safe at the time.
Never touched the scope, just shot it the way I bought it.
3 fouling shots at 50 yds to make sure it was on paper, didn't really bare down.
Moved out to 100ys, fired 3 in between catching Wolf empties to the noggin.
168 GMM, results were..."encouraging".
This was from a box of ammo so old it didn't have a bar code, no way of finding more from that lot!
I was a little frustrated with the running gunfight to my left,and about the 3rd time the whole range got swept, called it a day.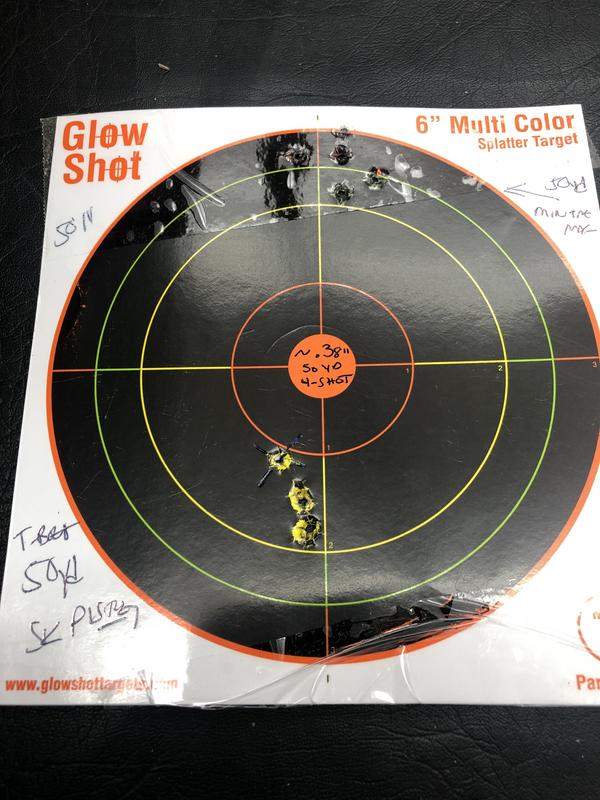 I quit school in elementary because of recess.......too many games
--Riff Raff--