quote:

Originally posted by FishOn:
Is there one of his books that might be recommended?
Depends on what you want to know. He's written several authoritative, in-depth reference tomes on the history, development, and use of various families of medium and heavy machineguns. All are excellent.
(Just keep in mind that these are reference books... They're not exactly "light reading".)
"The Devil's Paintbrush" is about the Maxim machinegun.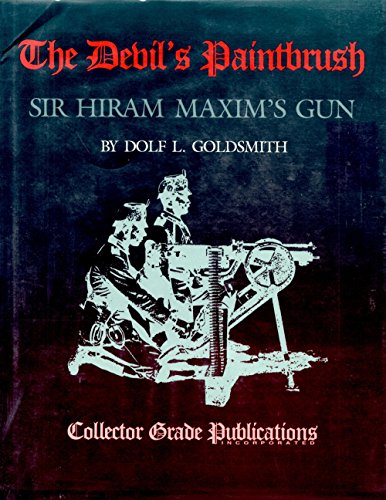 "The Grand Old Lady of No Man's Land" is about the Vickers machinegun.
And he has a 5 Volume set on the various Browning machineguns.
Vol. 1 is about US military rifle caliber Browning MGs.
Vol. 2 is about foreign military rifle caliber Browning MGs.
Vol. 3 is about Browning MG accessories and mounts.
Vol. 4 is about .50 caliber Browning MGs.
Vol. 5 is a guide for building/repairing/maintaining Browning MGs.
His Maxim and Browning books are still relatively readily available. His Vickers book is long out of print and in high demand, with steep prices for used copies.
I own his Maxim book and Volumes 1-4 of his Browning books. I hope to find an affordable copy of his Vickers book someday.