So a few weeks back I was inquiring on here about 10.5 AR pistols, as I've always wanted one and now that the braces have gotten better I had to finally take the plunge. A bunch of you guys helped me decide that indeed it was foolish to spend the extra cheddar on a LWRC when the Palmetto one was only $550 shipped! Well I took the advice and saved about $800, plus I'm actually liking how this is set up from the factory.
I only had to put on some sights so I grabbed a set of Magpul MBUS flip ups. Inexpensive though robust and useful until I put a red dot on it.
Fit and finish is very good, no play upper to lower and it all lines up well. Couple little marks on the upper receiver though minor and when I told PSA about it they actually gave me a $30 credit and swag pack. I plan on just touching it up with Aluminum black.
The SBA3 brace is friggin awesome! It's pretty solid, every bit as solid as a Magpul MOE stock and it's comfortable when "occasionally" shouldered. To have the adjustability in a brace is great as it telescopes several notches from fully collapsed to pretty much where my 16" AR stock adjusts at the longest.
Trigger is pretty decent too, light but not too light. Double taps are effortless and the thing just runs like a top. Very smooth operation with only a little normal buffer bounce like all AR's seem to exhibit. It would be comfortable to shoot all day.
Well I went to the range this afternoon and I have to say I'm loving this AR pistol! It shot flawlessly and sent my empties in a nice consistent pile to the right about 10 feet. I didn't shoot for accuracy today, just function tested though the groups were good after adjusting a little windage on the rear.
Seems like Pametto is putting out good quality stuff for a great cost from what I've read and others have told me. Glad I went with them. Anyway just had to share, as it's nice to add to the AR stable again.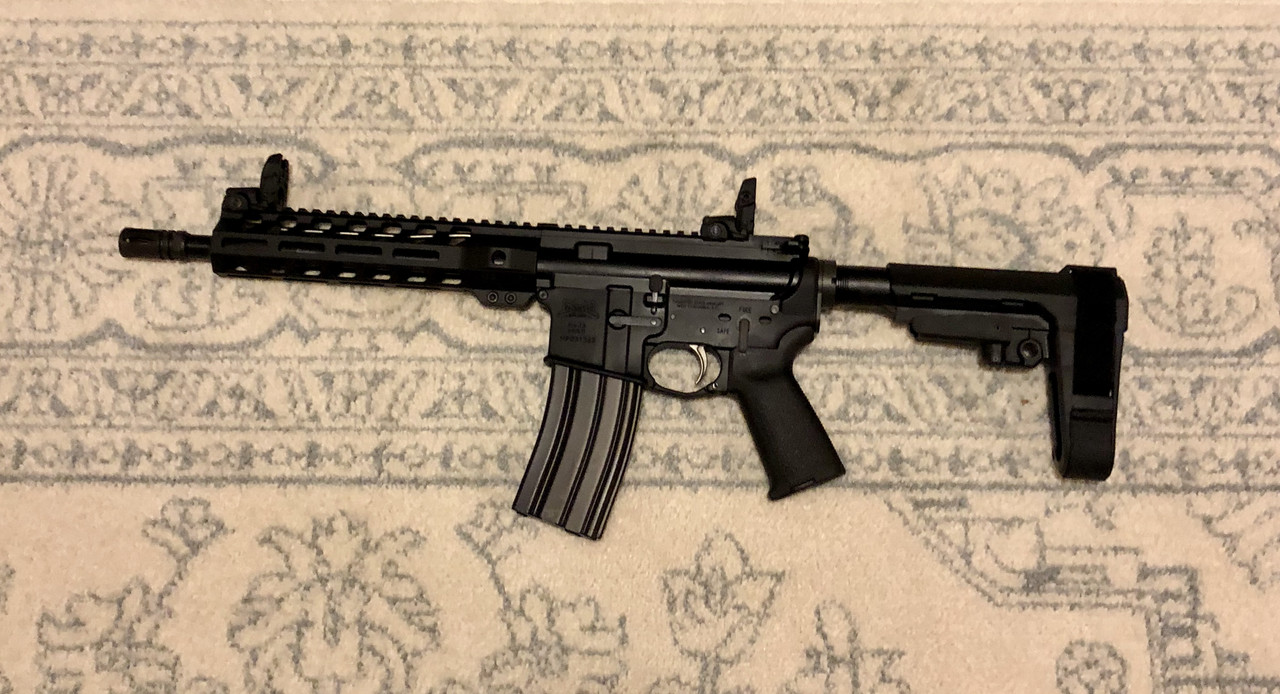 upload anonymous pictures
This message has been edited. Last edited by: LincolnSixEcho,