Originally posted by kimberkid:
Well the plate got here Monday and the stock on Tuesday, put it on last night and took it to the range this afternoon. It must have been the tornado watch because there was no one there!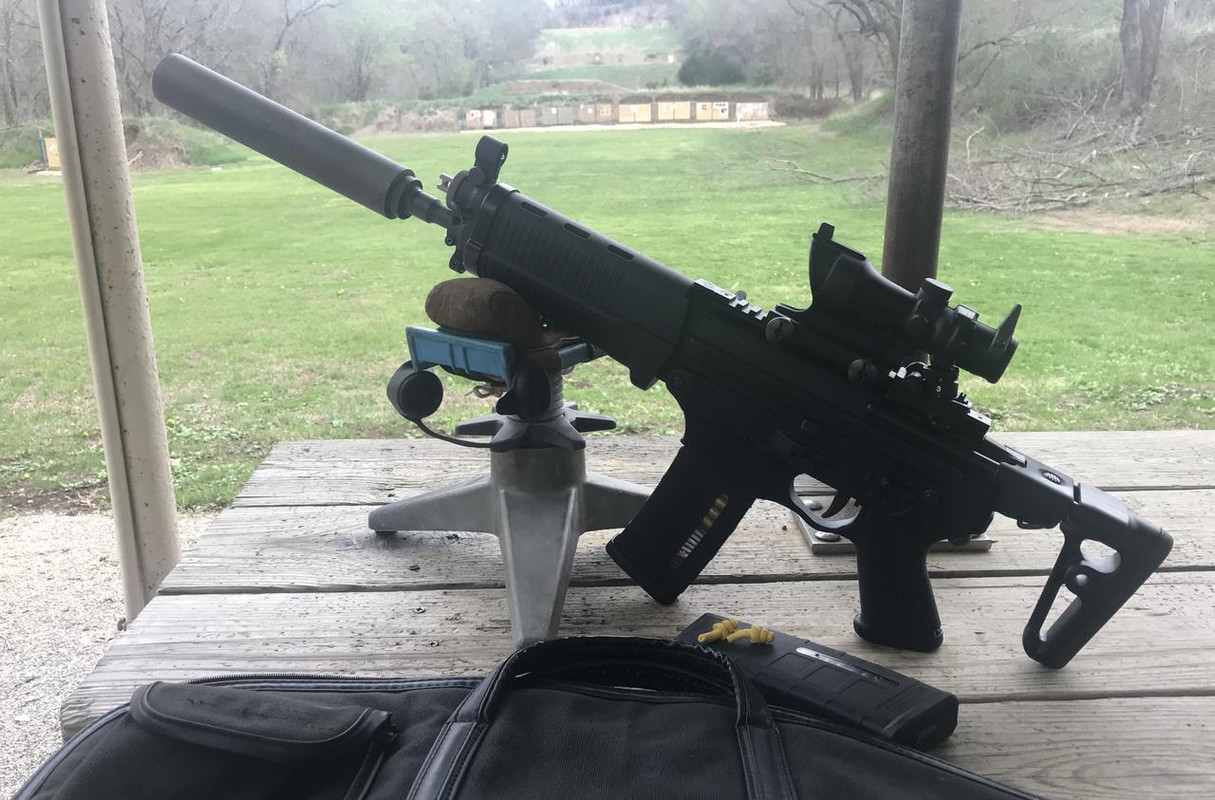 Sorry about the crappy lighting. I realize it was actually a few inches shorter with the folding stock but with the retractable stock it's about half the width of the folded stock ... It's just over 24" with my QD mount.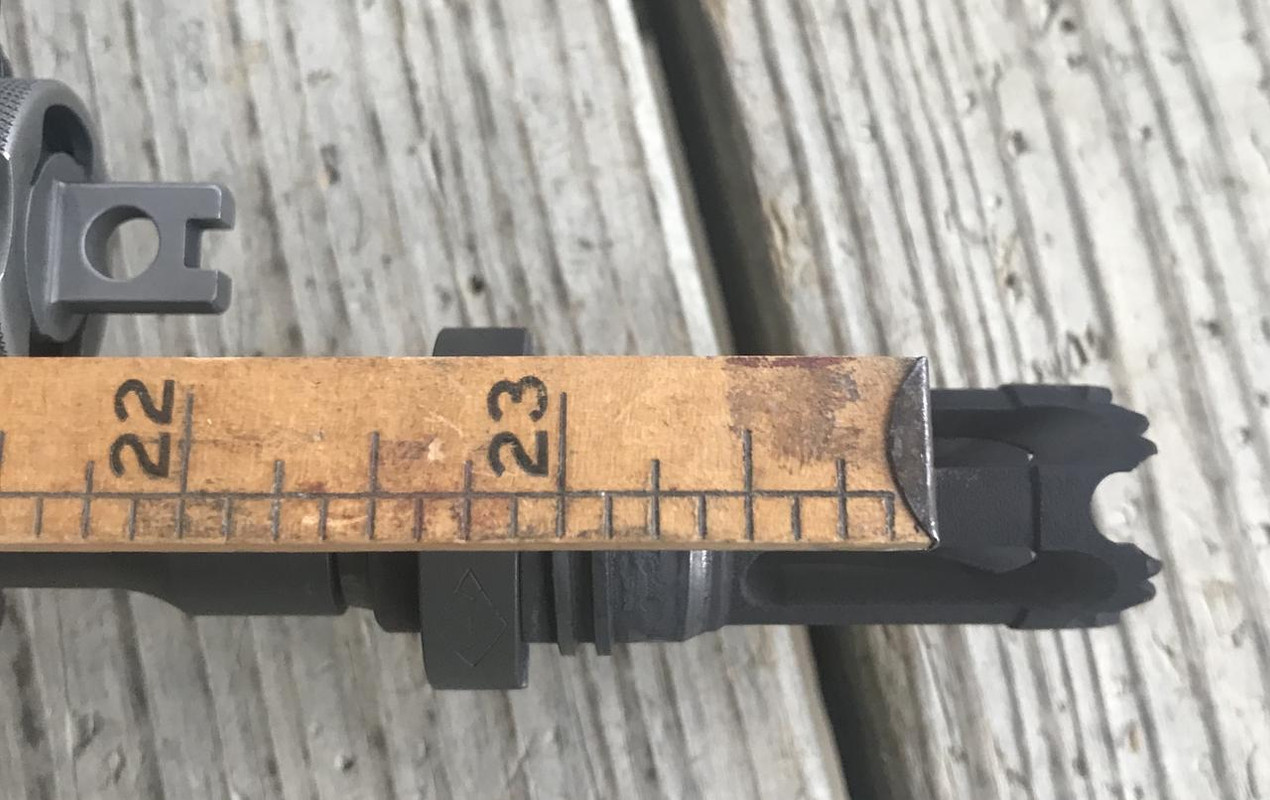 It now fits in my oldest case, originally bought for an UZI ... The folding stock made it too wide to zip up completely, but not now!
Oh, the stock, when it's fully extended is about 1.25" shorter than the fixed folder and as I'd hoped, it's just right for me to get the proper eye relieve now that the scope has to set further forward with the MFI sight-rail installed.