I have and use scope mounts from ADM, LaRue, Bobro, Leupold, Geissele & Spuhr.
Recently, I decided to try Scalarworks for the first time. Now Scalarworks is not cheap, they run around $400 and that puts them in the "ultra-premium" category, like Spuhr.
I am a bit OCD about leveling scopes and getting them mounted properly. I have used the Arisaka leveling wedges, I have used a plumb-line, magnetic leveling bubbles, etc.
I thought the Spuhr mount was ingenious because they machine in a slot for a leveling wedge. The Spuhr I have is QD, with side levers. It is strong but heavy, and it has threaded mount points for additional accessories I can hang on the mount but I doubt I will ever use.
The Scalarworks is amazingly light, but it is strong as it is made from 7075 alloy. The machining is superb, the design is exceptional!
The mount is QD, but unlike all the others, there are no levers or nuts protruding off the side to snag on slings or gear.
Best of all, the built in leveling screw insures the scope will mount dead-nuts level with almost no effort! The hinged rings make it super easy, just four strong screws at the bottom and you are good to go.
Also, the screws come pre-treated with Nylok thread-locker, so you don't even have to prep the screws and use purple loc-tite like all the others.
In short, I think the Scalarworks will be the mount I use going forward. I have no affiliation with them, just a satisfied customer.
Here are some pics from the web, I didn't feel like posting crappy cell cam pics - my mount is the same as this: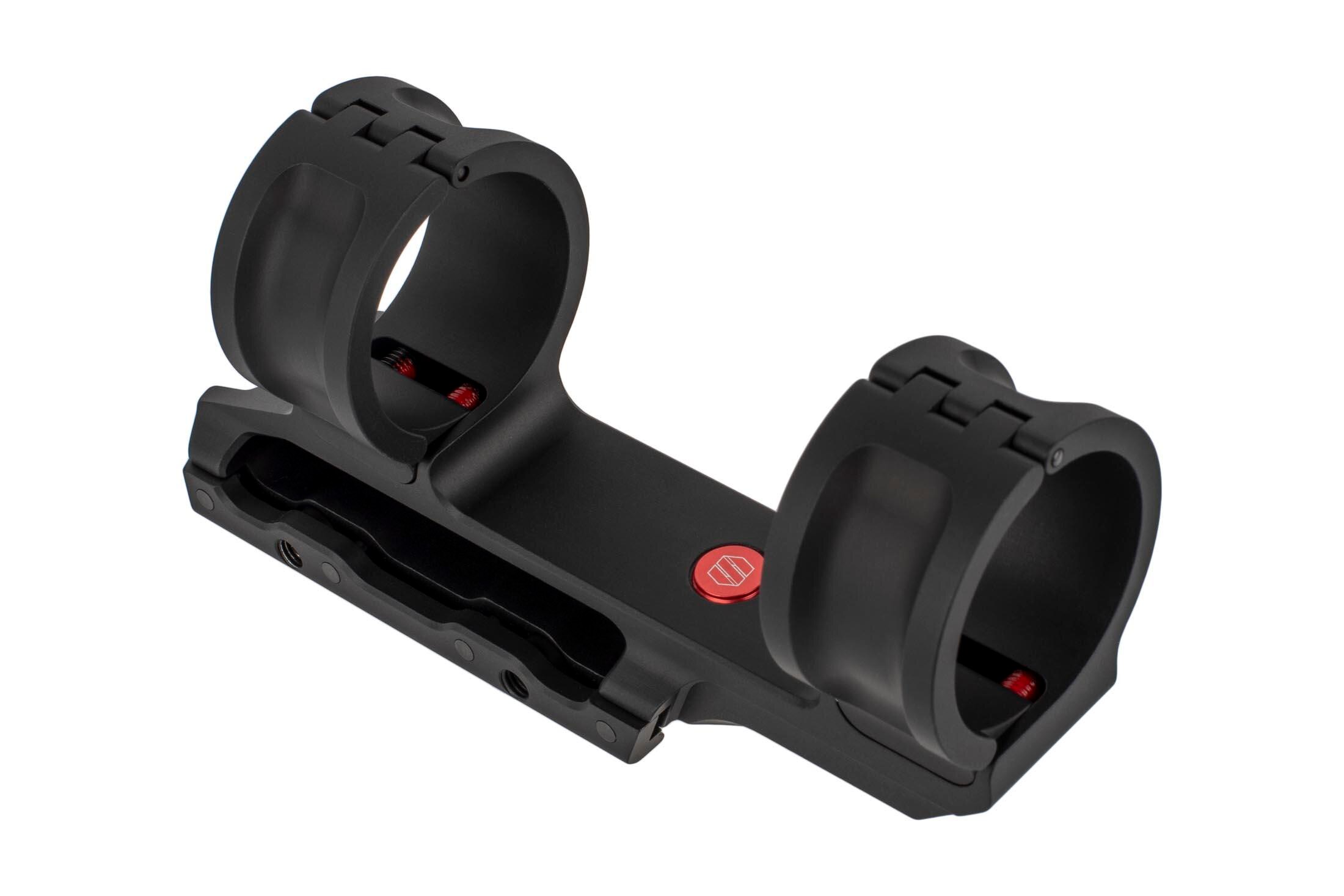 I highly recommend you give them a try. Their red-dot mounts are great too. Here is their website:
https://scalarworks.com/
Cheers,
i8mtm