Originally posted by stylophiles:
So.... how was my day?
Reprofiling a bolt catch!
Way more work than I thought, that's some tough steel!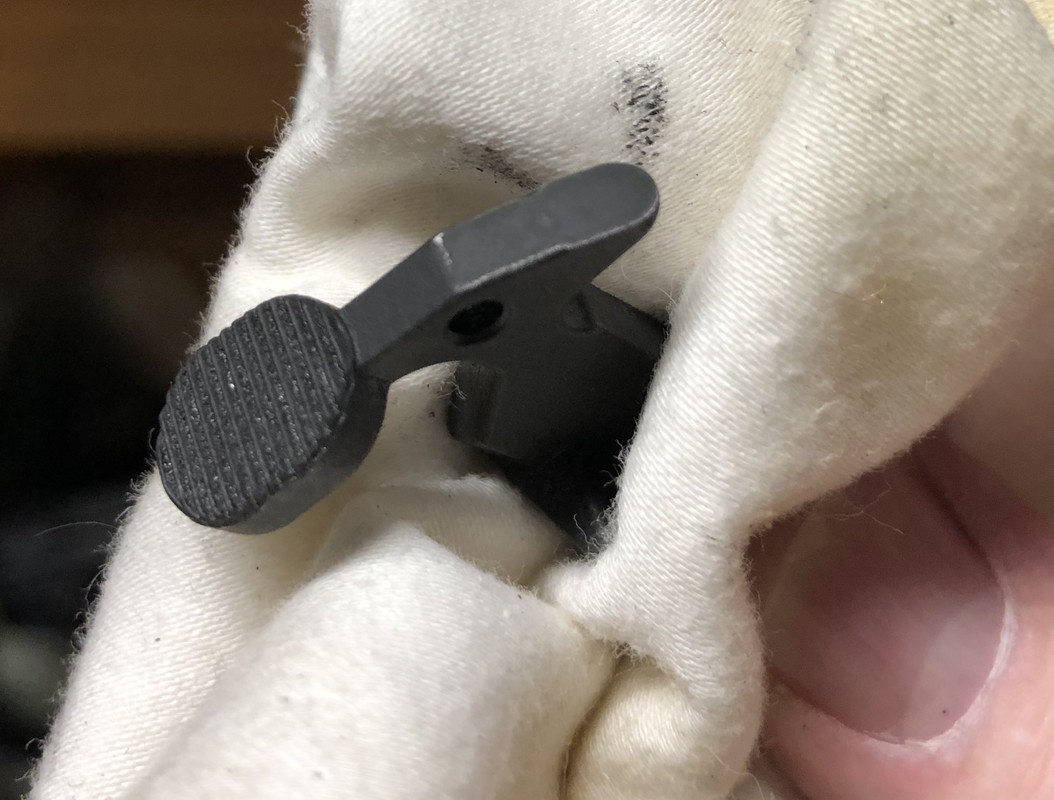 Looking a bit better on the Brownells 601 lower...
Just need the chrome BCG, triangle charging handle, re-do the mag release to horizontal grooves, and sort out all the pins to the correct style with center holes. And find a first model three prong flash hider.
And figure out the stock and handguards. I keep hearing that the Brownells green ones are not a good color match, so might be some painting in my future.
Well, like I tell my wife, it's cheaper than strippers and coke...
Bill R