Braved the 90 plus to get at least a few rounds through some recent acquisitions...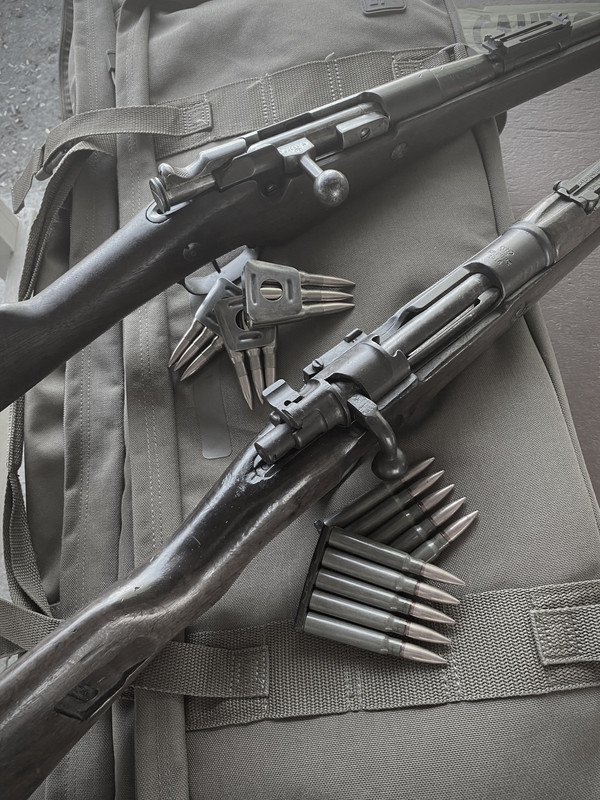 Finally found some 8X51 Lebel in stock, and got three clips a while back, so, it was out with the 07/15 Rifle and the 1916 Erfurt Kar 98.
The Berthier was.... well, French. Kind of weird, not the best trigger, and sights that initially seemed almost unusable.
But then you shoot the thing, and it's a bit more than it seems. Sure a three round capacity is short of everybody else at the time. No doubt, yeah, five is better than three.
But if you compare the Berthier to it's original contemporaries (generally single shot carbines) three rounds, particularly when coupled with enbloc loading, well.... Three rounds is at least understandable. And later on, they bumped it to five rounds by extending the mag below the stock line.
Anyway. Those sights that seem super chunky and weird turn out to be not sooooo bad.... there's a little notch in the front sight that you can use as a fine aiming point. At about two bucks a shot it's not like a ran a bunch of rounds through it, but it took very little time to get to ringing steel shot after shot.
Otherwise, ergonomics were no worse than any other "early 20th Century" battle rifle. Everything functioned as designed, and it was definitely a FUN shoot!
The Erfurt Kar 98 was.... well, it was a Mauser 98. Super cool as probably the first or second common issued example of what we might call the "Modern 20th Century Bolt Action Battle Rifle". The "Universal Short Rifle" concept.
Shot great, handled great, etc, etc.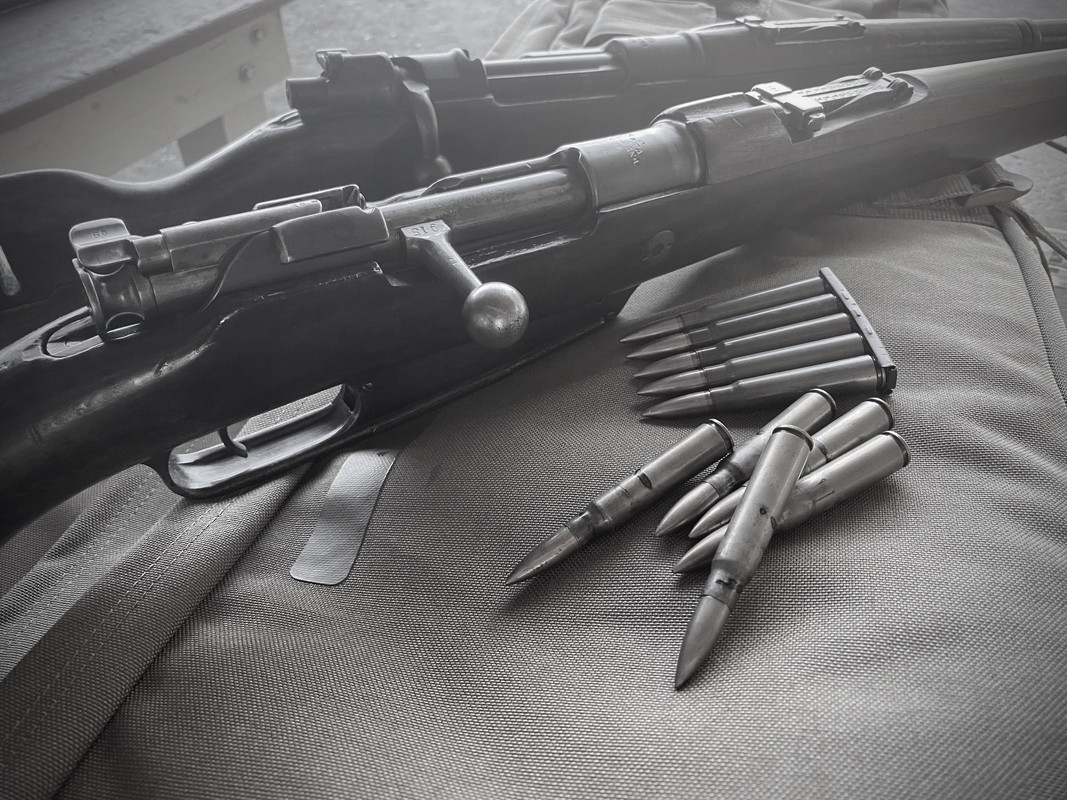 Next up were the Turked Gewehr 1888/15/35 and the Persian.
The 88/15/35 if nothing else gets the nod for the most "hold on to those and just keep adding updates as we go" rifles of the 19th/20th Century.
It's your basic Gewehr 1888 Kommision Rifle, upgraded to 88/15 standard by adding feed lips and a clip guide to allow for the use of stripper clips, and then again updated to more or less match up up to the various Mauser rifles in Turkish service in the 30s. Hence 88/15/35.
Anyway. Smooooooooth action. Seriously smooth. I keep hearing about the 03 Mannlicher Schoenauer action being the end all of smooth battle rifles, and I haven't tried one yet.... But action alone, I gotta say, this is pretty slick.
Now, this example did have one issue in that an enthusiastic enough bolt action would tend to throw a round or two up on out of the action... Guess those added in feed lips might be a bit "short of optimum". Otherwise, just awesome, and a great shooter!
The Persian Mauser... well, it's a Czech made Mauser. Not anything else to say other that I wish it still had the original bolt, instead of a non matching turned down replacement.
Despite the temps, it was a good afternoon out of the house!
Bill R