I received the checkered Pau Ferro stocks for my P220/.45 today, and to say I am very pleased is an understatement -- they are beautiful. Another excellent product from Hogue! They are darker than the Pau Ferro stocks I also received today for my GP-100 (also awesome wood) and really complete the 220. And they feel great. Here is a pic (if I did it right):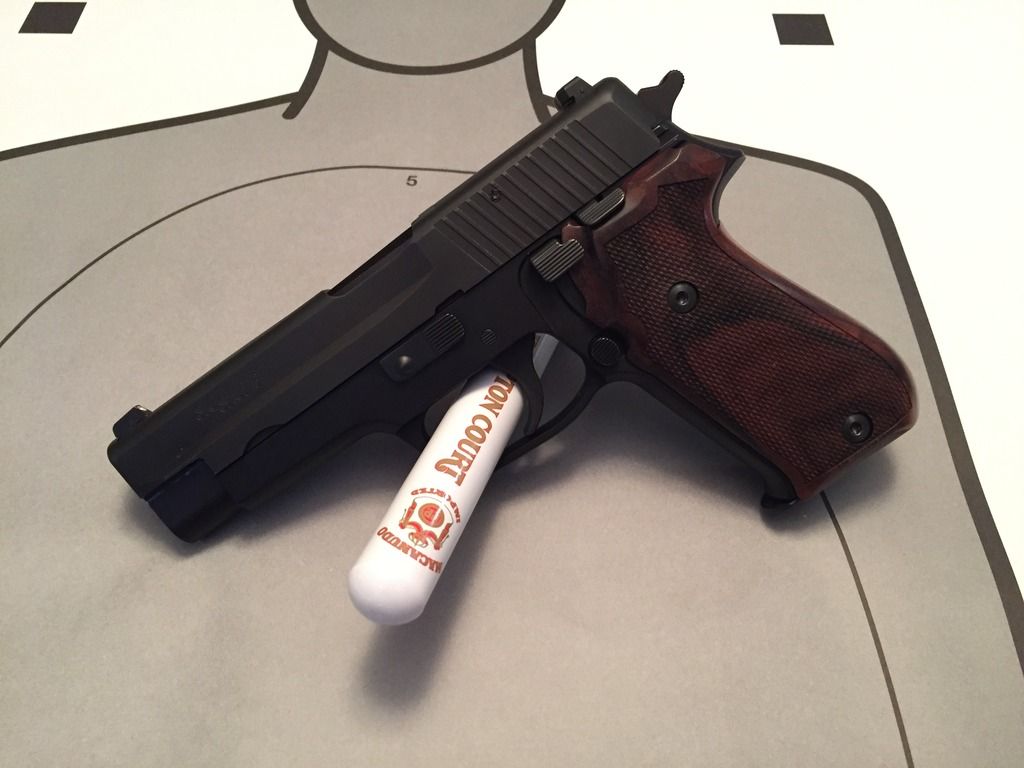 Now my question: The grip screws I removed from the rubber Hogue finger groove grips were Hogue hex head screws with washers; I could get the screws without the washers to go in and tighten up without interfering with the mag -- do I need the washers? If so, I think I'd need longer screws.
I did do a search here and came up with a couple posts, but neither one really answered my question. I also looked at the Hogue site and only found one size of screw. I just don't want to ruin these beautiful new stocks with incorrect screws...
Thanks!
P.S. - I almost titled this "I got wood today!"



Regards From Sunny Tucson,
SigFan

"Faith isn't believing that God can; it's knowing that He will." (From a sign on a church in Nicholasville, Kentucky)