I have big hands and yet, I HATE the grip on the 20,21,29,30. Had a 20 and 21, both gone real fast.
Owned a 26, didn't work for me. The couple 19's I owned all left as well. Through it all the 36 stayed.
The problem most people have with it is it's not quite small enough, or doesn't quiet carry enough rounds. Only true if you compare it to other things. Not so much an issue when you're comparing it to things you hate.
Mine has been 100% reliable and very accurate for what it is. I like shooting 60-100 yard steel with it. But I agree with my own points. I have an XDs that's every bit as reliable and accurate, but smaller. The 36 became a house gun when the XDs came along. But I enjoy shooting it and it reminds me of the person I bought it from who's no longer with us.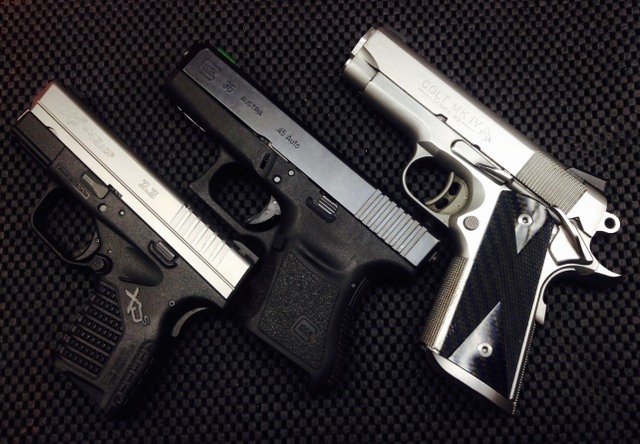 _____________________________________________________
Sliced bread, the greatest thing since the 1911.