It will be fine for the purpose, particularly if you go with a stout, solid round.
When I asked this question some time ago, 3/4flap opined that my SigPro 2022 in 9mm would be perfectly adequate, and what was he carried in the woods, and what his son carries in the Forest Service.
Solid rounds ensure adequate penetration, and that is important on a hog.
Of course, if you need an excuse to buy another gun, .44s are nice...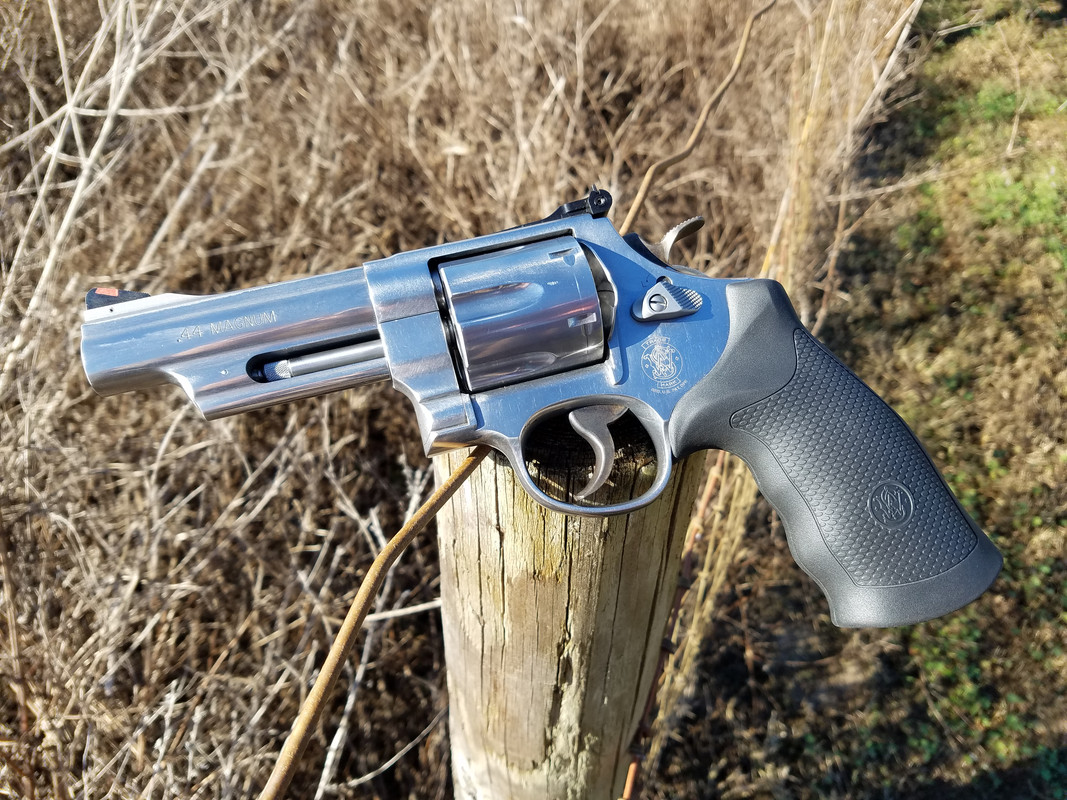 ---
"We may consent to be governed, but we will not be ruled." - Kevin D. Williamson, 2012

"All the citizens of this land are of right freemen; they owe no allegiance to any class and should recognize no task-masters. Under the chart of their liberties, under the law of high heaven, they are free and without shackles on their limbs nor mortgages upon the fruits of their brain or muscles; they bow down before no prince, potentate, or sovereign, nor kiss the royal robes of any crowned head; they render homage only to their God and should pay tribute only to their Government. Such at least is the spirit of our institutions, the character of our written national compact."

Charles Triplett O'Ferrall of Virginia - In Congress, May 1, 1888