it is still fantastic!

The initial range report is
>>HERE<<
.
Since then, I had some more outings with the P210A-TGT. Today, it reached the 1000th round mark.
Conclusions/observations:
1- The gun never skipped a beat.
2- When I do my part, the gun is consistently accurate, even with the nasty/dirty Freedom Munitions Blaster ammo. I also realized that I will need new prescription eyeglasses to shoot better. The current one is 10 years old and has been scratched up pretty good from a prior car crash.
3- The rail's and barrel's external's finishes hold up very well. Still look as good as the day the gun came home.
4- And, this is the mag review I put on TGS's website:
Great Italian Mec-Gar made mags. 100% reliable. Another great thing is that these mags work flawlessly in the P210 German Legend and the Swiss P210 with the side mag catch/release. So, fans of these German P210s and Swiss P210s (with side mag release) no longer have to pay sky high prices for the original mags, when they can buy and use these Italian mags for much less. And, TGS service is top-notch, as usual.
5- Come on, SIG USA, please, out with that Super Target, soon.

Pics of targets from different range sessions:
12/15/17:
---
12/19/17: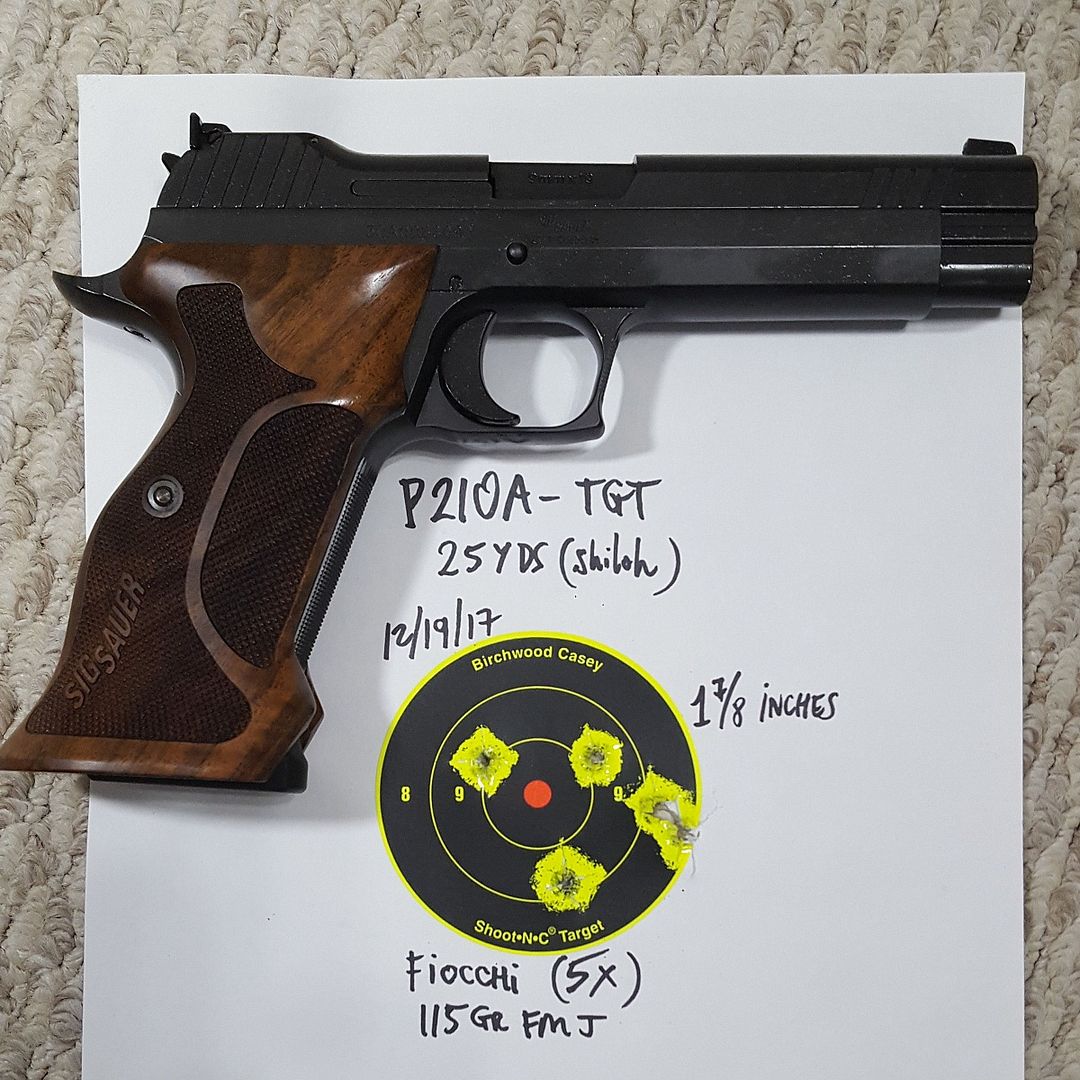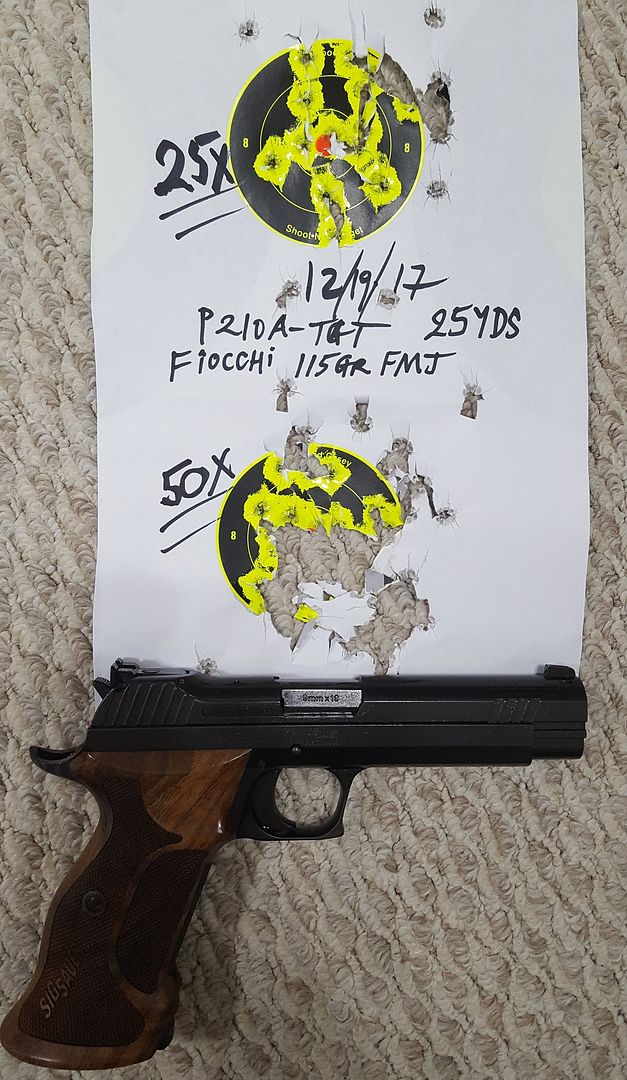 ---
12/23/17: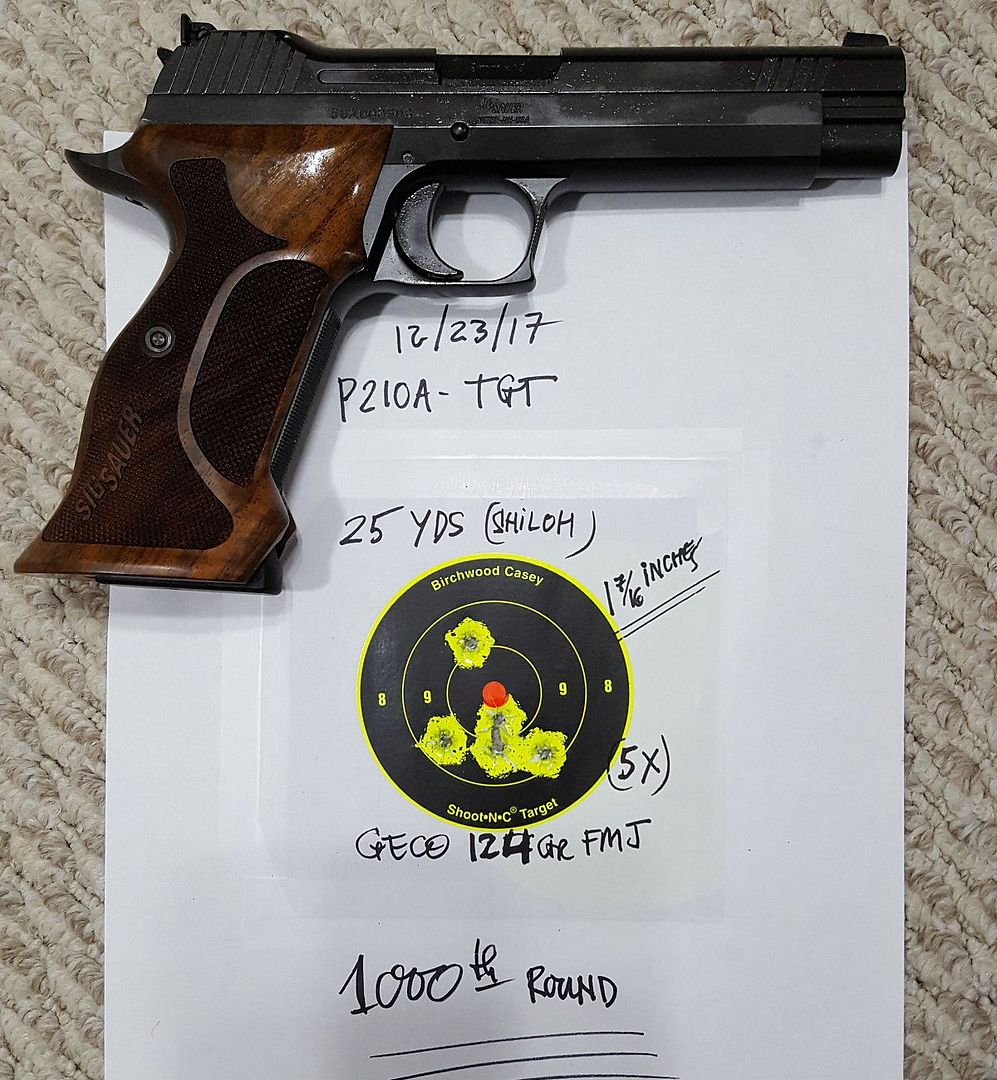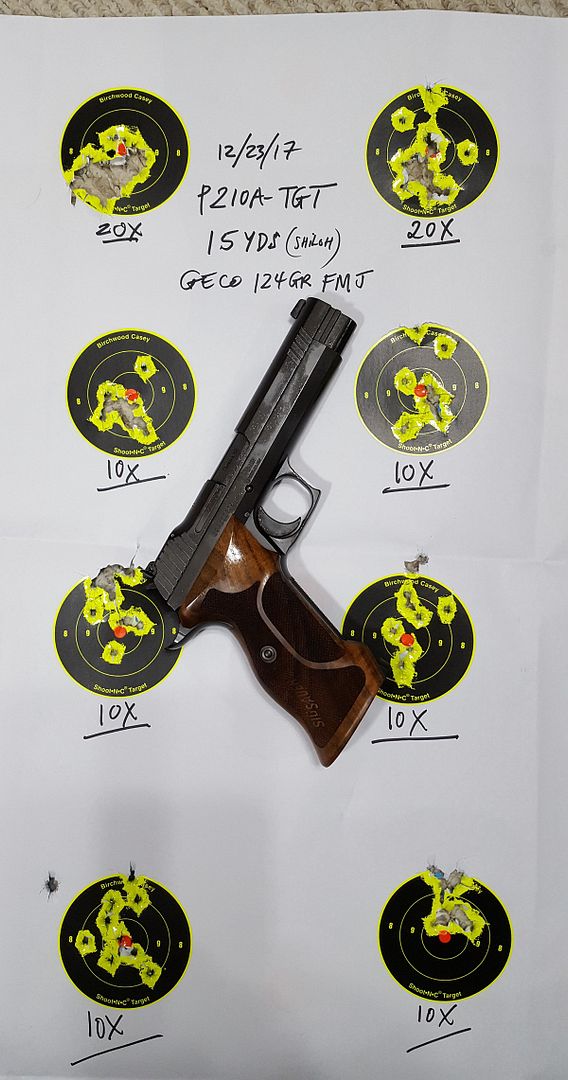 ---
---
ETA: Cleaned it up. Looks good as new.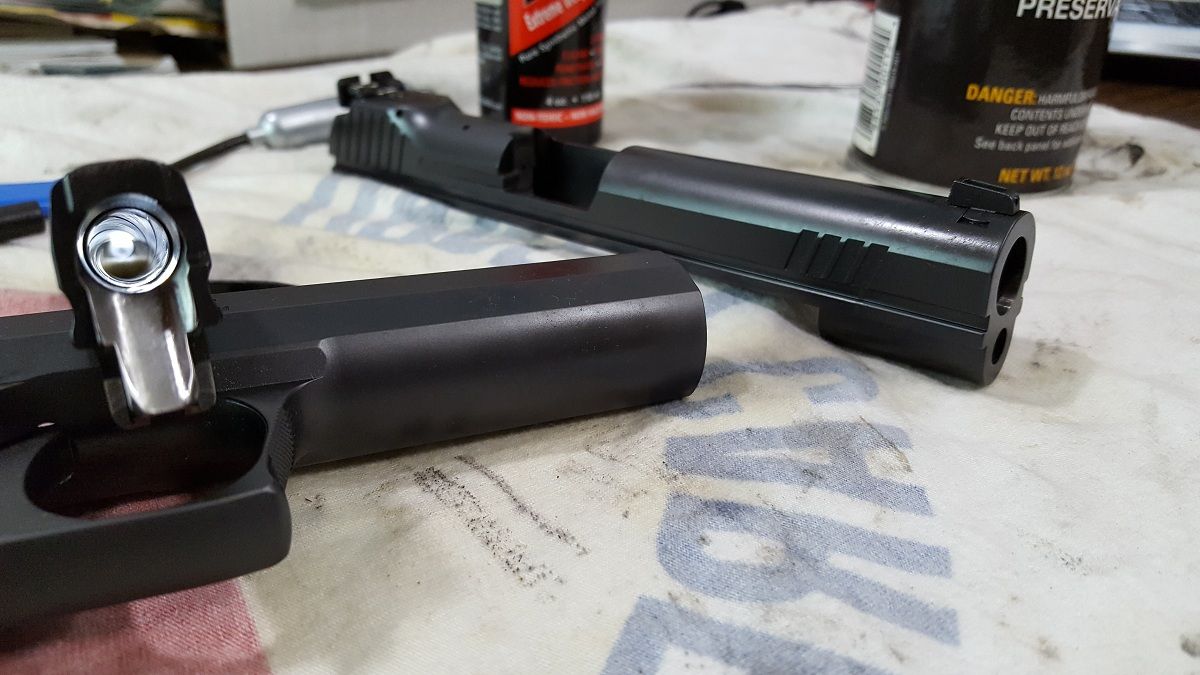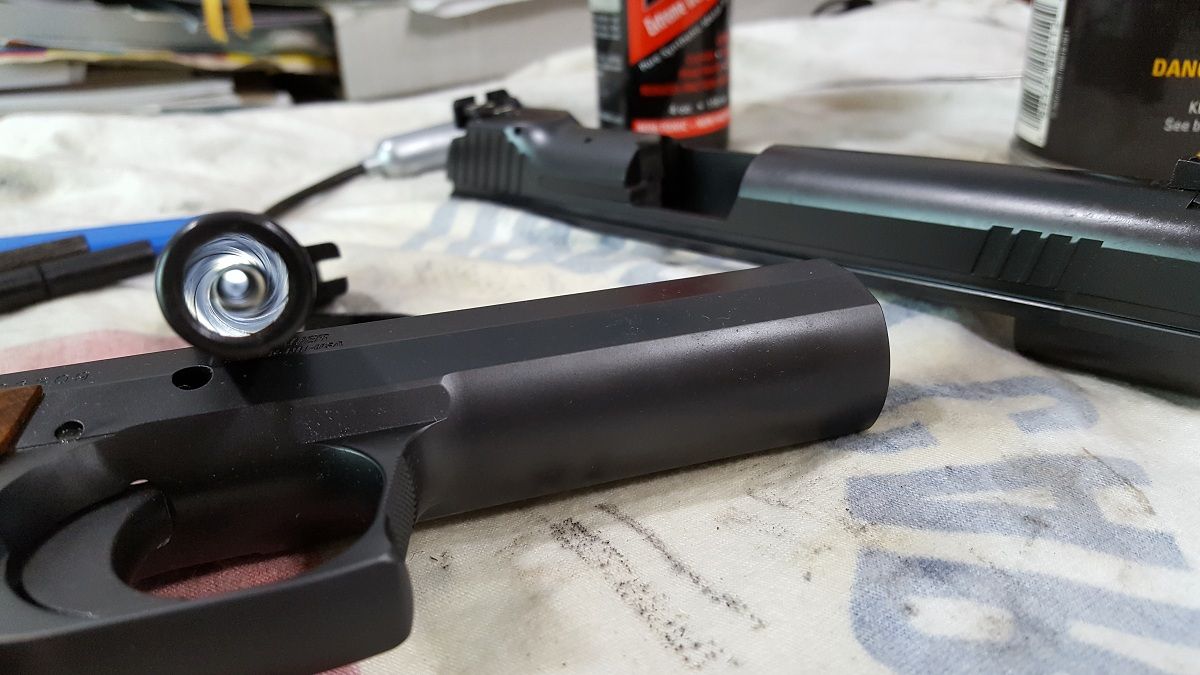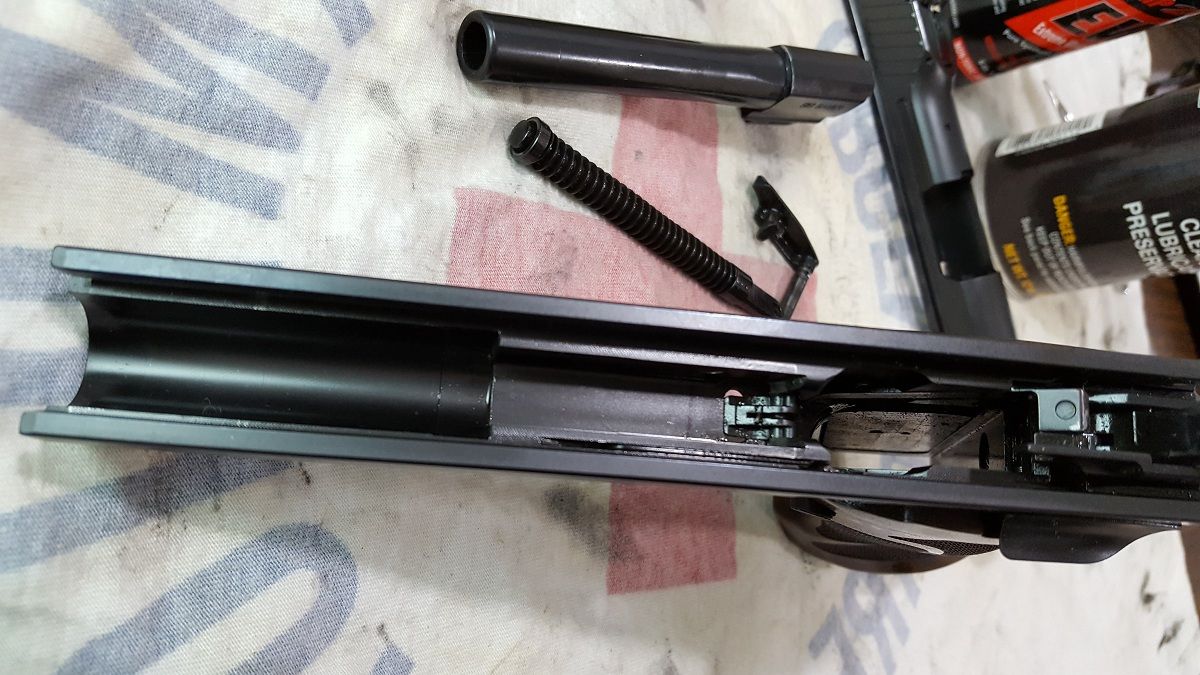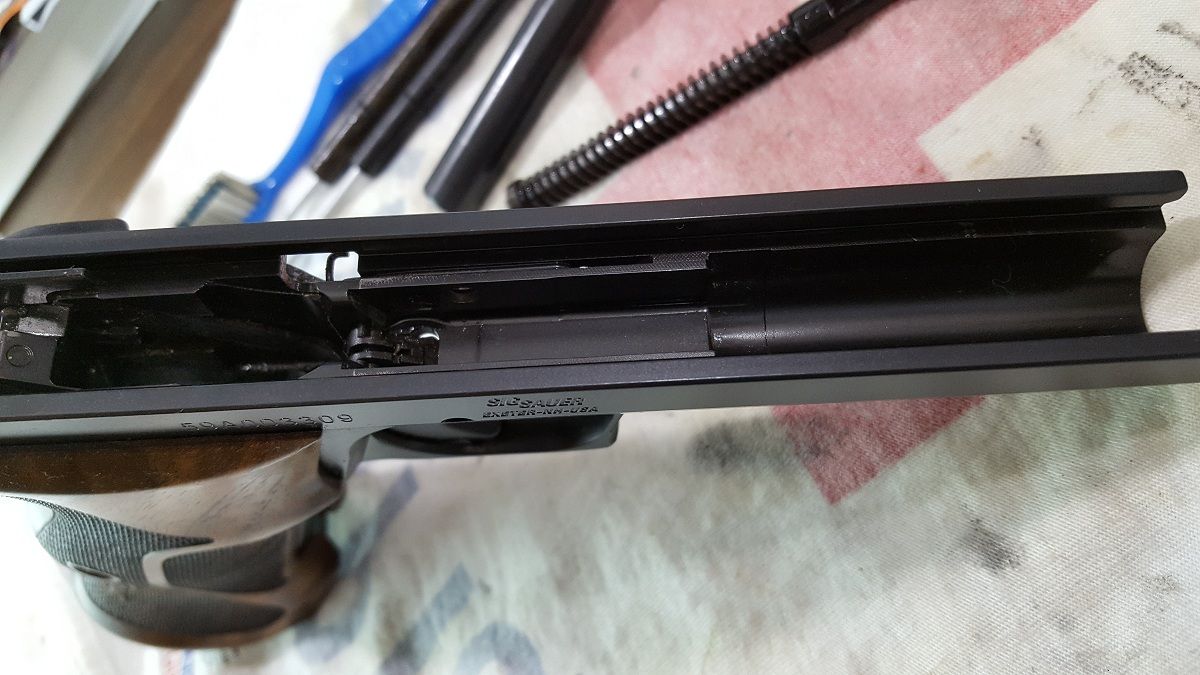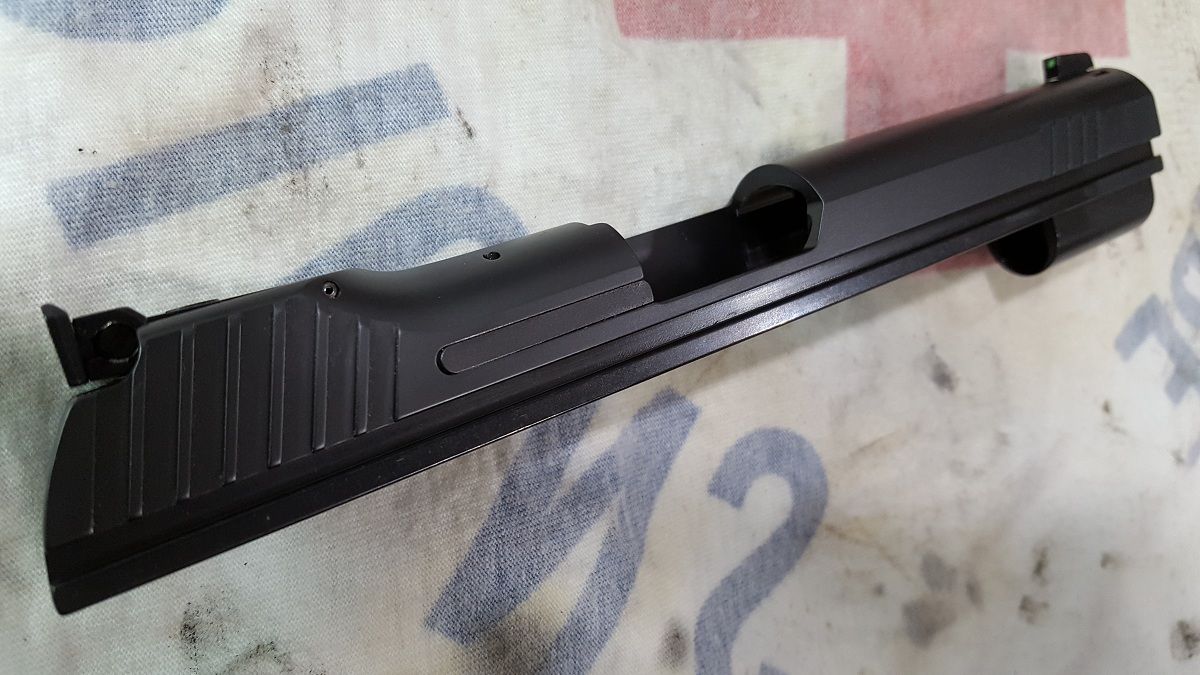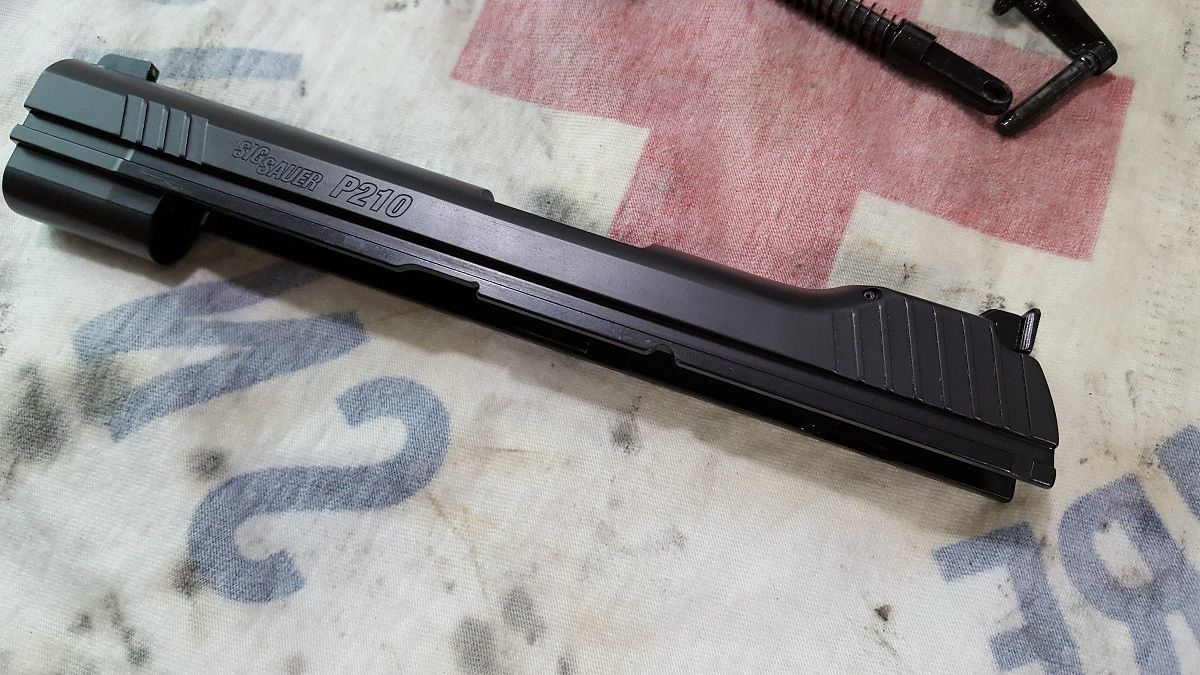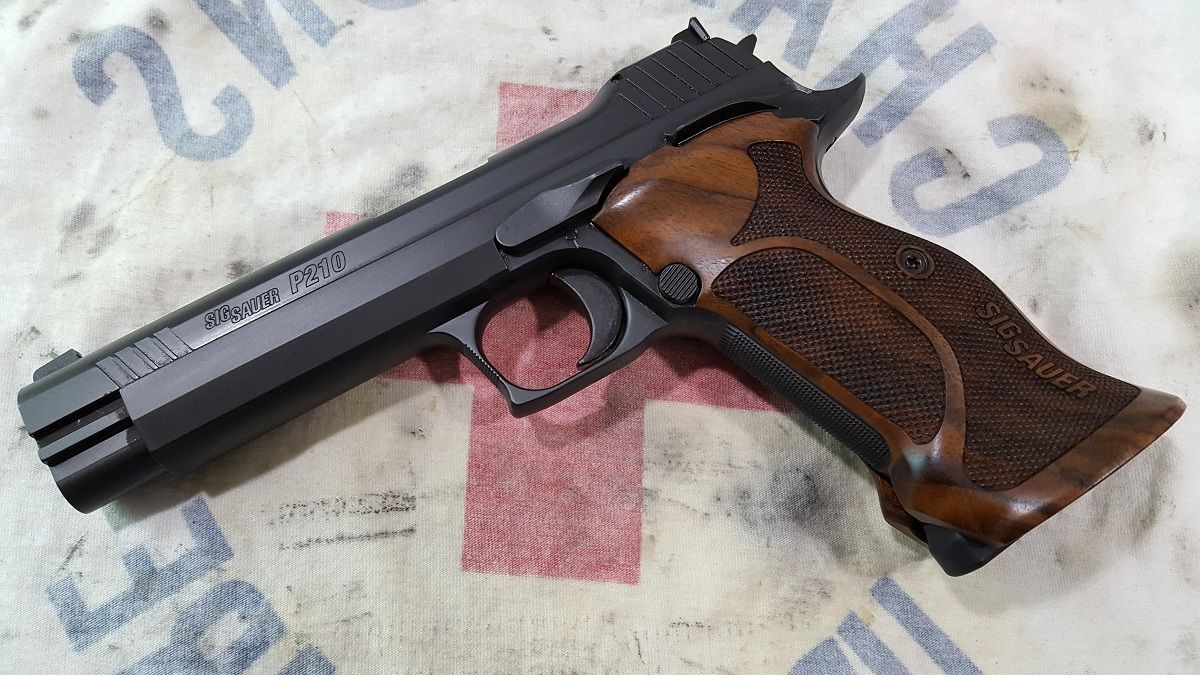 This message has been edited. Last edited by: 12131,