Originally posted by jackimoe:
All stock but the grips...P01's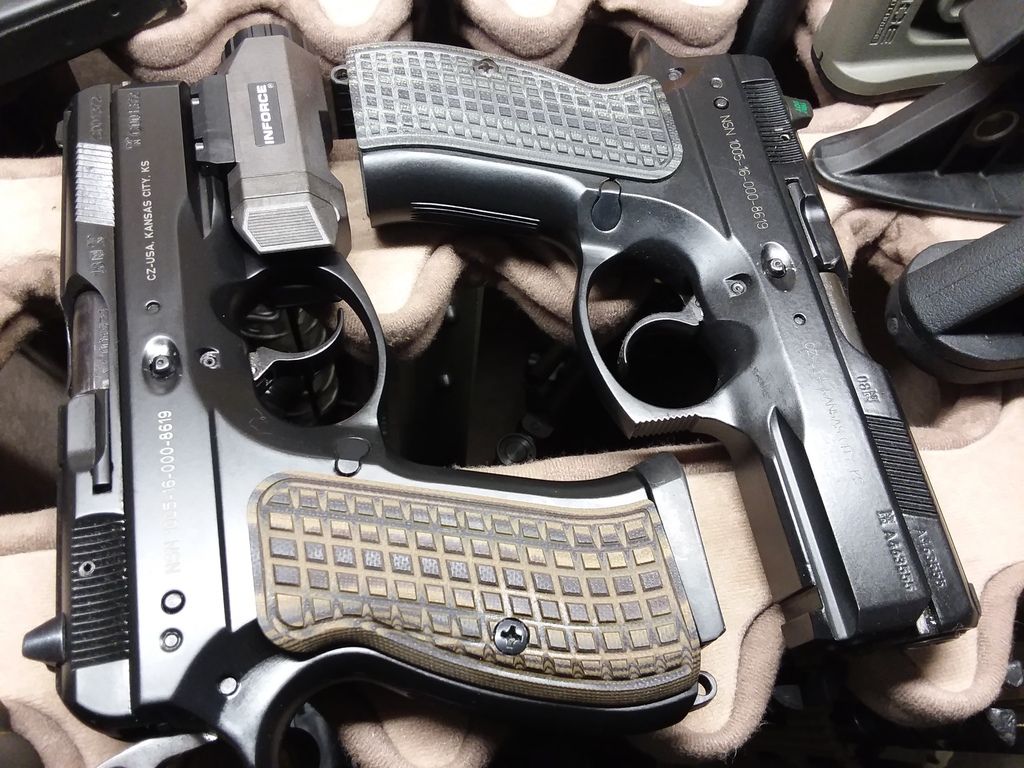 A 97B with LOC grips...aka my zombie gun with CGW hammer and some other parts I've forgotten about.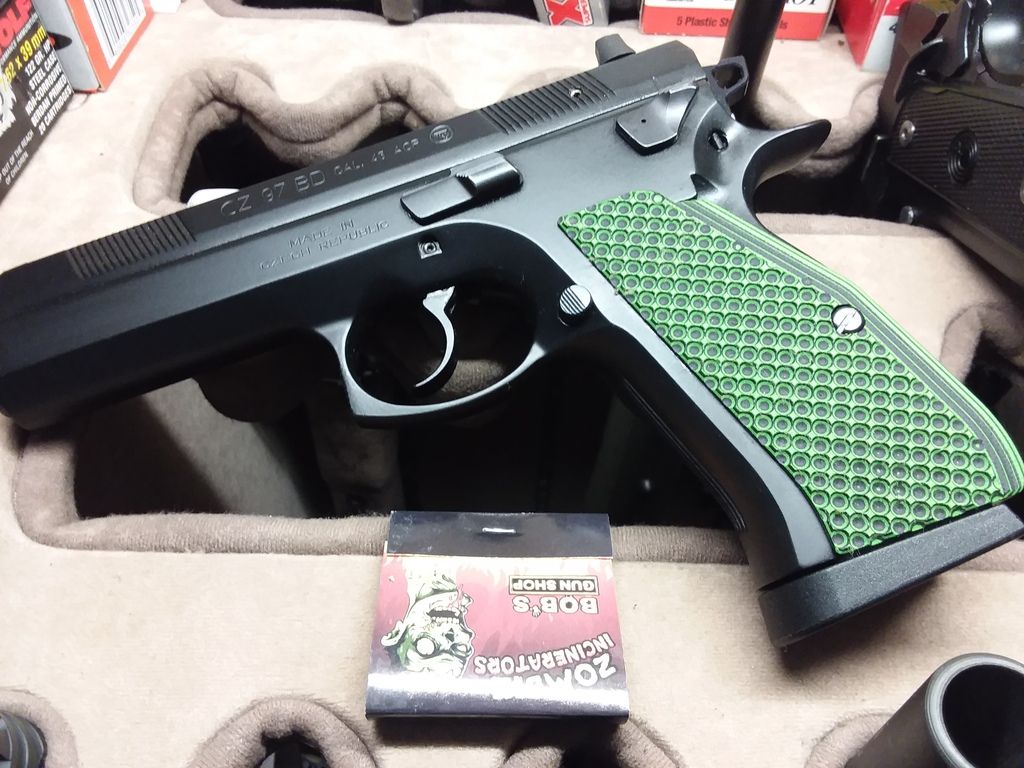 The stock SP-01. I've still got some plans for this one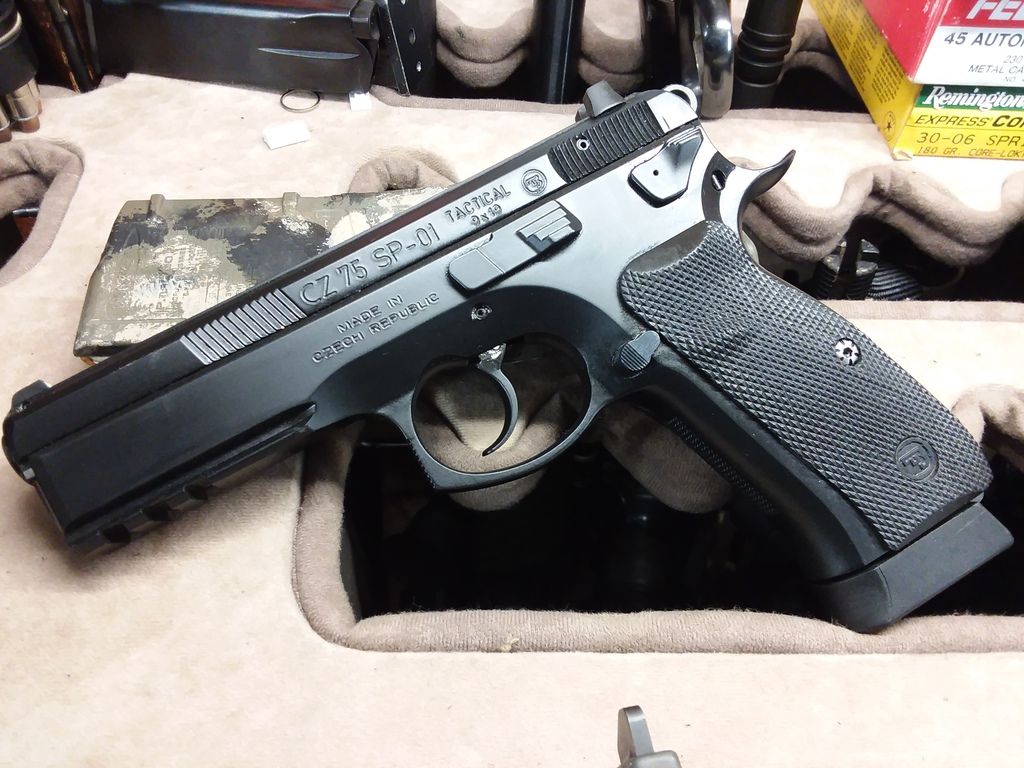 And an early CZ 85B with Hogue aluminums
and my first CZ. I will never get rid of it!